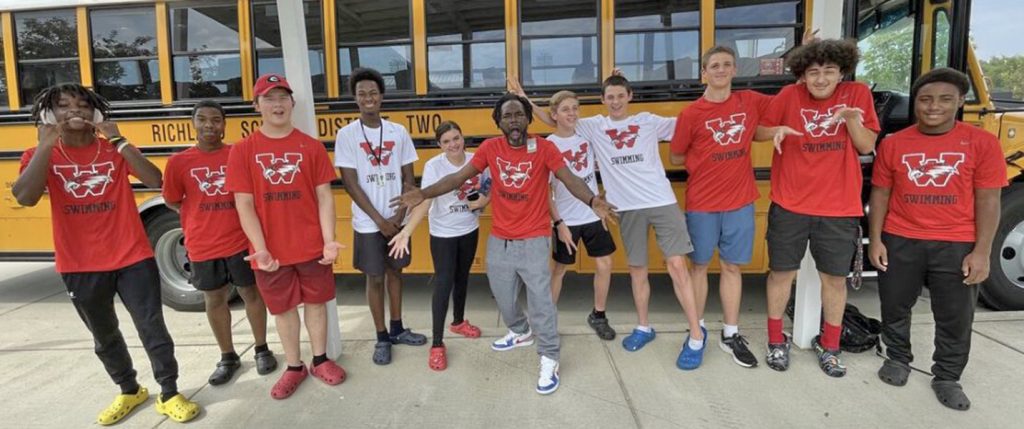 BLYTHEWOOD – Westwood High School's swim team competed in their first region meet on Oct. 2. Westwood's boys competed in 10 of 11 events and finished first in seven events and 2nd place in two events.
The Redhawks lone female swimmer, Alexis Sutphin, scored points in the 50M and 100M freestyle races.
The Redhawk swim program is in its first season. They will compete at the 4A State Meet on Oct. 14 (girls) and Oct. 16 (boys). Both meets begin at 2 p.m.