WINNSBORO – Last week, Richard Winn Academy senior athlete Drew Spires and the Eagle football team worked to spread awareness for mental health during their Friday night football game through Hilinski's Hope.
Hilinski's Hope, a foundation that works to increase mental wellness for student-athletes, hosted a Student Athlete Mental Health Week from Sept. 30 – Oct. 7. Since the Eagles have an away game on Oct. 6, they decided to participate early during their Sept. 29 game.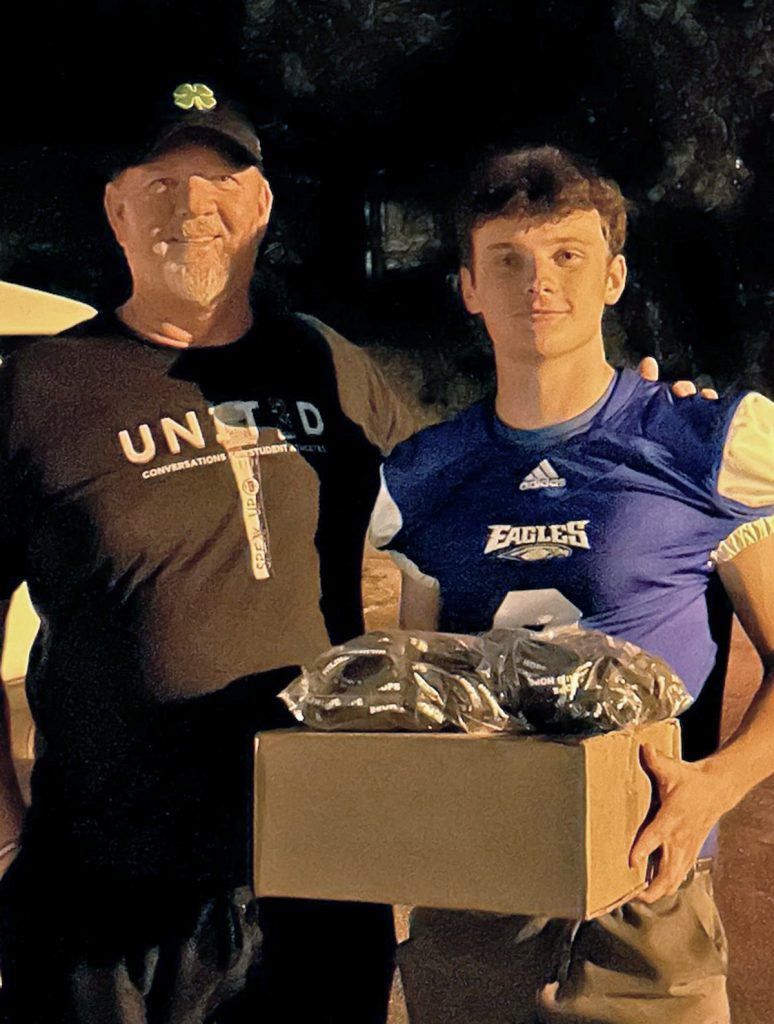 The Hilinski's Hope foundation was started by former University of South Carolina quarterback Ryan Hilinski and his family after Ryan's brother Tyler, a quarterback at Washington State University, took his own life.
Since Tyler's death, the Hilinski family has worked to increase the scale of mental wellness programs for student-athletes by sharing Tyler's story, connecting students with mental health resources and assisting universities in institutionalizing best practices.
Spires said his goal in partnering with Hilinski's Hope is to bring awareness to the mental health issues that are so much more common than people think and build confidence in people seeking treatment.
"It's okay to talk about mental health," Spires said. "If you are struggling with mental health issues, know that it is okay to reach out and ask for help. If you know someone who is struggling, please help them get the help that is needed."
As a partner with the foundation, Spires received a box of helmet stickers, wristbands, hair ties, temporary tattoos and cheer bows, among other things, for Richard Winn athletes and fans to wear in support during last Friday's game.
The box was supposed to be delivered, but was lost along with luggage at the airport. Mark Hilinski, Tyler's father, hand delivered the box to Spires in Winnsboro Thursday night.
In keeping with traditions of Hilinski's Hope teams, the Eagles held up three fingers in support at the start of the third quarter. Number three was Tyler's jersey number.