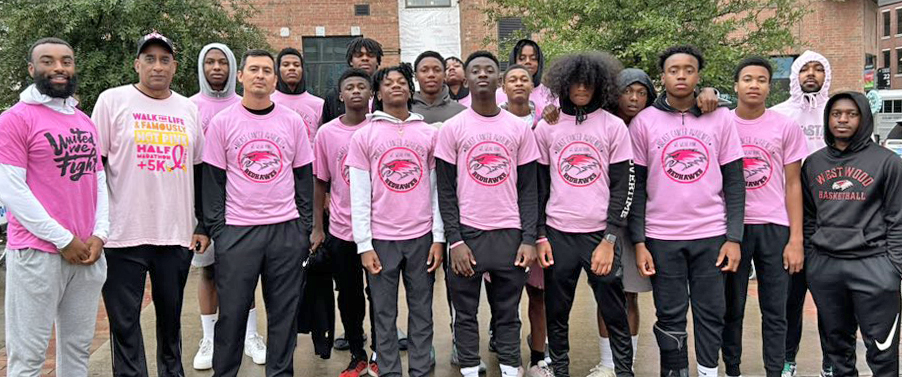 COLUMBIA – Westwood boys' and girls' basketball programs stepped outside of the gym last Saturday to support runners at the Prisma Health Foundation's Walk for Life and Famously Hot Pink Half Marathon and 5K. 
"Proud of these young men for wanting to be a part of something special," read the tweet on the Redhawk Basketball Twitter account.
Both teams enter preseason games in mid-November. Regular season play begins on the road on Nov. 28 against Spring Valley High School.