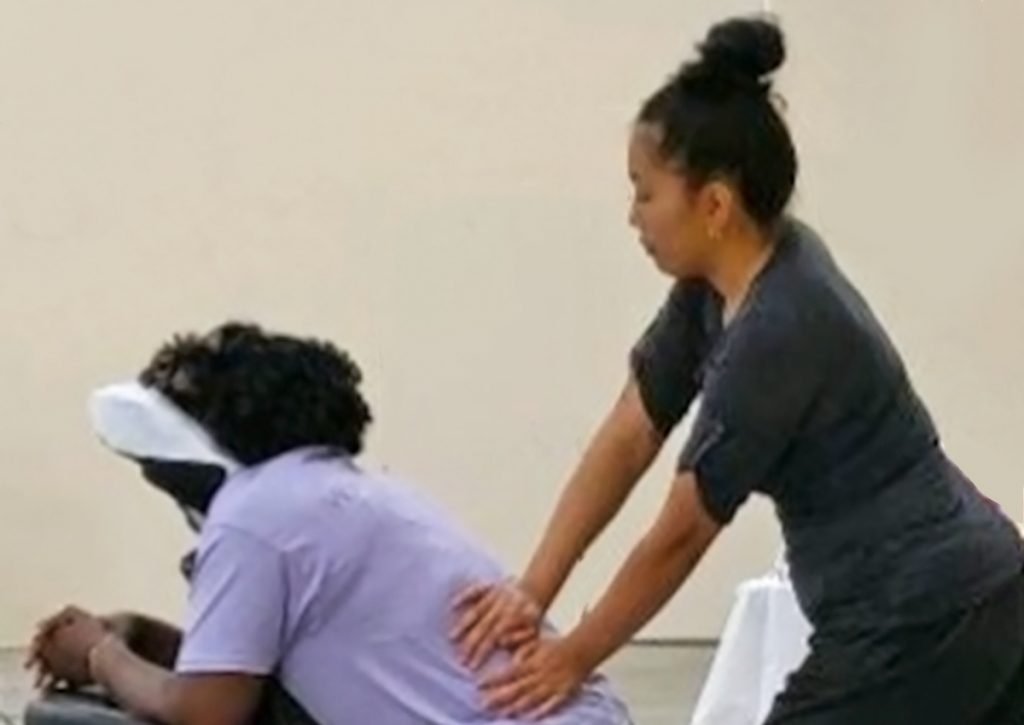 WINNSBORO – Just a few months after Winnsboro massage therapist Melissa Russell marked the 10-year anniversary of her downtown Winnsboro business – Help Yourself Massage Studio – she learned that she had been selected for a statewide Meritorious Award by the South Carolina chapter of the American Massage Therapy Association.
The award honors her engagement with the community: things like providing free chair massages at events, hosting wellness seminars, speaking to schoolchildren about her career, and assisting new massage therapists with business mentorship.
Early in her career, Russel says she thought massage was primarily a spa service and initially worked in a spa setting – but, with experience, she soon came to realize there was much more to massage than that.
Ultimately, she focused not on the spa side of massage, but on the pain management side.
Russell says it wasn't easy at first when she started her massage therapy business in her hometown – but in the decade since she opened the doors, the community has come to value what she does.
"I just enjoy helping people, getting people out of pain," she says, after 15 years in her profession. "I feel like this is what I'm called to do."
She attended the association's national convention in Phoenix, where she received the award Aug. 23.
But Russell says massage therapist wasn't even on her list of career options when she was younger; it wasn't until she got older and came to recognize her gift for healing touch that she decided to attend massage therapy school in 2008.
Helping people to manage pain has become my specialty," she says. "I make use of several types of massage and bodywork, a catch-all term that includes massage and other services like stretching and energy work, which don't directly manipulate the muscles but can provide other healing benefits.
"People are hurting more than just wanting to have cucumbers on their eyes," she says. "Now I network with chiropractors, physical therapists, different doctors that will refer their clients because sometimes [the source of their pain] is just a muscular issue, and I work closely with opioid patients also."
She says the health and wellness benefits of massage weren't always so widely known. But that understanding and awareness has grown, both among individuals and within the medical profession.
"I decided to bring it to Winnsboro because we really didn't have massage here," she says. "I took a big risk, and 10 years later I'm doing well."
In addition to her massage therapy studio in Winnsboro, she also has two other locations – one in Forest Acres and one in Irmo – where she says she rents space to other massage therapists and provides mentorships to students graduating from massage therapy school.
"I'm grateful for all of my clients," she says, "I'm grateful for my community. I'm grateful for the AMTA award for recognizing that I have given back."
The website for her massage therapy studio is Helpyourselfmassagetherapy.com.