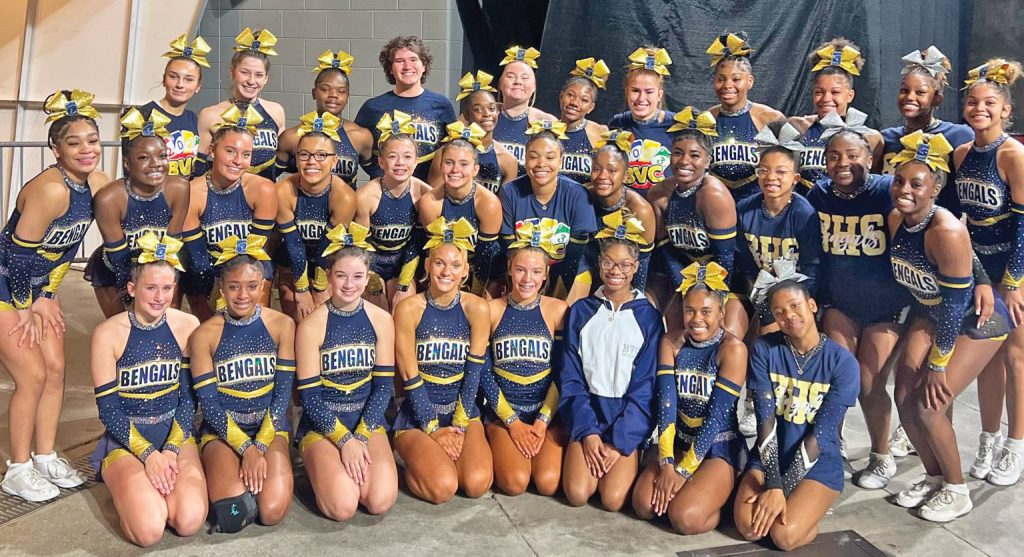 COLUMBIA – For the first time in Blythewood High School's history, the Bengal Competitive Cheer team placed in the top five at the SCHSL's Class 5A State competition. The Bengals had an overall score of 303.5 for a fourth place finish at Saturday's season-ending competition at Colonial Life Arena in Columbia.
Chapin High School took the State title with a score of 336.5. Lexington finished second at 325, and River Bluff scored 324 for third place.
The Bengals took claimed the Region title earlier this season.