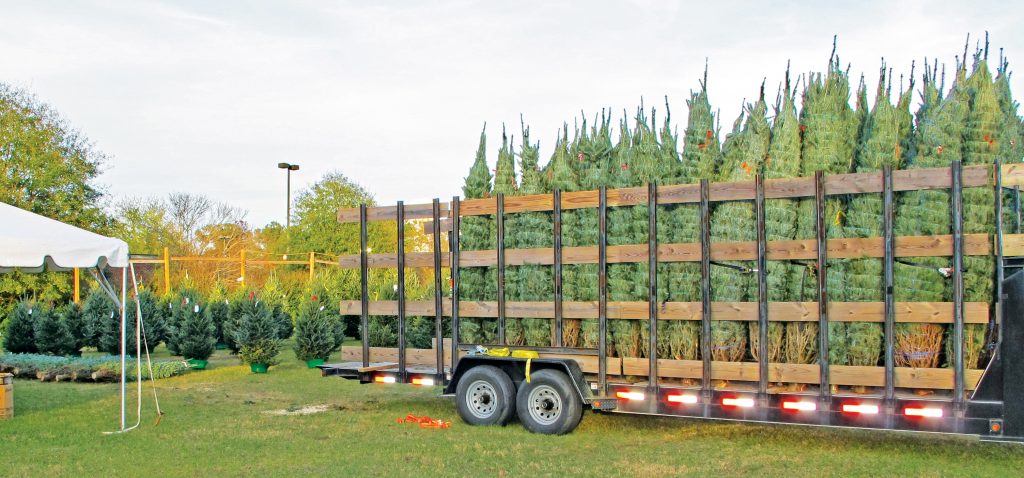 BLYTHEWOOD – The bright red truck hauling a Christmas tree has arrived at Town Hall and is heralding the holidays.
The annual Blythewood tree lighting is set for Sunday, Nov. 26, at 5 p.m. It's the beginning of the holidays in the town and a time to visit with neighbors and old friends who have come home for the holidays.
The magnolia tree that Blythewood traditionally lights for Christmas stands tall adjacent to town hall, ready to light up the night sky this weekend.
Freeway Music students will provide gathering music, followed by a welcome from Mayor-elect Sloan Griffin.
Ron Perryman will give the invocation, and Jeannie and Vance Sharpe and the Bethel-Hanberry choir will perform a selection of holiday songs.
The descendants of one of Blythewood's founding families, the McLean family, will collectively light the tree this year. A second 'town' tree across the street will also be lit at the same time.
Following the lighting of the trees, there will be hot chocolate, apple cider, and cookies.
Santa will be arriving about that time to visit with the children, so get your camera out! Post-ceremony music will be provided by Freeway Music students.
The tree lighting ceremony will be held at town hall at 171 Langford Road.
Rotary Tree Lot
Hundreds of fresh Douglas Firs arrived Monday at the Blythewood Rotary Club's Christmas tree sales lot on the corner of Blythewood Road, across from Palmetto Citizens Bank.
Available trees range from 6 feet to 11 feet in height. Wreaths ranging from 24 to 60 inches and tree stands are also available.
Proceeds from the tree sales will benefit the Rotary's scholarship program and community charities.
The lot will be open from 10 a.m. – 8 p.m. on Nov. 22 – Nov. 25. Closed for Thanksgiving. Hours on Sunday, Nov. 26 change from 1 – 8 p.m.