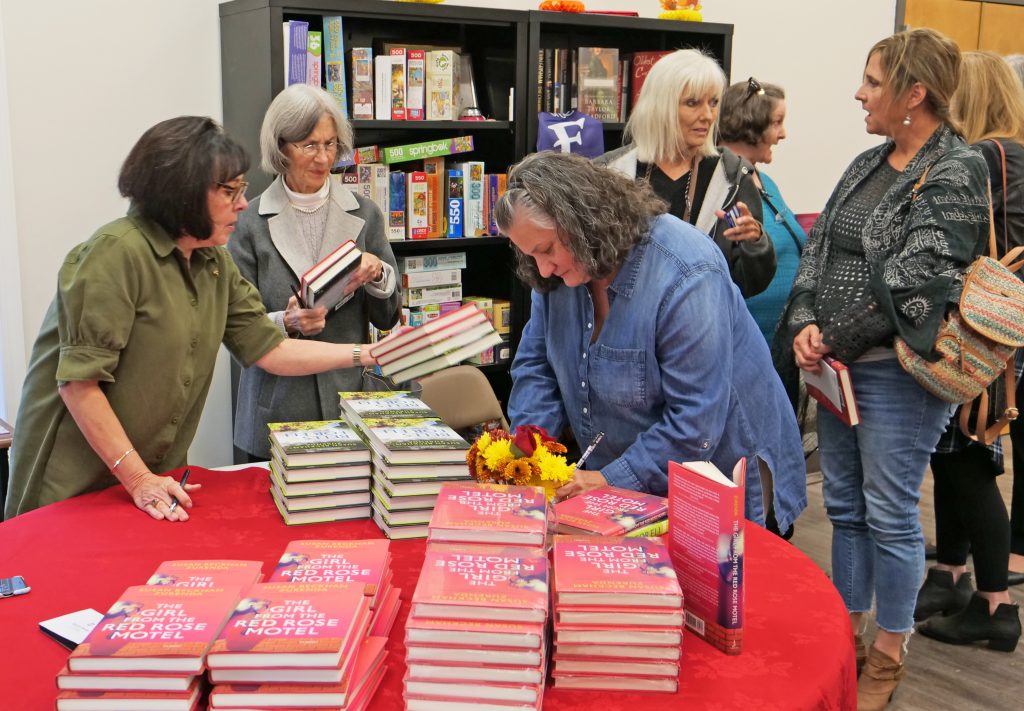 WINNSBORO – Fairfield County Friends of the Library hosted author Susan Beckham Zurenda, pictured left, Sunday at The Fairfield County Council on Aging. Zurenda told attendees about her newest book, The Girl from the Red Rose Motel, and answered questions about her first book, Bells for Eli.
Copies of both books are available for purchase at the Fairfield County Library.
Zurenda was introduced by her Converse College friend Martha Ladd, a Winnsboro resident.