Grady Lee Cotton, 82, of Spartanburg, SC, passed away peacefully at his home with his family on Thursday, November 16th, 2023.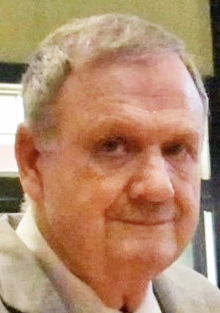 Born in Winnsboro, SC on March 31, 1941, Grady was the son of the late Mary Lucas Cotton and Elbert H. Cotton. He graduated from Mount Zion Institute in Winnsboro where he was a proud member of the Wildcats football team, staying close to members of the team and classmates throughout his life. Grady attended Spartanburg Methodist College and the University of Georgia where he received a Bachelor of Business Administration degree. He began working with Milliken Research when he was a student at Spartanburg Methodist and went on to work for Milliken for 20 years after graduating from the University of Georgia, working in LaGrange, Georgia, Laurens, and Spartanburg. After retiring from Milliken Research, he went on to work for Springs Industries in Grand Rapids, Michigan. Grady married Frances Susan Myers in 1966 and they enjoyed a lifetime of wonderful friends wherever they lived. Grady was a die-hard Georgia football fan!
Grady is survived by his wife Susan of 57 years, his daughter Kristan Suzanne Lollis, his son Grady Michael Cotton; brothers, Larry Cotton, Ricky Cotton, and John Cotton; granddaughters Caitlin Hunter (Austin), and Hannah Lollis; great grandsons, Easton and Jameson Hunter; brother-in-law, Bill Myers (Mary Ann) along with several nieces and nephews and many dear friends.
A private family graveside service will be held at Greenlawn Memorial Gardens.
In lieu of flowers, memorials may be sent to: Regional Hospice Home, Spartanburg Regional Foundation, PO Box 2624 Spartanburg, SC 29304 or to a charity of one's choice. An online guest register is available at www.floydmortuary.com
Floyd's North Church Street Chapel