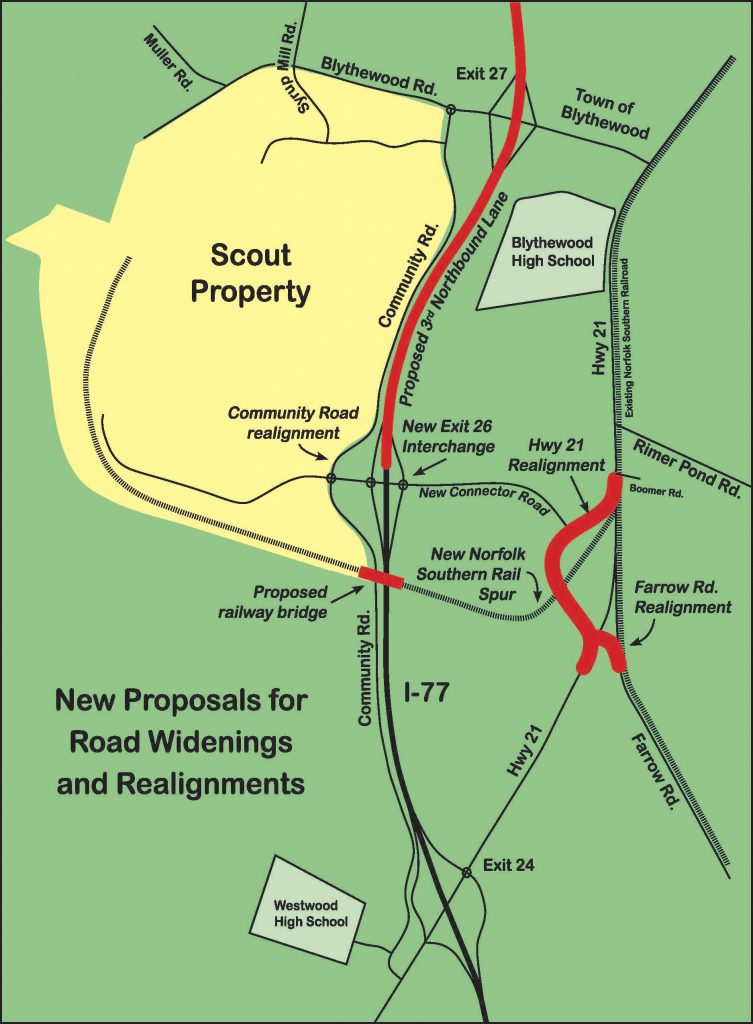 BLYTHEWOOD – The Blythewood Town Council passed a resolution last month expressing support for the major road construction projects being planned in conjunction with the arrival of Scout Motors.
The town's agreement with the South Carolina Department of Transportation makes a commitment to support the projects, which will include a new Interstate 77 interchange, a new railroad crossing over Interstate 77, and the realignment of Wilson Boulevard to allow railroad access, as well as any relevant relocation of utilities.
Brooks Bickley, project lead for SCDOT, was present Monday to answer council members' questions.
"My understanding," he said when asked about the purpose of the resolution, "is that we want to make sure that everybody's on the same page with this agreement and the project is moving forward, and you guys are all in agreement that we want this to happen and we're trying to work together on it."
Town Administrator Carroll Williamson said that assisting, on the town's part, will mean trying to keep everyone informed and minimize the impact on drivers during the height of the construction in 2024 and 2025.
"In this particular case, we don't have utilities, so we just want to be able to facilitate however we can," Williamson said.
Bickley said the highway department is entering the procurement process for the interchange and connector road (from the interstate to U.S. Highway 21) and will begin construction in the summer of 2024 on this project.
The railroad bridge, a separate project, will begin around the same time frame and will take about one year, he said.
He said additional road improvement projects taking place as part of the project – involving Blythewood, Muller, Syrup Mill, and Community Roads – will all be completed in time for the Scout Motors opening in late 2026.
The Blythewood, Muller, and Syrup Mill Road improvements are expected to be complete by the fall of 2025, with the Community Road project expected to be complete by mid-2026.
More information about the projects can be found on the Scout Motors development page at https://scoutblythewood.com/ and on the SCDOT project page at https://i77exit26.com/.
Peddler Business License Increases
Also at last month's meeting, the Blythewood Town Council approved, on first reading, an update to the town's business license structure that will treat peddlers the same as other businesses.
Williamson said this is to meet a new requirement that an updated class schedule for business licenses, based on census and industry data, be approved by the end of the calendar year.
"So, if a peddler were selling groceries, they would have the same [business license] rate class as a grocery store," Williamson said. "This is something that all municipalities are required to do to comply with the statute by the end of 2023."