Company Brings $50M Investment and 250 Jobs to Fairfield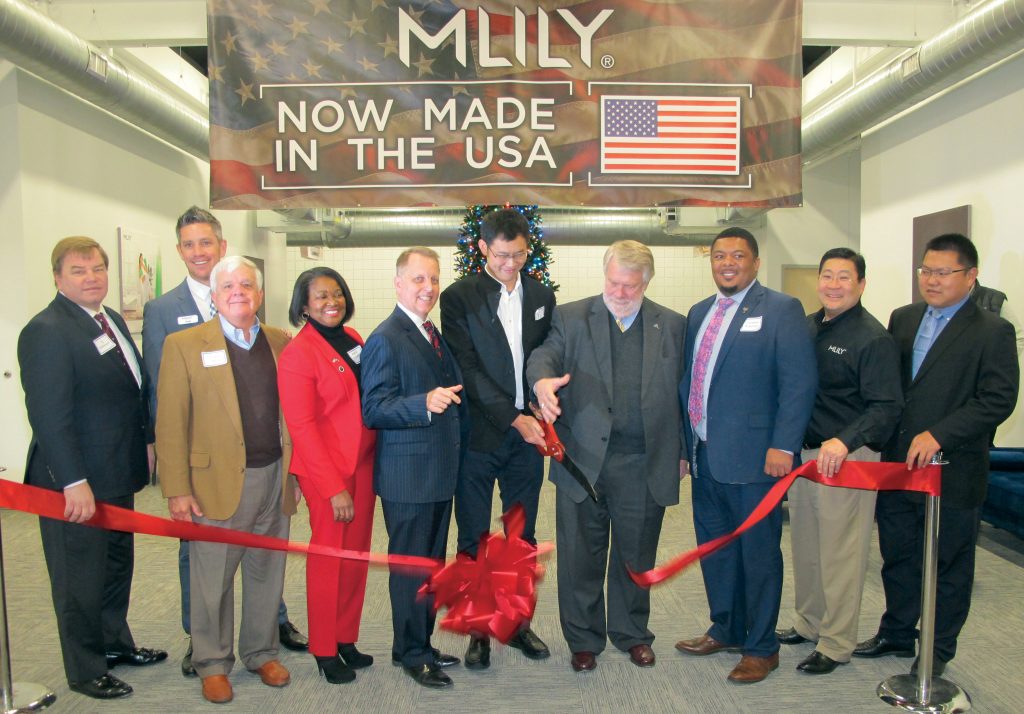 WINNSBORO – The grand opening last week of MLILY USA, Fairfield County's new memory foam mattress factory, was an international event covered by Chinese television and newspapers as well as local and state media. MLILY is owned by Healthcare Co., Ltd., China's largest mattres manufacturing company.
Industry officials from China flew into the Fairfield County airport on Wednesday. On Thursday morning, they joined state and local government, business and industry leaders for the open house and ribbon cutting at MLILY's renovated 650,000 square-foot manufacturing facility located at 1 MLILY Way just off Highway 321 in Winnsboro.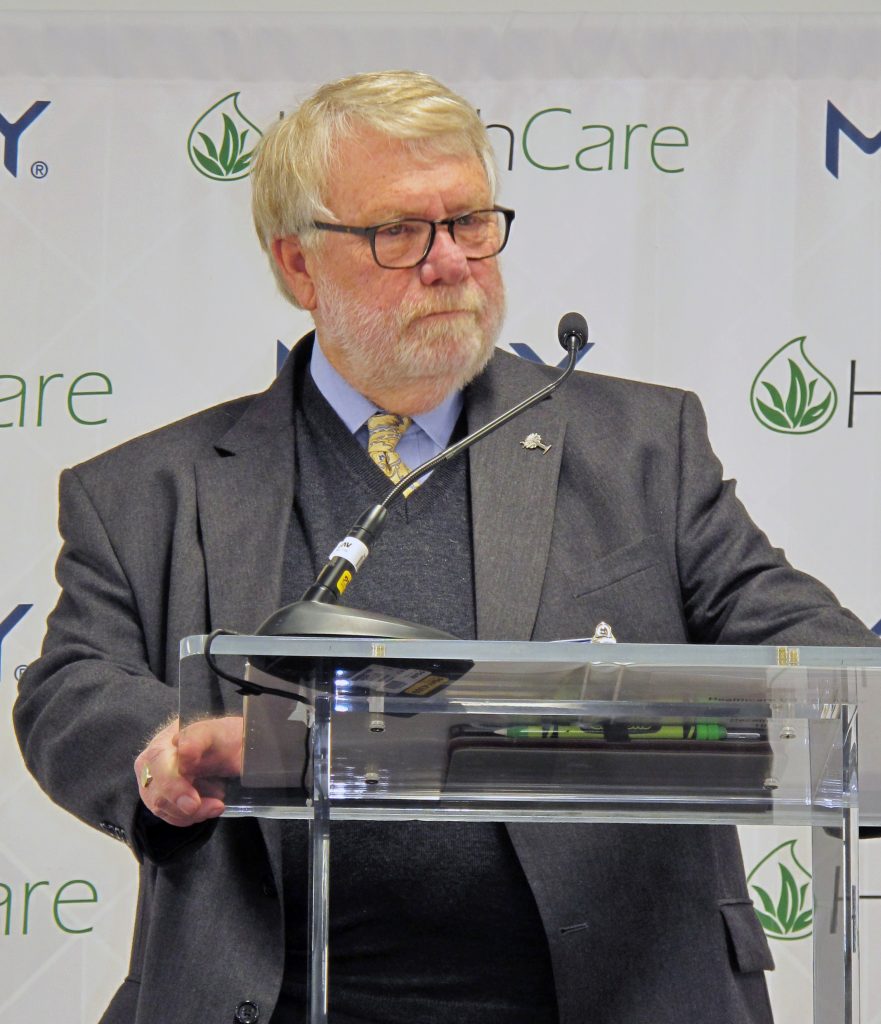 Prior to the ribbon cutting, there were comments by company officials as well as S.C. Secretary of Commerce Bobby Hitt and Fairfield County's Director of Economic Development Ty Davenport. A tour of the facility, conducted by Chad Reinsel, operations manager, was followed by lunch.
Barely a year ago, Fairfield County Council finalized an agreement with MLILY to bring a nearly $50 million investment into the county and restore the idle factory – previously owned by Mack Truck and later Guardian Building Products – to produce a line of sleep products for the U.S. market. In addition, the company announced it would hire 250 employees.
So far, about 64 employees are already on the payroll.
"And most of the folks hired so far are from this area," Fairfield County Economic Development Director Ty Davenport told the 100 or so in attendance.
"We're thrilled when the people who live here are the people working here. Revenue from this plant is going to flow to the town, the schools and will be used to further our county's economic development," Davenport said.
"We're going to see benefits from this plant for a long time. Things are looking up for Fairfield County. We already have other new industry coming in," Davenport said. "We're on a roll, and MLILY helped put us on that roll. I can't thank you enough," he told MLILY officials.
Hitt said the open house marked a landmark day for Fairfield.
"The Fairfield County government routinely works hard to make our community attractive to companies from all over the world," Hitt said.
Turning to Stephen Chen, Hitt continued, "Your investment in Fairfield reinforces that this is the business address, sitting right here above the state capital, in a very modern, progressive county."
Chen thanked Davenport, "for guiding the MLILY team through each step of the process to establish a factory in Winnsboro."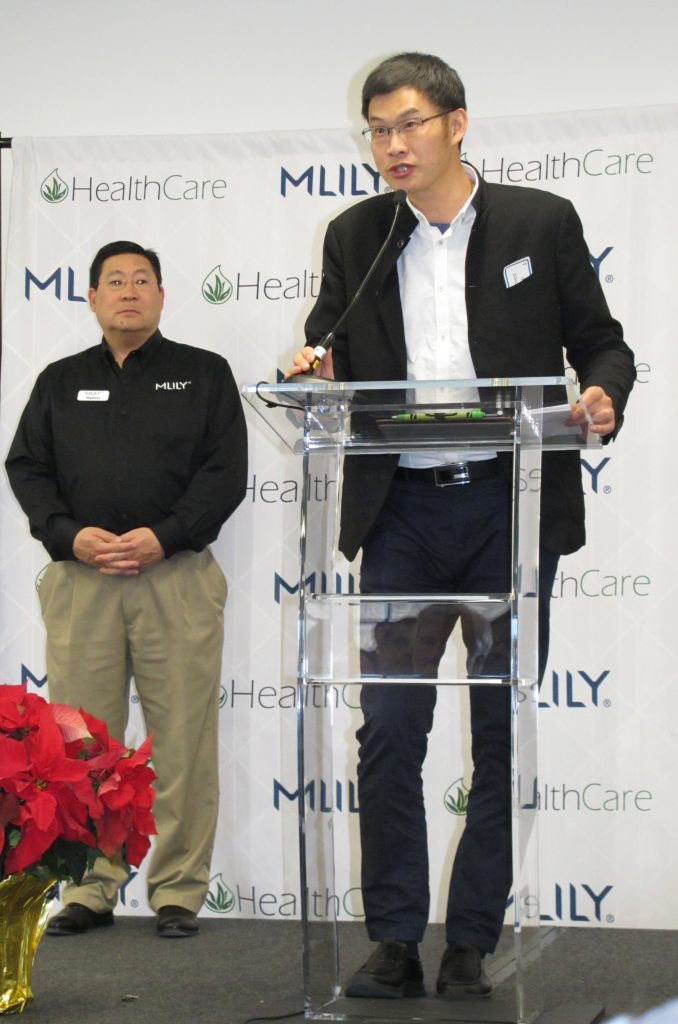 MLILY's factory will supply the company's North American retail customers with mattresses, pillows and toppers made in the U.S. – a shift in the mattress manufacturing business where many companies are looking at off-shore production to maintain costs.
In addition to the general cleanup and renovation of the plant, which had been dormant for nine years, MLILY has installed equipment to manufacture, fabricate and distribute mattresses including springs, memory foam and other proprietary foams.
"This is an exciting time for our company as we continue to grow in the United States. Our U.S. customers will now be able to get their products from Winnsboro, made by American workers," James Ni, chairman and CEO of Healthcare Co., Ltd., said, drawing a burst of applause from the audience.
"The investment in this factory allows us to develop and supply MLILY products that appeal to U.S. consumers, and it provides us with the opportunity to expand our product reach in this country. I'm thankful to our leadership team and our employees for their work in getting this plant ready and operational, as well as to the local and state government officials who have welcomed us into the community," Ni said. "We look forward to playing an important role in the community."
Ni is credited with not only building Healthcare Co., Ltd. into the largest mattress manufacturer in China, but expanding operations throughout Asia and Europe.
Ni said he saw a huge opportunity in the United States. To that end, his company built a North American headquarters in Knoxville, Tennessee.
"The company's mattresses, pillows and sleep accessories are now all manufactured in state-of-the-art factories located in China, Thailand, Spain, Serbia and, now, Winnsboro," Ni said, "The factories located in China span more than 6 million square feet."
Davenport emphasized that MLily's economic impact on Fairfield County will be significant.
"Two hundred fifty jobs will mean 250 families are better off. It's a great thing for any community," Davenport told The Voice, "but it's a huge one for ours, so we're very thankful for that. "It's a great way to start the new year. I think it'll be a good place for our residents to work."
Mattresses move along a conveyor belt where they are inserted into mattress covers.

Mattresses are rolled up by another piece of equipment and packaged for shipping.
During the plant tour, Fairfield County Administrator Jason Taylor and the county's Director of Economic Development Ty Davenport, County Councilman Clarence Gilbert and Council Chairman Neil Robinson talk with Wally Wang of the S.C. Department of Commerce.