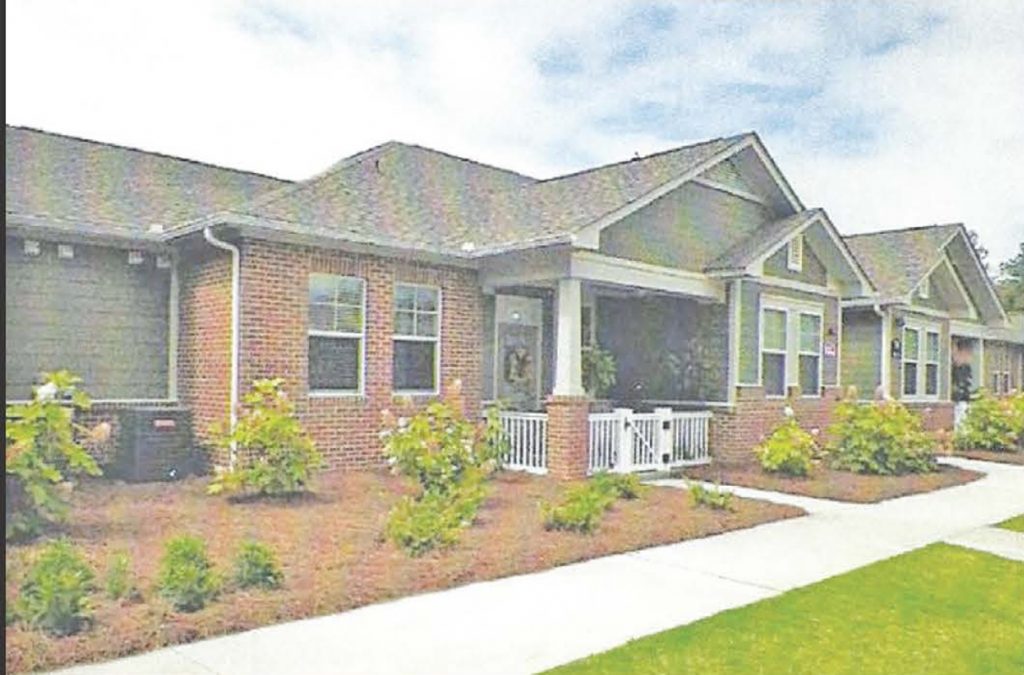 WINNSBORO – A new senior living apartment community in Winnsboro is expected to open around October, according to the property management company that will operate it – and applications are now being accepted for the apartments, which are income-restricted.
"There's no other housing like this new property in Winnsboro. We've done preservations, but there hasn't been new construction in a long time," said Babbie Jaco, vice-president of Boyd Management, which will operate the 32-unit complex. "I think it's going to be something that everybody in Winnsboro's going to be proud of."
The apartments at Fairfield Senior Village will rent for $550 per month, she said – considerably less than local market rates – which is made possible by the tax-credit financing program that was used for construction. The Reagan-era federal program encourages the construction of affordable housing by offering tax credits to investors.
The complex is being developed by Piedmont Housing Group, with a total investment of $7.4 million, according to the company. It's located at 156 U.S. Highway 321 Bypass North.
"It's called housing for older persons, so it's set aside for persons who are 55 and older," Jaco said. "It really creates a nice community for people who are that age and that place of life in common."
Construction of the apartments is nearing completion, she said, and should be move-in ready by mid-October. With sustainable, energy-efficient features, the apartments are expected to have relatively low monthly energy bills.
The complex consists of four single-story buildings, and each apartment is 950 square feet with two bedrooms and two bathrooms, a full kitchen, sun room, ceiling fans, washer & dryer hookups, hardwood-style flooring, and a spacious yard with raised garden beds.
Community facilities include a clubhouse, business center, fitness center, picnic pavilion, and laundry facility.
Boyd Management, which is based in Columbia, also runs three other apartment complexes in Winnsboro: Laurelwood Apartments I & II, which provides elderly housing, and Castlewood and Evans Knoll Apartments, both of which serve families.
The company manages nearly 13,000 rental units at more than 300 properties in five states, the bulk of which are in South Carolina and Georgia.
Jaco says they operate with a similar formula for planning activities and building communities for residents. And while worries about Covid-19 have led to changes in how they program activities, that hasn't stopped the apartment communities finding ways to bring people together, even while social distancing.
While traditional events like potlucks, bingo, or group arts & crafts have been stopped for now, Jaco said local managers have come up with new ways to connect people, such as with outdoor concerts that residents can enjoy from their balconies and patio decorating contests that create a form of visual interaction.
Jaco said the apartments in Winnsboro are restricted to people age 55+ whose income is under 60 percent of the median income for Fairfield County and who can pass a background check. There are also restrictions on who can live with them; a second adult family member is ok, but not anyone under 18.
She says complexes like this often draw people who are living on social security or who have a small retirement income from previous employment.
Applications are now being accepted, and inquires can be made by phone at (803) 832-2223 or by e-mail at [email protected] Because of Covid-19, efforts are being made to limit in-person interaction as much as possible, with meetings set up only by appointment.