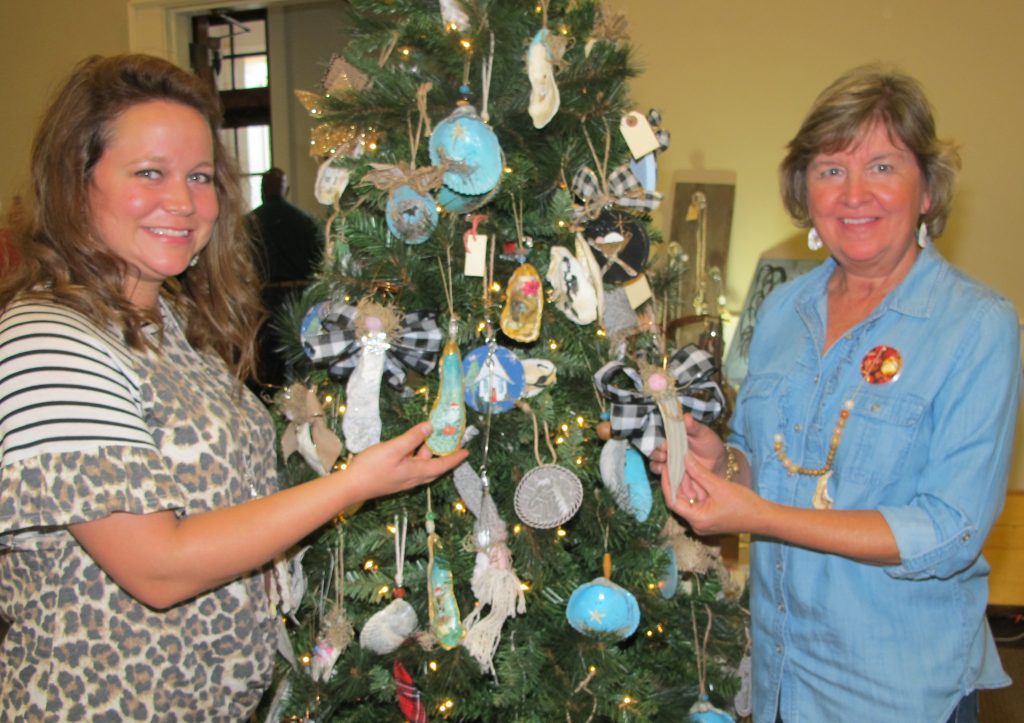 BLYTHEWOOD – The Blythewood Artists Guild may have found a new permanent home, right in the heart of Blythewood at the Doko Manor, where the group held its annual Holiday Market last weekend.
"We had a wonderful turnout of both vendors and shoppers," one of the event's organizers, Susan Pence, said following the three-day market. "We had about 500 shoppers from 10 South Carolina towns and four states, and 18 vendors who had total sales of over $10,000, which compares favorably to our per-vendor sales average in non-COVID years."
A food truck and a boiled peanut vendor were located in front of the building to serve shoppers.
"We were limited, of course, because of social distancing, as to how many vendors we could have in the room, but every booth was quickly filled," Pence said, "including a table for the Friends of Fairfield County Animal Shelter to collect donations for both the Fairfield and Richland County shelters."
"It was a big success as it kicked off Christmas in Blythewood," she said, "and I think this might be the right location for us permanently. We are tentatively booked at The Manor for next year. It's a beautiful, convenient venue for our event."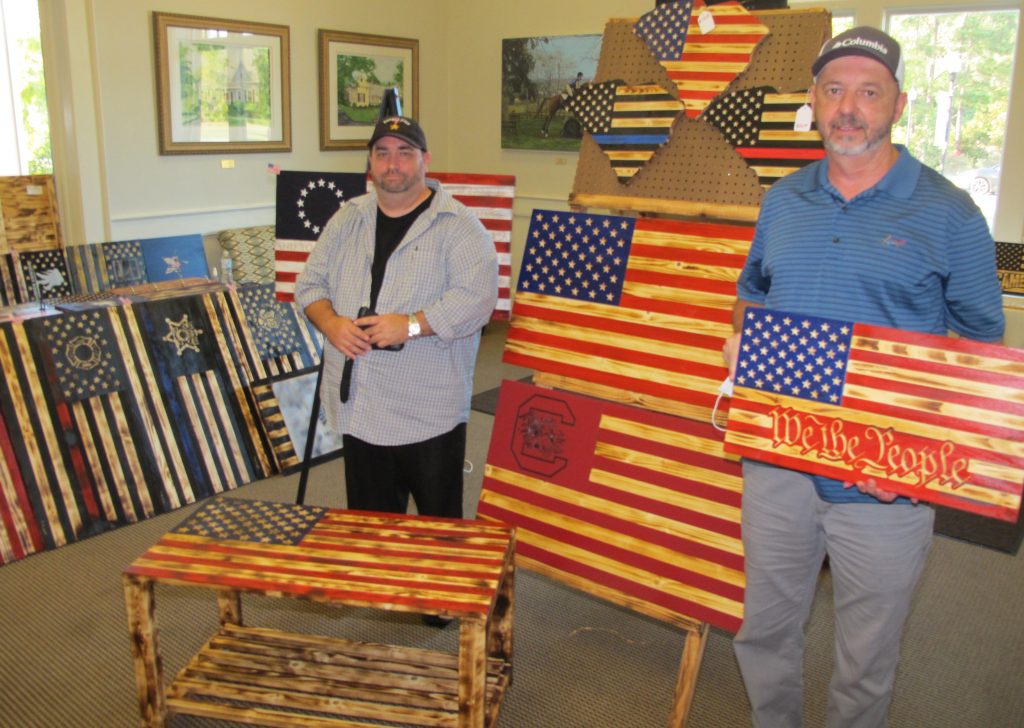 Paint party artist Pam Padgett

Jewelry maker Susan Pence

Julie Miles shows off some of her artificial Fall and Christmas arrangements.
Fairfield and Richland County Animal Shelter table

Rennie Boulware sold handmade candles