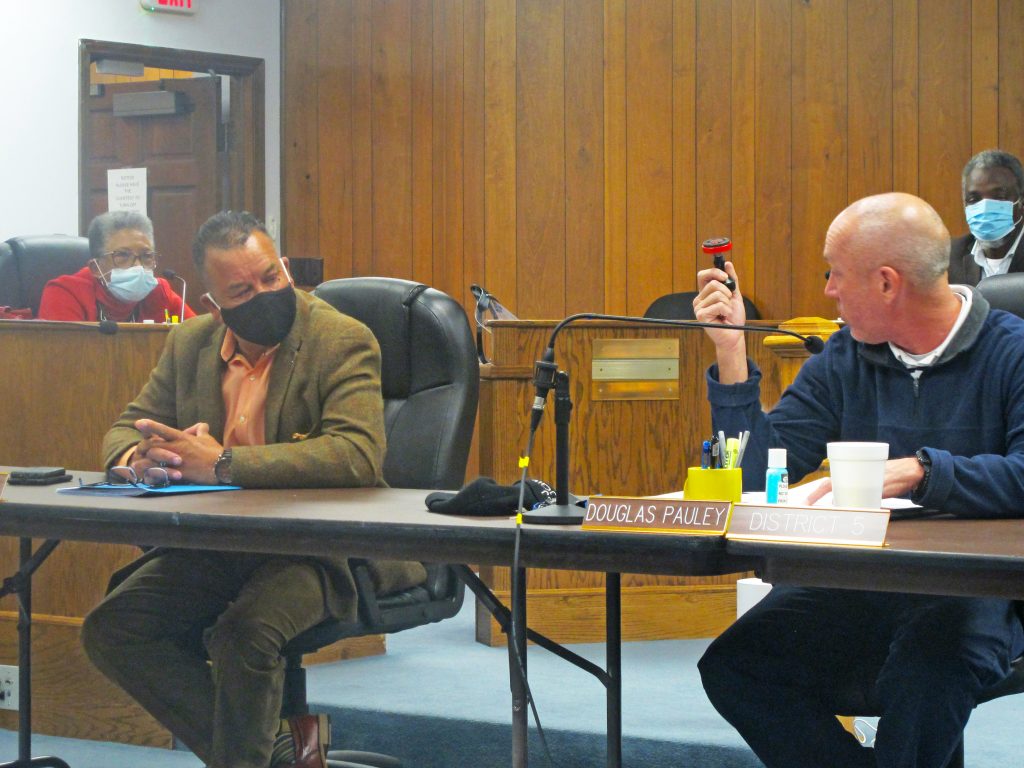 WINNSBORO – In a contentious special called meeting Thursday night, county council voted 4-3 to hire an attorney to replace the county's current attorney Tommy Morgan who resigned earlier this month after he was pressured to leave.
In a speech to council Thursday night that Councilman Douglas Pauley said would be more transparent than some would like, he outlined how the new attorney was selected, saying he was handpicked by Council Chairman Moses Bell in a secretive process and rubber stamped by Bell's three votes on council with no input from three of the council members – Pauley, Neil Robinson and Clarence Gilbert.
Pauley held up a rubber stamp as addressed his remarks to District 2 Councilwoman Shirley Green who Pauley said had complained that the previous council rubber stamped the chair's votes. Pauley pointed out that he had not rubber stamped the issue she addressed two years ago, but actually voted with her against the issue proposed by the then chair.
View the meeting here:
Read the full story on the meeting and the hiring of the new county attorney in next Thursday's edition of The Voice of Fairfield County.