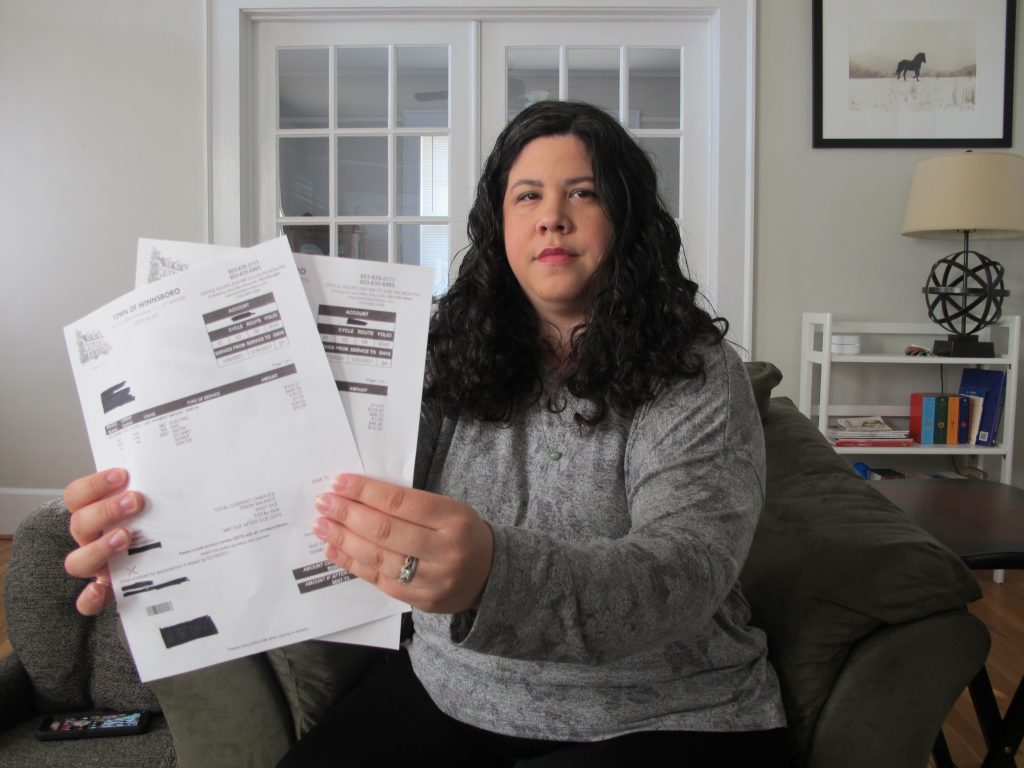 WINNSBORO – After years of complaints about water billing from both Blythewood and Winnsboro customers, the town of Winnsboro is looking at options to upgrade its meter-reading and billing system.
Why now? The cost of better technology has finally come down to a price that a small town can afford.
"Basically, we're looking at trying to do a better job for our citizens and our customers," Winnsboro Mayor Roger Gaddy said. "We want our billing process to be accurate, and we want to be proactive in identifying problems in the system."
Gaddy readily acknowledged longstanding complaints: that variation in the length of billing cycles results in inconsistent billing, a problem that's worsened during the Covid-19 pandemic; that errors have sometimes resulted in erroneous bills; and that leaks can go undetected for a while, resulting in large and unexpected charges for water use.
Two Options
The two options now being considered by town leaders, he said, are aimed at upgrading the meter-reading and billing system to address these complaints.
The first option, presented by Elgin-based Ferguson Waterworks at a town council meeting, is completely automated, enabling an antenna to communicate with upgraded meters that send back usage data in real time. This provides two advantages: a labor-free way to implement consistent billing cycles and the ability to recognize unusual usage indicative of a leak and alert homeowners early.
"What they can do is they can put an antenna on the top of our water tanks, and of course put electronic meters on the water meters, that will give them the ability to look at what people are using water-wise," Gaddy said, "so if they've got a leak at their houses… they can identify that and be proactive in calling the people instead of people getting a big bill."
This option has a higher up-front price tag but would result in cost savings over time because the town would no longer need to employ people to go and read utility meters, Gaddy said.
The second option, presented by Border States Meter-Reading Group, would upgrade meters to communicate not with a tower, but with a device that meter-readers could use from the road. It would streamline the collection of meter information to eliminate errors and provide more consistent billing, but without the ability to spot leaks as quickly. "What they do is they put a meter on your water meter and… it's kind of a ride-by meter reading where an individual can ride by and read the meter without having to go in the backyard and fight off dogs and that sort of thing," Gaddy said.
The up-front cost of this option is lower, but it would require continued employment of meter-readers and so could have a higher cost over time, Gaddy said.
Of course, both options also require ongoing fees and maintenance, and Gaddy said the town is still awaiting the cost estimate data that will be needed to make a good comparison between them. He anticipates the town council will have the information it needs to make a decision soon.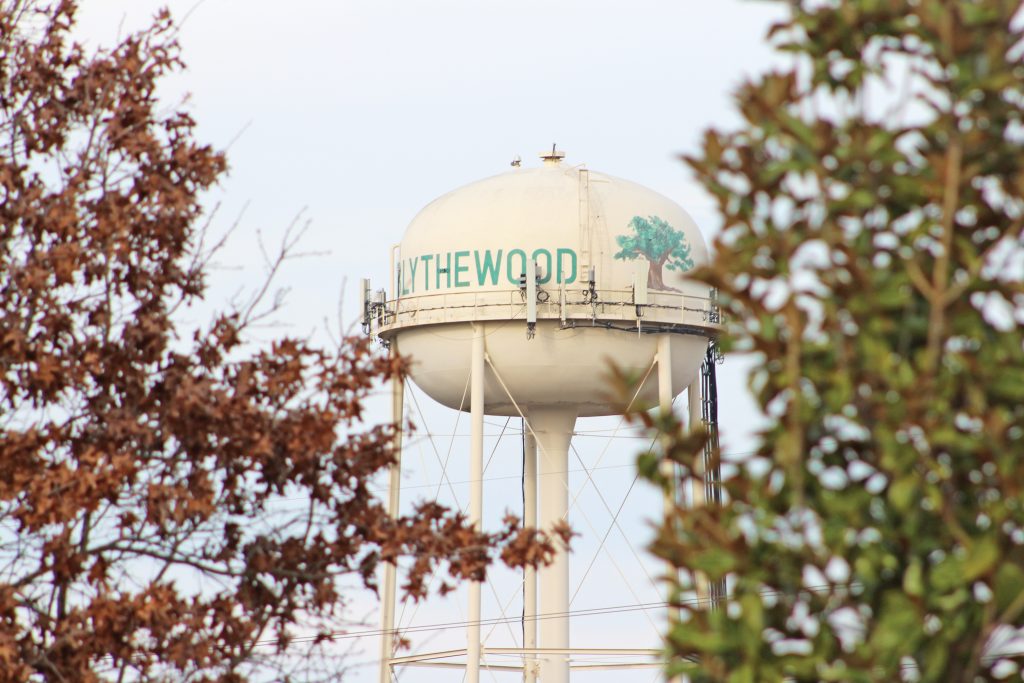 Blythewood Pilot
Gaddy said $800,000 for a Blythewood pilot project, which would serve about 1,500 customers, is in the budget for this year.
Assuming all goes well with the chosen option, the plan would be to then upgrade the system in the town's main water service area – and the town has the money to put this in its 2022 budget. The hope then would be to extend the technology upgrade to Winnsboro's other utilities – sewer, gas, and electric.
Winnsboro is one of just five municipalities in South Carolina that have these four utilities – which Gaddy credits with its ability to avoid charging town property taxes.
While he said he's still awaiting information and the town council has yet to make a decision, Gaddy said he likes the idea of an all-automated system because of its simplicity and the opportunity it offers to be proactive about water leaks. It's a plan that Mayor Pro Tem John McMeekin, who is running for Gaddy's seat in April, has been eyeing for some time.
"We've got a proposal from both of the companies," Gaddy said, "but we have not made a decision which one we are going to go with yet."
He said the town looked at systems like these a few years ago, but the cost then was too high. In the time since, the complaints have continued – and the cost has come down.
Town Has The Money
"The good thing is we do have enough money in the budget that we can certainly do the pilot project of the water in Blythewood, and we have enough money in the budget that we could put the system in for water in Winnsboro," he said, "and then, once you have that basic system in, if you decide to expand it to electricity and natural gas in Winnsboro, it's not going to be a major financial commitment."
Gaddy, who after 12 years as mayor is not seeking re-election, says it's likely the town will make its decision within the next six months and have at least the pilot project installed within the next year.