Gamecock basketball great and Winnsboro native Ronnie Collins, 79, died Tuesday.
A 1960 Mt. Zion Institute graduate, Collins came to the University of South Carolina in 1960 after receiving state basketball player of the year honors in his senior year at Winnsboro High School.
"Basketball players didn't come out of South Carolina back in those days," he said on a feature of the Frank Martin Show in recent years. "When I was able to get a scholarship here, I was excited."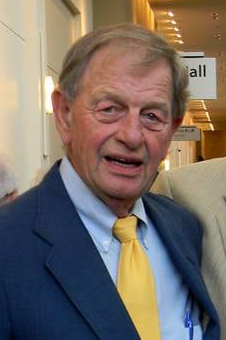 Collins, whose athleticism gained him attention from all over the Southeast and Midwest, "has been called the greatest high school basketball player in South Carolina by many observers," wrote State newspaper reporter Bob Talbert in an April 8, 1960 article. "In all, 16 schools have sought the young man's talents."
That article announcing his intent to play for the Gamecocks went on to say that Collins received football and basketball offers from a wide range of schools, but Collins chose South Carolina because he had simply wanted to be a Gamecock ever since he could remember.
Then head basketball coach Bob Stevens said of the then 6-3, 160-pound Collins, "We are fortunate to get Collins. When Tex Winter, basketball coach at Kansas State, was here for the high school clinic, he expressed a great interest in Collins. Brother, that's a pretty high recommendation."
Winter, who coached Marquette, Kansas State, Washington, Northwestern, Long Beach State, as well as a 2-year stint with the Houston Rockets in the early 1970s, posted a 453-334 college head coaching record, and was 51-78 in the NBA. He died in 2018 at the age of 96.
Collins played for Stevens and then Chuck Noe 1960-1964, just before Gamecock great Frank McGuire, took the head coaching job after the 1963-64 season.
By the time he graduated, Collins averaged 17.0 points per game over his career, with his senior year average of 23.7 points, a team high that year and fourth all time for a single season at USC. That year he was also the South Carolina College Player of the year and was a First Team All-ACC selection.
He set the team's single-season free-throw percentage record of 88.4 percent, set in his sophomore year. He averaged 80.1 percent from the free-throw line in his career, seventh on the all-time Gamecocks list. Collins scored 1,256 career points in 74 games with the Gamecocks.
Collins was inducted into the South Carolina Athletics Hall of Fame in 2002, and was the South Carolina Men's Basketball Legend at the 2008 SEC tournament.
Collins moved back to Winnsboro from Fayetteville, NC., in 1996, after a post-basketball career that included running the family bowling center business and later going into sales.
"I'm happy to be back here, to the best town in South Carolina," he told the Winnsboro Herald Independent while attending the Fairfield County Gamecock Club in May 1997. "It's great to be in the same room full of Gamecock fans for a change."
He began having annual parties he called "Legends in Our Own Mind," in which Gamecock basketball players from the 50s and 60s and 70s would gather at the Old Armory in Winnsboro and reminisce.
"We would meet and have a hundred people there every year, and we did it for thirteen years," he told the Frank Martin show. A lifetime devotee to the University of South Carolina and Gamecocks athletics, he added "If you are good enough as an athlete, whether you're in football, baseball, basketball, it'll be the four greatest years of your life coming to Gamecock Land."
Collins is survived by his four sons, Charles Collins (Michelle), Christopher Collins (Susan), Casey Collins (Delaine); Carey Collins; and daughter Claire Dickerhoff (Blake); six grandchildren; and siblings Van Collins (Pam), Susan Strausbaugh, and Brett Collins (Beth).
At his request, Collins' body will be donated to the Medical University of South Carolina for the advancement of science.