WINNSBORO – Fairfield County Council Chairman Moses Bell has scheduled a special called meeting for 6 p.m., Monday evening to consider his nominee to serve as interim county administrator.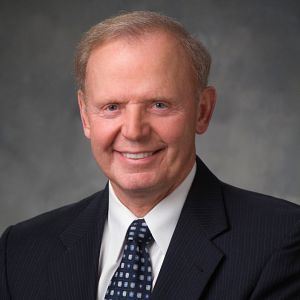 "[The] agenda will consist of a executive session item to include an interview and discussion with Dr. Jim Rex to potentially serve as interim county administrator for Fairfield County," Bell wrote in an email to all council members a little after noon Friday.
"If approved by council to serve as interim county administrator, he will bring a wealth of experience and knowledge to this role," Bell wrote in the email. "Dr. Rex has a prestigious professional career and will be able to support any ongoing and new economic development efforts the county has or may have in the future."
Rex, 79, served as South Carolina Superintendent of Education, and lives on Lake Wateree. Both he and his wife, Sue, supported Fairfield County Councilwoman Shirley Greene in her campaign for council in November. The Rexes are also staunch backers of Superintendent Dr. J.R. Green's proposed Teacher Village. Rex is founder of a new political party – the American Party of South Carolina.
Rex holds a bachelor's degree in English, a master's degree in education administration, and a doctorate degree in curriculum and instruction from the University of Toledo.
Prior to his position as SC Superintendent of Education, Rex was an English teacher and football coach in Ohio, the dean of education at Winthrop University, the dean of education at Coastal Carolina University, president of Columbia College, vice president for development and alumni relations and vice president of university advancement at the University of South Carolina.