RIDGEWAY – The Fairfield County Sheriff's Office is continuing its investigation into multiple robberies and the vandalism of a church in Ridgeway that occurred earlier last week.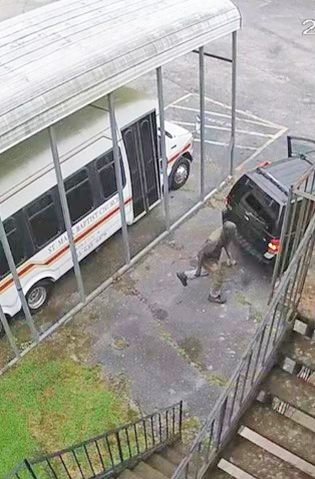 According to Fairfield County officials, authorities were first called to the St. Mark Baptist Church, located on Highway 34 between Ridgeway and Winnsboro, on June 9 when a member of the church noticed that two air conditioner units were missing from the church property, and that the catalytic converter had been removed from the church's activity bus.
According to an incident report, church member Curtis Simpson reported to deputies that he noticed the missing items after investigating tire tracks that he had observed going through the church's graveyard.
Simpson said he found two gravestones had been destroyed by the vehicle as it was driven through the property.
Following the robbery, one man, believed to have returned to retrieve the catalytic converter, was caught on the church's security camera without a mask, and authorities are hoping that individual may be identified by the public.
Anyone with information on the suspect in the photo is asked to contact the Fairfield County Sheriff's Office, 803-635-4141