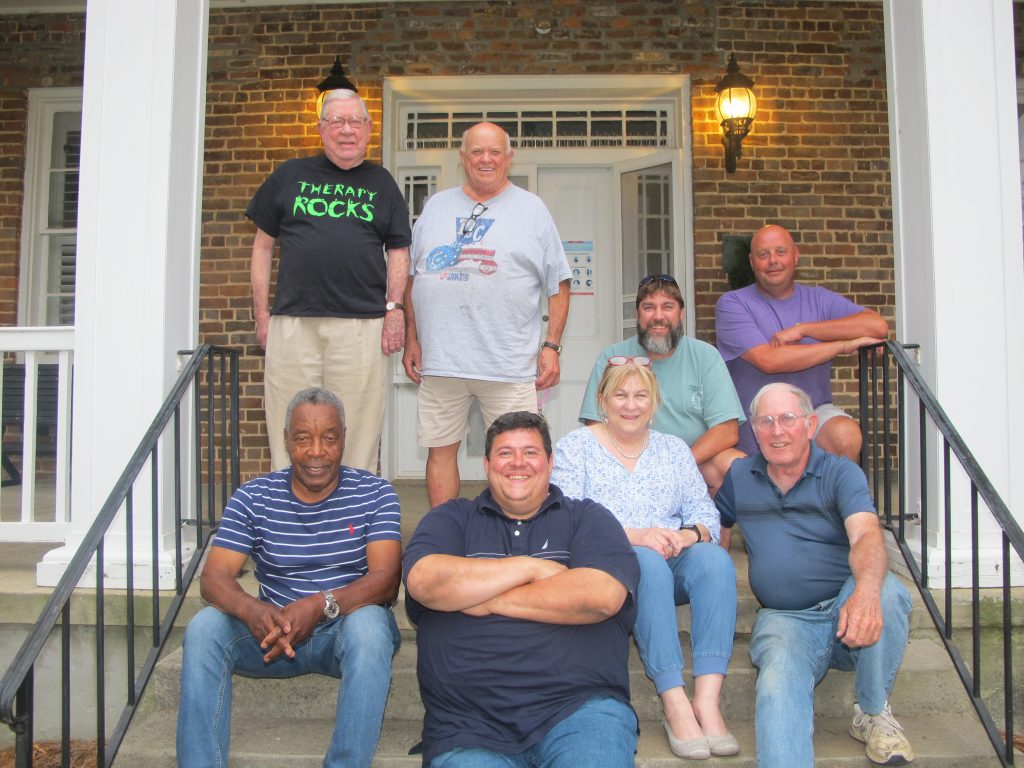 RIDGEWAY – The old guard is stepping down.
Longtime members of the Pig on the Ridge Steering Committee – Rufus Jones, Donald Prioleau, Henry Dixon and Gloria Keeffe (who replaced founding member Tom Conner last year), have said enough is enough.
After this year's festival, they will be turning over the reins of the 20-year old festival to younger blood – Mack Miles, Tony Jones, Deb Truesdale and barbecue man Tony Crout (Doko Smoke) who will be chairman of the steering committee.
"This will be a training year for the new committee," Rufus Jones said. "We'll be running things this year with their help. It will give them a chance to see what goes on not only running the festival, but the behind-the-scenes work, too. It's a big, year-long job," Jones said. "Then next year, they'll take over and we will assist them. And we'll always be here to help when they need us."
"We've loved putting on the festival all these years, but at some point you have to turn it over to younger leaders," Jones said. "All the work was volunteers, including us four and it will continue to be a volunteer event. It wasn't meant to make money for us, but to raise funds to be used for the betterment of our town and our citizens, especially the children. These new guys are going to do a good job. Even though we had to skip it last year because of the pandemic, Pig on the Ridge won't miss a beat in this transition. It will still be the first weekend in November and will be bigger than ever. We know the community will support it as they have for the last 20 years," Jones said.
"We're looking forward to it," he said.