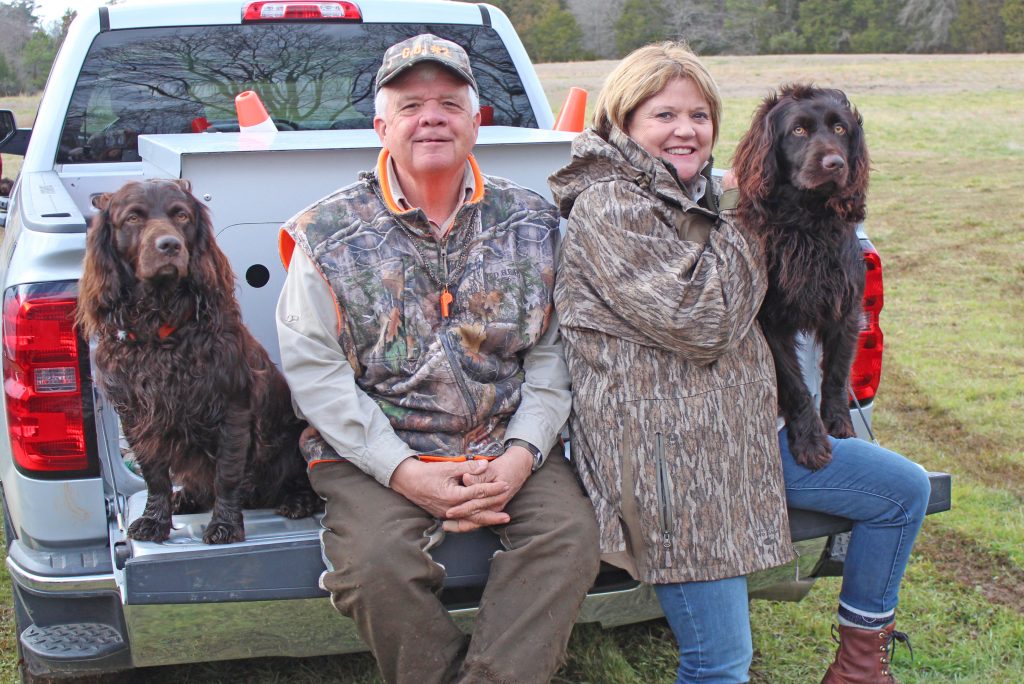 WINNSBORO – After 16 years in office, recently retired Winnsboro Mayor Roger Gaddy says politics is a slower-moving process than he first expected – but he lists improved working relationships with the county and major infrastructure improvements among his accomplishments in office. He says he hopes to see those efforts continue.
As a doctor he plans to work a few more years, he says, but at age 70 he's starting to slow down – and he's hoping to recruit some young doctors to serve patients in the area, as he was recruited years ago.
"I'm 70 years old, and I think it helps to get some fresh perspectives," he says of his exit from local politics, "and it was time for me to slow down a little bit."
Gaddy first came to Fairfield County in 1977 as a young medical resident, he says. An Aiken native, he was the son of a schoolteacher and a chemist and attended public schools before attending college at the University of South Carolina and medical school at the Medical University of South Carolina in Charleston before moving to the Columbia area for his medical residency.
"When I was in residency at Columbia, the town of Winnsboro was having some difficulty with weekend availability of their physicians… so I started an emergency room coverage for the Fairfield Memorial Hospital, and covered it on weekends," he says. "That was in 1977. We soon expanded it to weeknight coverage in addition to the weekend coverage. That would kind of give the overworked family doctors in Winnsboro a break – and give them additional coverage for their patients after hours and on weekends, and that's how I first got associated with the Winnsboro community."
When he finished his residency, he says, he knew he wanted to care for patients in a hospital, and Winnsboro was the closest community to Columbia with a hospital. But it was a chance turn of events that brought him back to the community permanently as a family doctor.
He says he took over an older doctor's practice while he was away for a year traveling, then returned to Columbia. Then he got a call from Winnsboro asking him to come back.
"I went back to Columbia and practiced a year in Columbia to see what I liked best: practicing in a small town or a big city. While I was in Columbia, another young doctor came up to Winnsboro to take over an older gentleman's practice, and was killed in a car accident," he says. "After he was killed, the county council came and asked me if I would consider coming back to Winnsboro."
Ultimately, he says, they talked him into it – and four decades later, he's still glad he made that decision.
"I guess whenever I applied to medical school and had my interview, they asked me what I wanted to do, I said I wanted to be a doctor in a small town," he says. "I think I've been very blessed in serving the population I have in Fairfield County and Winnsboro, and hopefully I've made some positive impact."
Before he got into local politics, Gaddy says, he was involved in medical politics as president of the state medical association and as a delegate to the American Medical Association. He says it was the medical liability crisis – a reality that forced Winnsboro's small hospital to stop delivering babies – that drove him to get involved, ultimately testifying before Congress about the harmful impact on health care in rural communities.
He says his decision to run for mayor more than a decade and a half ago was driven by his desire to serve the community.
"I guess my main reason to become mayor of Winnsboro was I wanted to give back to the community that had given so much to me, a community where I'd raised my children and made my career," he says," and I felt like I maybe had something positive that I could give back to the community other than just my medical expertise."
He says it was a bit of a culture shock initially getting into politics – it was a sharp contrast to medical appointments, where he would walk into a room and leave a few minutes later with a solution, treatment plan, or plan to refer the patient for diagnosis. The wheels turn slowly in the public and political arena, a reality that he found frustrating. But he stuck with it.
Asked about his accomplishments as mayor, his first and immediate answer was not to tout a project or policy, but to focus on the foundation: positive working relationships among Winnsboro town council and the Fairfield County Council.
"I guess if you look at the accomplishments that we had over my tenure as mayor, I think one thing that we were blessed with is that all of our members of town council over the 16 years got along very well with very little acrimony, no animosity, and the vast majority of votes that we took over the 16 years were unanimous," he says.
"I credit my fellow town council members for that, in that they were always open-minded and open to suggestions and willing to listen to their fellow council members' sometimes opposing opinions."
During his tenure as mayor, he says, Winnsboro has faced problems common across small-town America: for example, the effort to give downtown a facelift, the loss of local small businesses as big-box stores have moved in nearby, and the ever-changing economy.
"I guess what I realized is that for Winnsboro and Fairfield County to flourish and to be a desirable place to live, we had to have jobs available for folks and be able to attract industry," he says, "and the only way you can attract industry is if you have the infrastructure that they need: the water, sewer, gas and electric, rail and highway access."
So the town went through the process of getting approval from DHEC to withdraw 10 million gallons of water a day from the Broad River. Winnsboro Town Council built a water system that serves customers not only in Winnsboro and Fairfield County but also in Blythewood.
The town also provides other utility services to residents: sewer, electric and gas, in addition to basic services common to municipalities like public safety and sanitation.
Toward the end of his tenure as mayor, the town put in motion an upgrade to automatic meter-reading service, a $2 million investment in a technology-based solution for consistent, reliable billing.
Also during the last 4-5 years of his tenure as mayor, he says, the town developed a closer relationship with Fairfield County, ultimately working together on projects to attract industry, including efforts to improve utilities.
He says he believes his election to multiple terms as mayor simply reflects the way he approached both his work as a doctor and his service to the town.
"I was very fortunate in that a lot of people knew me, and I think a lot of people knew my character and felt like I would certainly try to do the right thing, and that I wouldn't be looking out for my own self-interest; I would be trying to do what was best for the citizens, just like I tried to do what was best for my patients," he said. "Hopefully, that's why they voted for me."
While acknowledging recent acrimony as a result of changes on the county council and the decision by several county staff members to apply for and accept open positions with the town government, he says he's hopeful that the recent positive spirit of cooperation between the town and county – and important projects they've worked together on in the last four to five years – will continue moving forward.
"Our longtime Town Manager Don Woods, Billy Castles, Lorraine Abell and other town employees who retired recently contributed to the new harmony between the county and the town, and I want to say how grateful I am for their service to me and the town and how well they all fulfilled their responsibilities," Gaddy said. "They made my life easier and relatively seamless. They were a great group to work with."
In his medical life, Gaddy says he's still planning to practice for a few more years, but he hopes to find some young physicians to do as he did years ago, and come to Winnsboro to practice. Independent primary care practice, he says, remains the most cost-efficient delivery of care.
Last year his local practice was recognized as South Carolina Rural Health Provider of the Year by the SC office of rural health, perhaps reflective of an approach reminiscent of what he says is the way medicine used to be.
The way it used to be, he says, is something he's experienced during his many years of practice in Fairfield County, running into patients around the community and caring compassionately for multiple generations of families.
It used to be more that way, he says, before government and insurance companies intruded into the middle of the doctor-patient relationship.
His two children – who he took with him on house calls and hospital rounds when they were young – now both work in the medical field, but neither as a primary care doctor: his son is a cardiovascular anesthesiologist and his daughter is a child psychiatrist. He says he's glad to have given them the experience of growing up in Winnsboro and Fairfield County.
"I guess my philosophy in how I treat patients is to treat them the same way I'd want my own family to be treated, be that parents, grandparents, spouse, or children," he says. "If I refer them to a specialist, I try to always send them to somebody I would go to myself or I would send my own family to, and care about them not only in a professional but in a personal way."