BLYTHEWOOD – Town Attorney Shannon Burnett has resigned her position with the town, according to emails exchanged between Councilman Donald Brock and Town Administrator Carroll Williamson on Tuesday, almost a week after sources say Burnett's resignation letter was received by Williamson.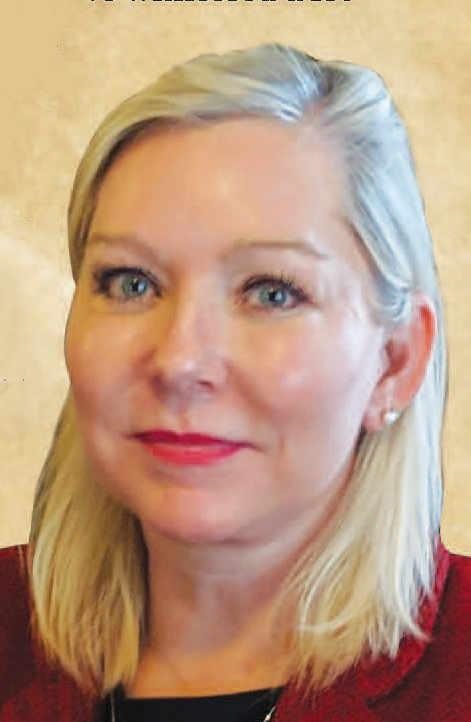 When Williamson was asked for a copy of Burnett's resignation letter, Mayor Bryan Franklin considered the request as "harassment and intimidation" of Williamson and sent an angry email to Brock (see below) expressing his dismay, asking Brock to resign his council seat.
Rumors had been circulating since Thursday, Sept. 16, that Burnett had submitted her resignation Wednesday afternoon, Sept 15. The Voice was unable to independently verify that timeline.
On Tuesday, Sept. 21, Brock sent an email to Williamson asking if Burnett had, indeed, resigned and, if she had, why had the council not been notified.
Williamson responded that Burnett had sent her resignation to both him and Mayor Bryan Franklin, but offered no other information about the resignation except that he assumed Burnett had notified council.
"I emailed Mr. Williamson again, asking him to forward Ms. Burnett's letter to the full council. So far I have not received the letter or any further correspondence from Mr. Williamson on the subject," Brock said.
Two other council members told The Voice that they also had not been notified by anyone at town hall about Burnett's resignation the previous week.
By law, council is responsible for hiring and firing both the town administrator and the municipal attorney. The Town Administrator is responsible for hiring and firing all other town employees.
On Tuesday, The Voice sent the following email to Williamson: "I was informed last week that Shannon Burnett has submitted her resignation. I just now learned that you have confirmed that. Could you send me a copy of her resignation letter?"
Late Tuesday evening, Franklin sent a fiery email to Brock, admonishing both him and The Voice for "harassing and intimidating" Williamson over the issue.
The above email was the only email The Voice sent to Williamson concerning Burnett's letter.
Once Burnett's letter was received by town hall, it became public information. The complete thread of emails exchanged between Brock, Williamson and Franklin on Tuesday is printed in the column at below. Brock shared the thread with both The Voice and The Country Chronicle.
Burnett and Williamson have each been employed by the Town less than a year. Burnett was hired in October, 2020, and Williamson was hired in January, 2021.
Since the first of 2021, the Town has been beset by council drama and was sued in June by MPA Strategies marketing firm after Franklin failed to timely turn over responsive documents to an FOIA request submitted by MPA Strategies' attorney Joseph Dickey, Jr., on April 15, 2021.
---
Mayor Franklin Takes Off the Gloves
The following is an email exchange in which Councilman Brock asked for a copy of Town Attorney Shannon Burnett's resignation letter to be shared with council members six days after it was submitted to Franklin and the town administrator.
From: Donald Brock
To: Carroll Williamson
Mr. Williamson,
It's been brought to my attention that Ms. Burnett submitted her letter of resignation last Thursday.
First question: is this accurate?
If so, why has Council not been informed of this upcoming personnel change?
Councilman Brock
—– —– —– —– —–
From: Carroll Williamson
To: Donald Brock
Councilman Brock,
Yes, Ms. Burnett submitted her resignation letter to the Mayor and me. Since she was hired by Town Council, I assumed she was notifying all of you as well. I apologize for the miscommunication.
Later this morning, I am speaking with the MASC attorney Eric Shytle to get his feedback on advertising and hiring her replacement. I'll keep you all updated as the process proceeds.
Carroll
—– —– —– —– —–
From: Donald Brock
To: Carroll Williamson
Thank you for confirming. Ms. Burnett may have reach out to others but not me, which is why I inquired.
Also, thank you for being proactive in the upcoming search for our next town attorney. I will look forward to updates at our next meeting on the 27th.
Furthermore, I will be emailing you a list of items that I feel need addressing on the 27th.
Thanks
dB
—– —– —– —– —–
From: Carroll Williamson
To: Donald Brock
Councilman Brock,
The most effective way to get items on the agenda is to send them to the Mayor first since he sets the agenda. Then he will notify me. Otherwise, it just adds another step in the process.
Thank you.
Carroll
—– —– —– —– —–
From: Donald Brock
To: Carroll Williamson
That's fine. I will be more than happy to copy the Mayor and all other members of Council.
Finally, since you stated that the Town Attorney works for the Council, will you please send her letter of resignation to the full Council? I believe it's in everyone's best interest that we all see it.
Councilman Brock
—– —– —– —– —–
From: Bryan Franklin
To: Donald Brock
Councilman Brock,
Please allow our Town Administrator the opportunity to run the town. You and Barbara Ball need to stop intimidating and bullying him. Ever since you have been elected, you have become quite the distraction. In fact, my recent research has indicated your actions have cost the town of Blythewood around $40,000.00 in frivolous and unnecessary legal fees due to your unscrupulous activities and dishonest actions (I hope will soon be proven in court). I anticipate this amount may rise to $100,000 or more. I hope you will be held personally accountable for any misdeeds at the next election, regardless of who your political strategist is. The public deserves to know – I really hope you haven't deleted any emails…the town's day in court is coming.
As for Ms. Burnett: Did you reach out to her? You certainly didn't attempt to contact me. She delivered her letter so that the Town Administrator and I (as the Mayor) could begin discussing a good transition to best keep the Town covered – doing our job. Your job is to interview and vote for her potential replacement. Did you and your apparent media strategist/partner Barbara Ball even think that Ms. Burnett may want to publicly present her resignation? If you had bothered to pick up the phone and call her, you would have learned she wanted to address the Council first. Barbara Ball is also asking for Shannon's letter – I wonder how she heard about it? Shame on you both for trying to spin this, apparently promoting your own agendas. This conduct would normally be shocking, but given what you are both seemingly trying to do, I guess it's really not…it's actually becoming expected and routine…and sad.
Before you cost our Town more money with your alliances that damage Blythewood, promote yourself and your corrupt media accomplices, and fantasize about remaining a representative of the people, please have enough honor to do the right thing and resign. You no longer enjoy my trust and confidence to serve as a council member because of what I perceive to be devious (and hopefully soon to be disclosed) plots. Bottom line, stop attacking the Town's employees as they work to protect this Town.
Sincerely,
~Mayor Bryan Franklin