WINNSBORO – Raised in the White Oak community and later a Winnsboro resident, Hannah Phillips, 92, was always involved in the community, whether as a Girl Scout leader or a member of the Governor's Community Improvements Board. And for that involvement she received the Community Partner award from the Fairfield Chamber of Commerce last month as well as many other accolades.
Longtime friend Pelham Lyles, Director of the Fairfield County Museum, lamented Phillips' death on Tuesday and recalled what Phillips did for the Fairfield community during her lifetime.
"She did a lot. She touched many areas of the community and made it a better place for many of us. She was the heart and soul of this museum." Lyles said.
A graduate of Erskine College, Phillips had a keen interest in the county's history and preservation.
She was responsible for having White Oak placed on the National Register of Historic Places and was a charter member and board member of the Fairfield County Historical Society and the recipient of its Distinguished Service Award in 1985. She was chairman of the Fairfield County Historical Commission and a charter member of the Winnsboro Downtown Development Association. She also served as Chairman of the Olde English District Commission comprising seven counties.
Phillips put her love of history into action, serving as a Fairfield County Tour guide for over 40 years. She organized several country-wide tours including one at Lake Wateree: "Come by land or come by seas!" For over 6 years, "Hannah's History Quiz" was featured on the local radio station.
During her fifty-year membership of the Anemone Garden Club, Phillips served several terms as president. She was also a member of the first faculty of Richard Winn Academy, serving on its board as well, and she was a Cub Scout Den Mother, a Girl Scout Leader, director of a Girl Scout Day Camp and a board member of the Congaree Girl Scout Council.
Always interested in bettering her community, Phillips was the first chairman of the Fairfield County Beautification and Community Improvement Committee sponsored by Clemson Extension. Much to her credit, during this time Fairfield County won the Governor's Award each year.
Phillips was also a member of the Friends of the Library, a board member, and she wrote several books about her family. She had a very special interest in the SC Railroad Museum where she was a Trustee and lifetime member.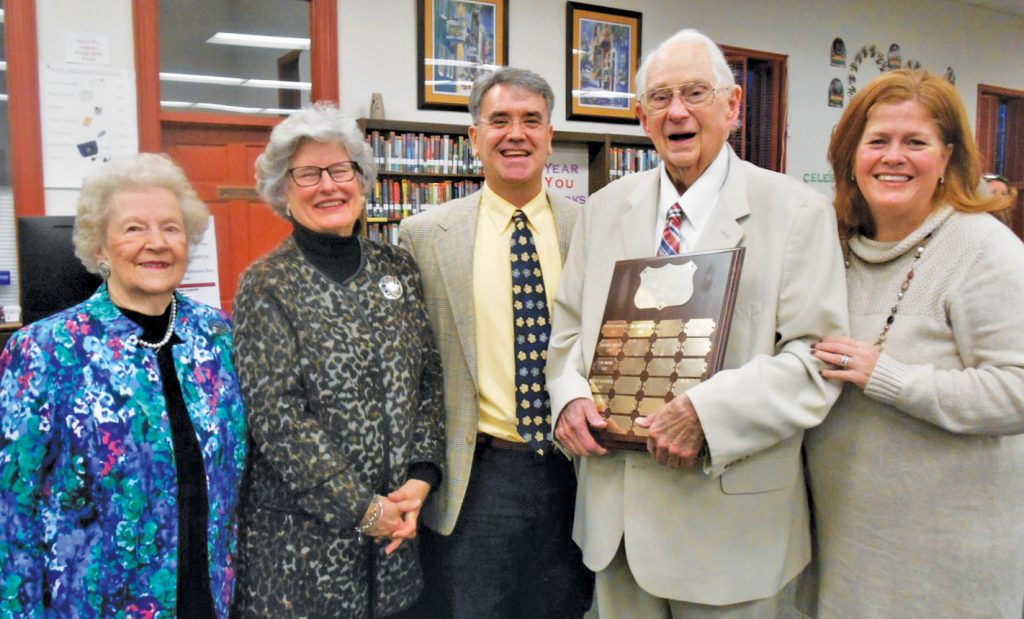 She and her husband, the late Phil Phillips, were charter members of the Cotillion.
Perhaps her favorite honor was her family being named "South Carolina Family of the Year" in 1986, an award received based on the family's unity, individual growth and service to the community.
Phillips' family posted to her Facebook page early on Wednesday morning, prompting responses from the community of a life well-lived.
"A true Southern lady with so much knowledge of the history of Winnsboro and Fairfield County. She will be missed by many," Rod Wilkes wrote.
"Fairfield County has lost a true treasure," Anne Marie said.
"Ms. Hannah is a Fairfield County icon and will be missed," Bobby Caldwell commented.
"Ms. Hannah was loved by all because of the way she loved," Ainsley Martin added.
But perhaps a comment from Carolyn Rutland summed Phillips' involvement up best. "Well I guess if there was a Mrs. Winnsboro, it would surely be her."