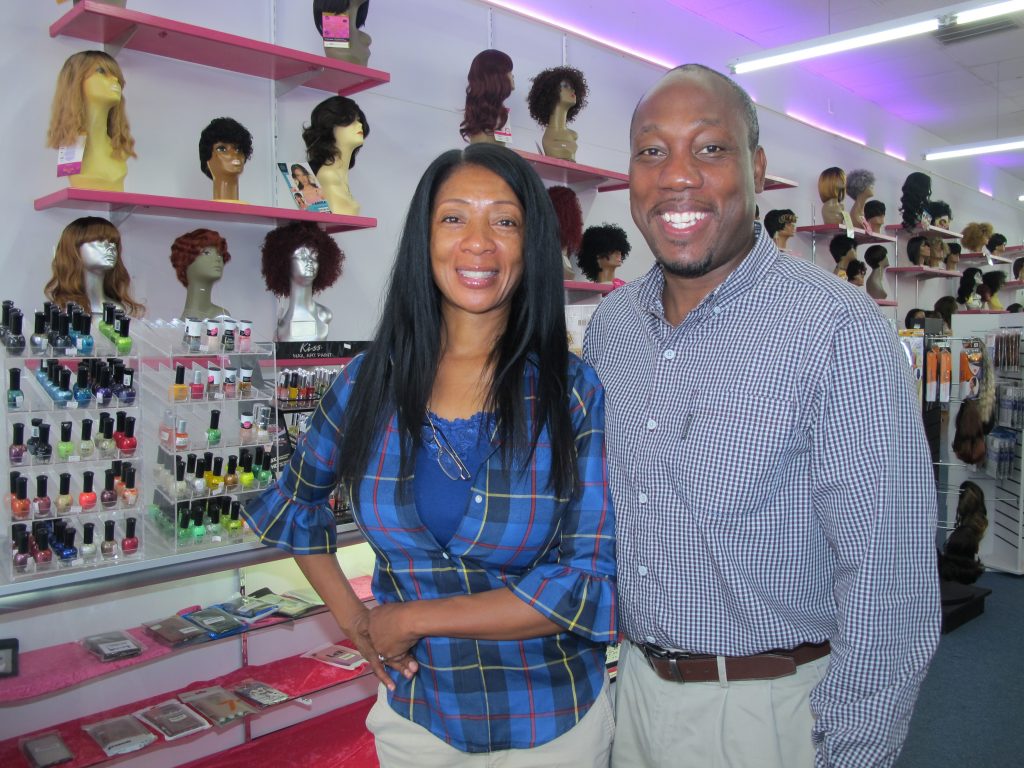 BLYTHEWOOD – It may have the appearance of a salon, but Lady Lana Classic Beauty Supply doesn't cut hair or use chemicals; it's a beauty supply store that offers not only product, but services like hair braiding and extensions, special event makeup and wigs.
"The experience when you walk in is very welcoming, inviting," says Star Waller, who owns the business with her husband, Johnnie. "It's very pink, I will add. It's almost like an experience of serenity."
Started in 2019, the local Blythewood business was set up to provide an alternative for customers who were driving to Winnsboro or Columbia to find the beauty services they're looking for, Waller says.
Since then, she says, their focus has shifted to wigs and hair regeneration because there's so much demand.
The Wallers have recently launched, under their own brand, Muwabe Gold, a shampoo, conditioner, moisturizer and a rapid thickening, lengthening oil as well as an all-natural hair care product for hair regrowth – all of which will be sold online as well as in the store.
One part of the wig business is geared toward women who've suffered hair loss due to medical conditions, Waller says, and they accept both medical credit cards and Veterans' Administration vouchers. But that's only part of the picture.
"[There's a] big demand, and not only if you have [medical or hair loss] problems. We get a lot of people who don't have problems; they just want wigs," Waller says.
"And it's for everybody – for every woman…. I think there was a misconception at one point where they thought it was only for the African American community, but not so. I get white customers who buy wigs, ponytails ad hair extensions – wigs and hair pieces are a fashion statement for a lot of people."
Located beside the Dollar General in downtown Blythewood, the shop may not look like an urban beauty supply store with window posters and flashing lights. But Waller says that sort of thing wouldn't fit with Blythewood's small-town look.
What does fit: makeovers, eyelash installation, wedding party makeup, and sponsorship of the Blythewood High School cheerleading team, which includes doing their makeup for competitions – and showing support for the Blythewood community.
And Waller says she appreciates the support the business receives from the community as well.
"We are a community: We live here, we worship here – our church is here – so we wanted to do business here," she says. "What keeps us in business here is the great support we get from our community."