WINNSBORO – After six months and six unsuccessful tries to fill the vacancy left by former Fairfield County Administrator Jason Taylor, council voted to hire Columbia native Malik Whitaker during a special called meeting last week. Whitaker will assume his new duties with the county on Dec. 2.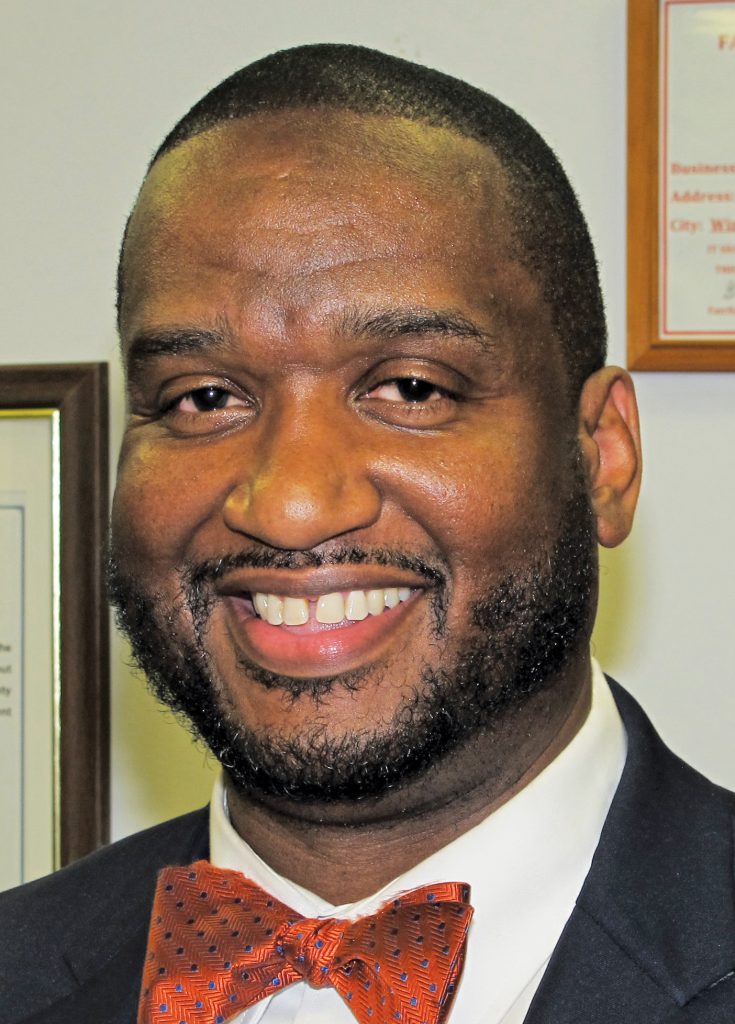 The vote was unanimous to offer Whitaker a $135K, one-year contract. The motion to hire Whitaker was made by Councilman Mikel Trapp who did not attend any of the applicant's interview sessions, according to council members who were present at the meetings.
Councilman Doug Pauley thanked Brad Caulder, the county's director of human resources for serving as interim county administrator since June, 2021.
"After many failed attempts [to hire an administrator], we hired Mr. Caulder," Pauley said. "I want to thank Mr. Caulder for his time of being the interim administrator.
Pauley said the Mercer Group, the firm hired by the county to solicit applicants, brought several candidates, but he said it was not a large pool to choose from.
"I asked about bringing in more candidates," Pauley said, "but we were told we would be looking at another six months. I think the candidate we have before us does not have all the qualifications we are looking for, but we are in need of a county administrator and I'm willing to work with him and give him a chance.
"I think we owe it to the citizens of Fairfield County to work together and move this county forward," Pauley said.
Whitaker is currently Director of Education and Resiliency at the United Way of the Midlands where he has been employed since last July. He previously served for a year as the Operations & Management Consultant Manager for the Florida Department of Children and Families in Tallahassee, FL
Whitaker spent the previous eight years with the S.C. Department of Social Services. He also worked as project leader for Communities in Schools, Director of Families, Individuals and Children for United Way of the Midlands and was a research associate at Benedict College.
While Whitaker's resume does not include experience as a county administrator. He was assistant zoning administrator for Richland County from 1997 to 2003. There he was responsible for supervision of 12 members of the code enforcement staff. His duties also included budget preparation for the department, employee supervision, implementation and monitoring of all unit functions. He also assisted the zoning administrator in management of all aspects of county zoning, including permitting, inspections and administration.
Asked to describe his management style and philosophy, Whitaker wrote in his application: "I'm a pragmatic problem solver and I practice servant leadership. I put serving others – including staff, community, and clients – as the number one priority. I hold myself accountable for increased service to others, a holistic approach to work, promoting a sense of community, and sharing power in decision making. Great leaders inspire others to a higher purpose and excellent management is about maximizing the potential of others to accomplish collective goals. I believe that administrative leaders harness the collective competencies of others to accomplish strategic goals, so putting the needs of my team first is paramount."
Whitaker told The Voice that he has not yet made a decision as to whether the current assistant to the interim administrator, Ed Driggers, will continue in his role with the county after he (Whitaker) takes over as administrator. The county currently pays Driggers $200 per hour for approximately 20 hours per week. The county also pays an assistant to Driggers $60 per hour for approximately 20 hours per week.
Whitaker holds a bachelor's degree in political science from the University of South Carolina and is a graduate of the USC School of Law.
Whitaker and his wife Stacey, a school administrator in Richland School District 1, are the parents of a daughter who is enrolled at Clemson and a son who attends Richland Northeast High School. The family lives in Northeast Columbia.