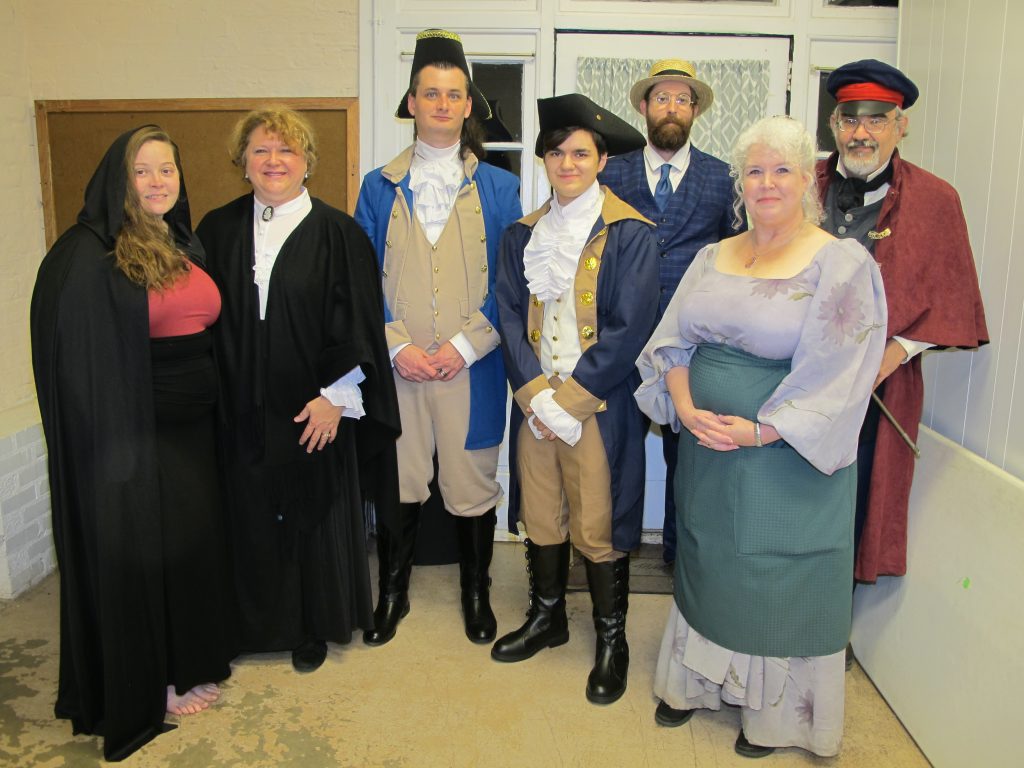 WINNSBORO – The annual Woman's Club ghost walk through downtown Winnsboro the day before Halloween offered everything a ghost enthusiastic could hope for. Members of the Pine Tree Players portrayed prominent figures from Winnsboro's past and took part as guides, taking almost 40 guests in four separate groups through the dark to haunted gardens and creepy cemeteries on a night just chilly enough to make 'scary' be fun.
Becky Koeller appeared as Mary Ingleman who had been tried in 1789 for being a witch. She stood only feet away from the tree where she had been tortured and burned by her prosecutors.

Brian Garner portrayed Capt. Joseph Lyles, late of the 5th SC Infantry Regiment, who during the War Between the States, distinguished himself by capturing a force of 600 Federal infantry troops with what later was discovered to be an unloaded carbine.