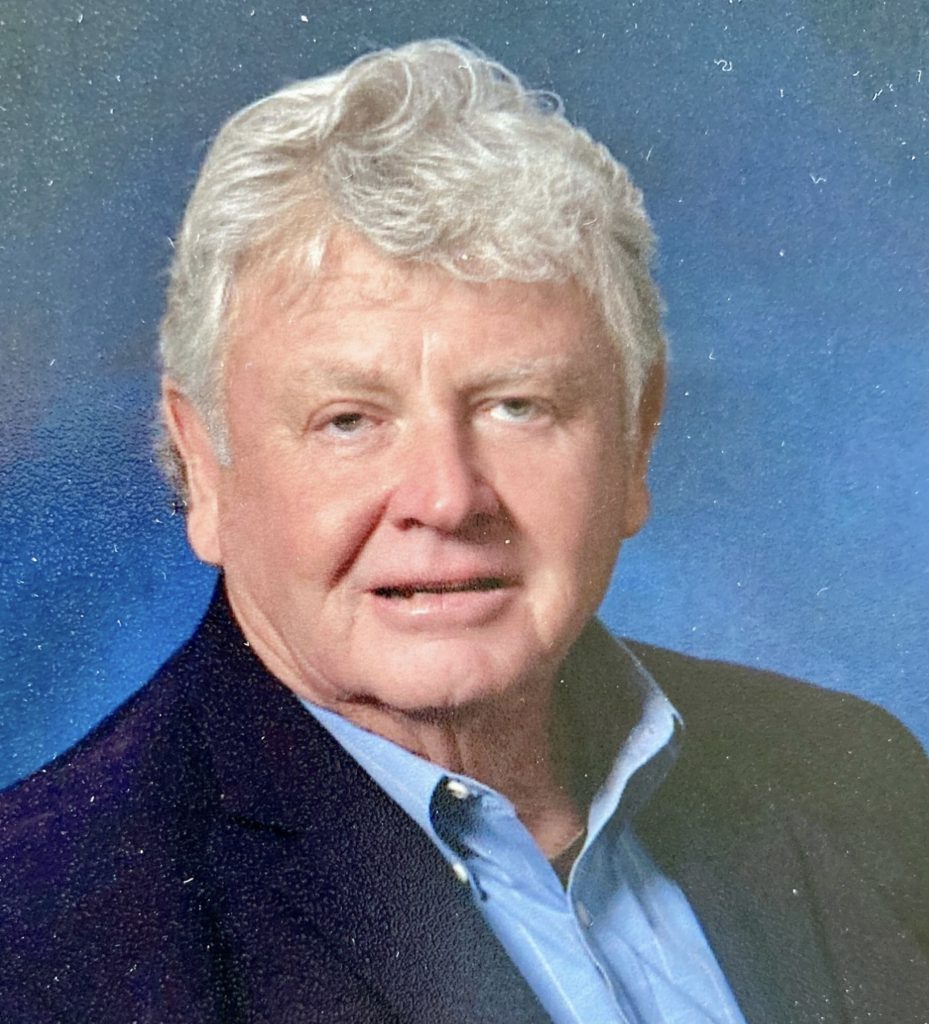 The Honorable Thomas Basil "Tom" Barrineau, Jr., 82, of Murrells Inlet, S.C., husband to Valeria Elizabeth Blair"Bet" Barrineau for 58 years, passed away on Tuesday, February 15, 2022. Tom lived a full and extraordinary life, characterized by a rewarding career as a respected South Carolina Family Court Judge for the Sixth Circuit. Tom and Bet called Winnsboro home for 27 years before retiring to their home in Garden City in 1994. Tom was a devoted husband, beloved father, grandfather and lifelong friend to so many who brought him immeasurable love and laughter over the years.
Born on August 7, 1939, in Florence, SC, the son of Thomas Basil "Yank" Barrineau and Rhoda Shuford Barrineau, Tom lived most of his childhood in Andrews and Georgetown, SC, as well as many years at Epworth Children's Home in Columbia, SC, with his younger sisters. In Columbia, he attended Dreher High School and played on the football team. After graduating from Andrews High School, he enrolled at the University of South Carolina, where he pledged Pi Kappa Phi in 1959. While working as a lifeguard in Myrtle Beach, he met his future bride, Betty Blair, who was attending Columbia College. Tom was always the first to admit that he married "way above my pay grade" and their 58 year, loving partnership serves as a true inspiration to those who know them.
After he graduated, ranked second in his class from the University of South Carolina School of Law, Tom made his home with Bet in Winnsboro, SC, practicing law with his mentor and lifelong friend, Senator John Martin. Tom later opened his own law office and served as Probate Judge of Fairfield County and County Attorney. He was actively involved in the entire community and was a member of Winnsboro Rotary Club, Winnsboro Jaycees, First United Methodist Church and in the construction of the Fairfield County Airport. He became a skilled private pilot while still in his twenties. Beginning with his first plane, a Cessna 172 and ending with his Mooney M20E, Tom, and the many who knew him, shared countless stories of plane trips and adventures over 45 years of flying. He became known as "The Flying Judge" in South Carolina for flying himself to Courts around the state. At the time of his passing, he was an active member of the "QB" Quiet Birdmen Club, an esteemed society of pilots whose membership requires a minimum number of logged flight hours. Tom joined the Quiet Birdmen with 1720 solo hours.
Tom found much joy in his life from being a celebrated and popular member and officer of the SOS, the Society of Stranders and founding member of the Fairfield County Shag Club. He was inducted into the South Carolina Shag Hall of Fame in 1993; Bet was inducted in 1999. The friends he and Bet made through his years of dancing all over the state remained always dear to his heart, and he remained one of the most popular shaggers, loved and remembered by everyone he met, especially at his favorite spots in North Myrtle Beach: "Ducks," "Fat Harold's," "OD Arcade," and of course at "The Pavilion" and "Spanish Galleon."
After retiring permanently to Garden City, Tom was part of the planning of the popular Marshwalk in Murrells Inlet and a member of Belin Methodist Church. He was a loyal and longtime patron of Creek Ratz, where he, Bet, and their close friends would share their permanently reserved table every Sunday and Wednesday for food, music and cocktails. For 25 years, he and Bet spent the winter months on their boat, Judge's Choice, traveling from their home in Garden City to Marsh Harbor in the Bahamas and the surrounding Abaco Islands. They also traveled from Montreal and back down to Key West on the intercoastal waterway. The many friends of the couple, their children and grandchildren have countless priceless memories of traveling with them around the Abaco Islands.
In addition to his beloved wife, Bet, Tom is survived by his daughter, Elizabeth Blair (Betsy) Barrineau of Charleston; sons, Thomas Basil Barrineau, III (Jody Miller) of Murrells Inlet and Ray Blair Barrineau (Beth Sexton Barrineau) of Murrells Inlet; five grandchildren: William Michael Hemlepp III, Elizabeth Blair Hemlepp , Thomas Basil Barrineau, IV, Ashley Elizabeth Barrineau, and Ray Blair Barrineau, Jr.; Tom's sisters, Rosalie Bellamy (Bill Bellamy) of Myrtle Beach and Sally Hardee of Surfside Beach; his stepsiblings, Nancy Ziegler of Columbia and Jake Ziegler, as well as many beloved nieces and nephews.
Memorials may be made to Epworth Children's Home at 2900 Millwood Avenue, Columbia, S.C. 29205
Services for Tom were held on Friday, February 18, 2022 at Belin Methodist Church in Murrells Inlet. Family received friends in the sanctuary from 1:00pm until 3:00pm; and the funeral service followed at 3:00pm. Burial followed the service in the church cemetery.
The family of Judge Barrineau invite all who are able to join them, after a short graveside service, to "Creek Ratz" on the Murrells Inlet Marshwalk for many stories, much laughter and reminiscing about "The Judge".
For more information or to sign the online guestbook, please visit www.burroughsfh.com.
Burroughs Funeral home (843-651-1440) of Murrells Inlet is assisting the family.