WINNSBORO – County officials appeared to be surprised to learn on Feb. 1, 2022, that the county's FY2021 audit had not been submitted to the state on Jan. 1, 2022, as required by law.
But documents obtained by The Voice show that the S.C. Comptroller General Richard Eckstrom sent County Council Chairman Bell a letter on Nov. 19, 2021, informing Bell that the audit would be due on Jan. 1, 2022. Bell was sent an email on Jan. 4, 2022, also by the Comptroller General, notifying him that the audit was past due.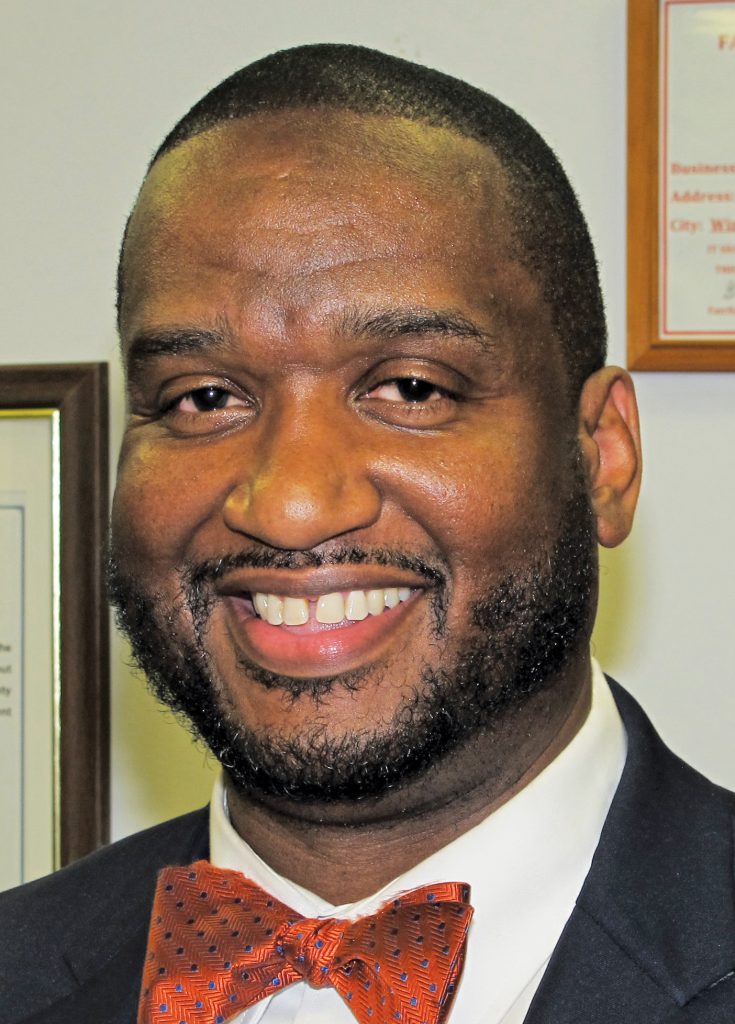 The letter dated Nov. 19, 2021, reminded Bell of how important it was for the county to submit its FY2021 audited financial statements to Eckstrom's office by the deadline.
Eckstrom's letter also warned Bell that, "if the state doesn't receive a copy of the audited statements by January 1, my office is required by law to withhold funds from being distributed to a delinquent county until it provides the required financial statements," Eckstrom wrote.
Eckstrom further placed the burden of meeting the audit deadline on the shoulders of county council by including with his letter a copy of the S.C. Code Section 4-9-150, which, Eckstrom wrote, "addresses a county council's vital responsibility to assure that its county's financial statements are audited each fiscal year by an independent auditing firm.
"This Code Section also requires the county to provide my office a copy of the annual audit report 'no later than January first each year following the close of the previous fiscal year,'" Eckstrom continued. "Based on that requirement, the deadline will be January 1, 2022, for a county to provide the state a copy of its audited June 30, 2021, financial statements.
"While there are still several weeks remaining until January 1," Eckstrom wrote in the Nov. 19, 2021 letter to Bell, "it would be prudent at this time for you to underscore to your Finance Director and your independent auditors just how critical it is for them to work as a team to meet the approaching deadline."
On Jan. 4, 2022, Bell was notified by the Comptroller General's office that the county had missed the Jan. 1, deadline and that a new deadline had been set for Jan. 21. Councilman Douglas Pauley said during the Feb. 27 council meeting that Bell did not share this information with council members.
The state began withholding funds from Fairfield beginning Jan. 21, 2022, according to Eddie Gunn, Chief of Staff in the Office of the Comptroller General.
On Feb. 1, 2022, Fairfield County officials, including County Administrator Malik Whitaker, were notified by the Rural Infrastructure Authority (RIA) that the state had begun withholding payments to Fairfield County pending receipt of the county's overdue audit.
It was not until Feb. 18, the day after The Voice reported this information, that Whitaker's Public Information Officer, Synithia Williams, released information about the overdue audit.
In the press release, Williams did not make it clear as to whether the county was aware of its predicament prior to the Feb. 1 notification from RIA. The press release stated that the Comptroller General's Jan. 4 email had been sent to the county email addresses of two former county employees, not mentioning that the email had also been sent to Bell.
"On January 4, 2022, the Comptroller General's Office notified the county via email to former County employees of the [Comptroller General's] office's failure to receive the county's 2021 Audited Financial Statement," Williams' press release stated.
According to Gunn, the state is currently withholding $1,316,648.92 from the county.
In an email to council members on Feb. 1, 2022, Whitaker assured them that, "Our team is committed to getting us through this situation with lessons learned so this will not happen again. We are working on an 18-day action plan to hand off our financials to our auditors," Whitaker wrote. "I have committed our finance team to (sic) February 28th deadline for submitting our audited statements to the State. We have a mini-crisis situation with our audits 6 months behind, but we now have an action plan with weekly steps and two accountability meetings a week."
At the Feb. 28 council meeting, Whitaker reported that, "the county has submitted all the required information for the audit to our independent reviewer Elliot Davis who is currently performing audit file reviews, reviewing audit procedures and financial statements. We'll be bringing this before council in the next couple of weeks," he said.
County Council will next meet at 6:30 p.m., March 14, 2022.
---