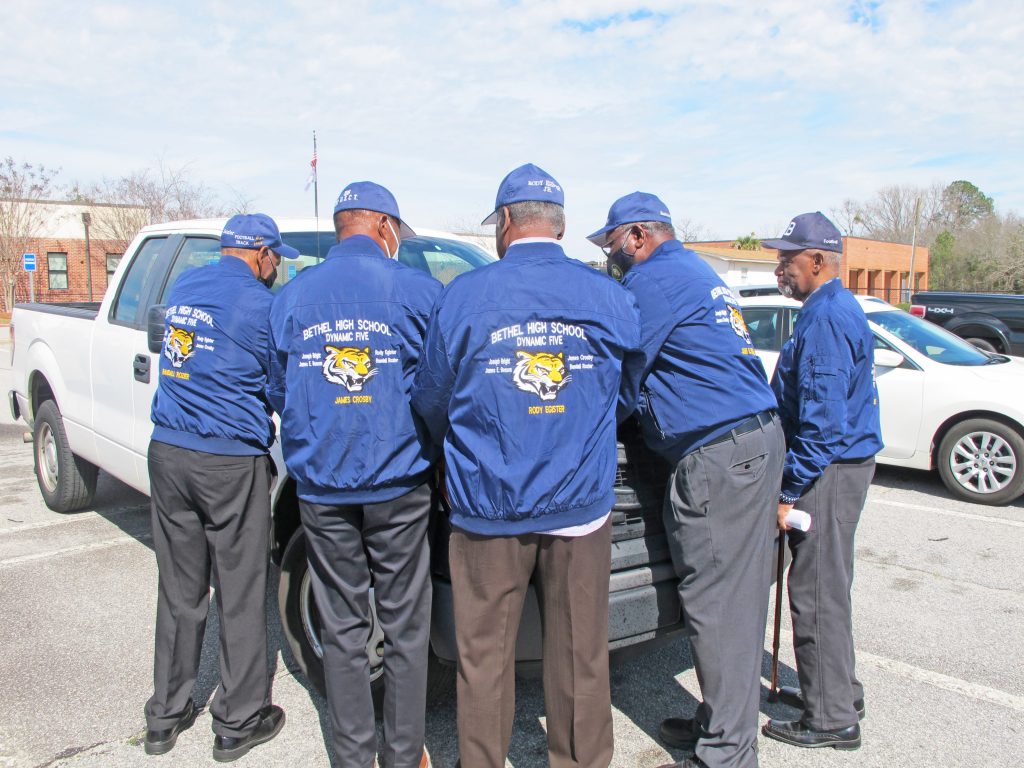 BLYTHEWOOD – Day one of this year's two-day celebration of Black History Month in Blythewood was a walk down memory lane.
Held in the gym of Bethel-Hanberry Elementary School, the event drew approximately 100 people, most of whom had attended school at Bethel-Hanberry. Yearbook videos and other exhibits around the room were a window into a world they loved recalling with hugs and laughter – the classrooms, teachers, students, school bus drivers and their beloved teacher and principal – Annie E. Hanberry.
It was two hours of visiting, eating lunch and talking about the good times they had at the school as elementary school students and as teens, remembering the way they were.
Next week: photos of the second day of the Black History Month celebration.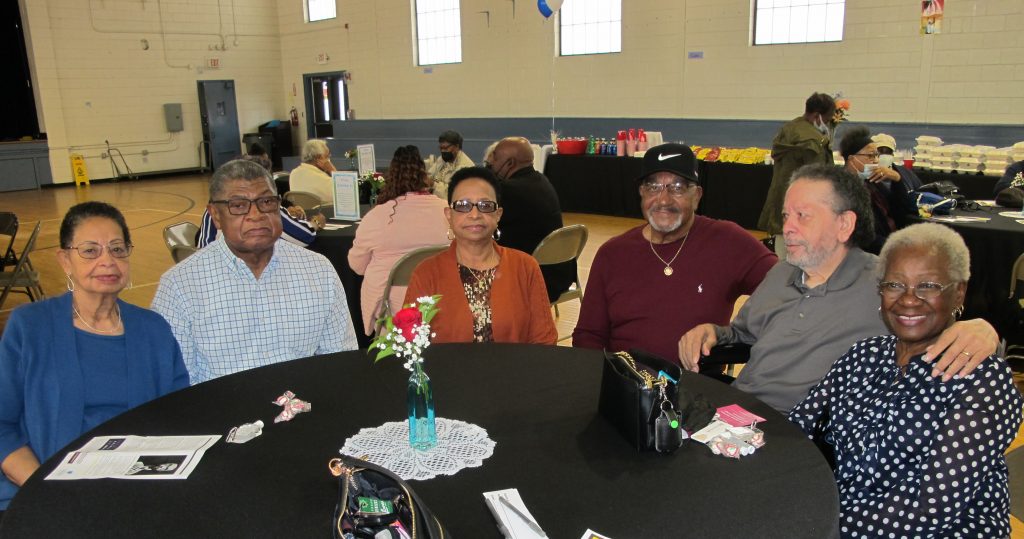 Viola Sanders displays some of her collections of black history memorability.

Nettie Benson, '62 (standing) visits with Naomi Waden who recently turned 100 and 'graduated' when Bethel School only went through grade 9.
Nehemia McRant and Josephine Austin McRant, '68

Former English teacher Esther Ruth Sims and Samuel Henry, '60

Former Town Councilman Larry Griffin, '72 and James Woods, '63
Lily Anderson; '61; Jercelle Anderson, '62; and Joyce Dinkins '64

Crystal Nichols, Manager of the Blythewood Library; Blythewood Planning Commissioner Ja'maal Mosely; and Margaret Kelly, Blythewood Historical Society.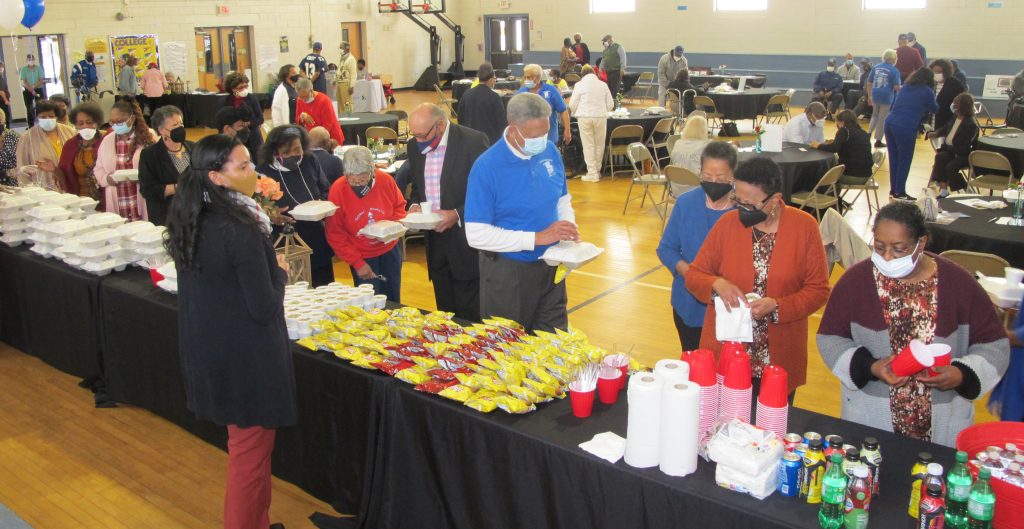 Emcee Doris Coleman, President of the Blythewood Historical Society