WINNSBORO – The obituary in the Winnsboro newspaper told the sweet but tragic story – almost to the word – the way Jimmy Ray Douglas has told it many times.
"It happened in 1953. Jimmy and I were about 10 ten years old. He was in my Cub Scout Troop," Douglas began. "He had this little black dog that he called Blackie, and they went everywhere together. And one day Blackie ran on to the railroad track across the street from where Jimmy lived with his mom and dad, up there in a brick house back behind where Jackie Mincey used to have a store.
Blackie was on the track and a train was coming and Jimmy was trying to save Blackie from getting hit by the train. He saved Blackie, but the train hit Jimmy…killed him. Everybody in town was tore up over it for a long time. Me and Jackie Wilkes and some other kids in our cub scout pack carried Jimmy to his grave."
Jimmy's Obituary, published in the Winnsboro newspaper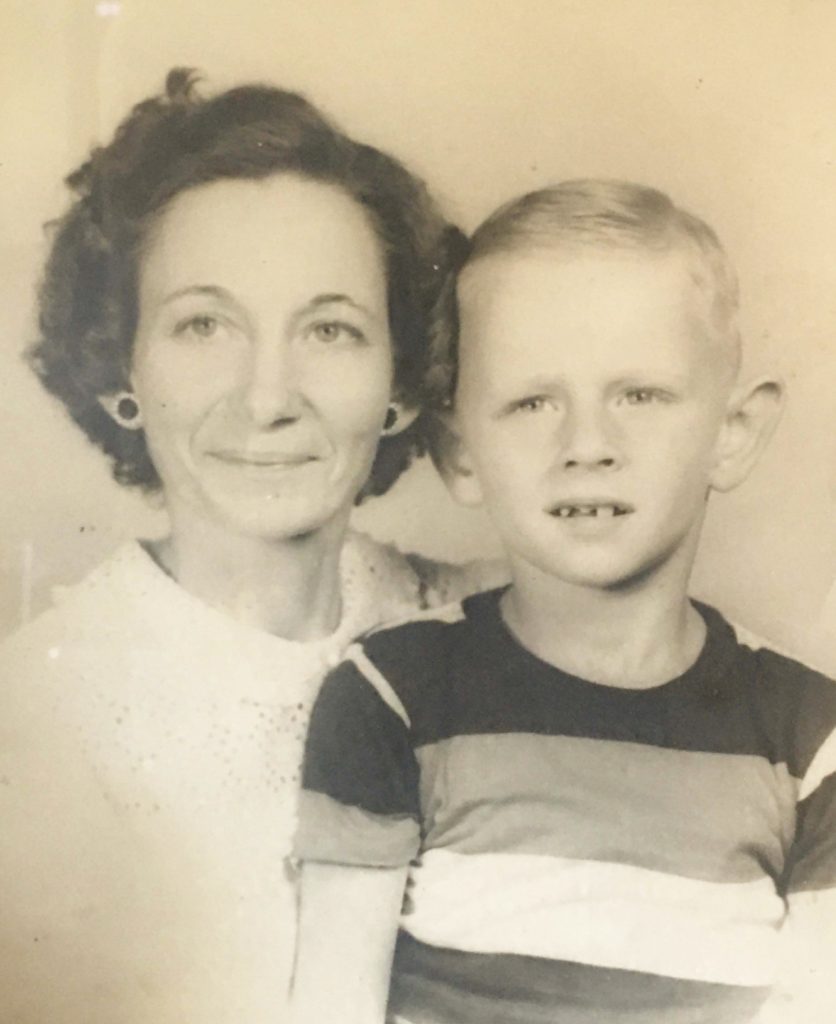 Jimmy Bumgarner, Jr., 10-year-old son of Mr. and Mrs. James H. Bumgarner of Winnsboro, was fatally injured Wednesday afternoon (Sept. 9) about 5:25 o'clock, on the track opposite his home off Chester Highway, when he was struck by Train 32, shortly after it had left the Southern station here.
Jimmy was trying to rescue his puppy from the track when the Diesel engine hit Jimmy, throwing him free, about sixty feet away. He sustained a fatal head injury.
The puppy escaped unhurt.
Dr. J. B. Floyd administered oxygen and rushed him to the Columbia hospital. He was given a blood transfusion but died shortly before midnight without regaining consciousness.
Jimmy was the only child of Mr. and Mrs. Bumgarner. His father operates a service station and café just south of Winnsboro Mills on the Columbia highway.
Funeral services, conducted by Dr. Ralph E. Lattimore, pastor, were held Friday afternoon at the First Baptist Church, and interment was in the Winnsboro cemetery.
Serving as pallbearers were members of Jimmy's Cub Scout troop: Irvin Montgomery, Jimmie Ray Douglas, Buck Ellison, Johnny McLeod, Dub Davis, Jackie Wilkes and Jamie Frazier.
The boy, who was in the fourth grade at Mount Zion Institute and a member of the First Baptist Church, is survived by his parents, his maternal grandmother, Mrs. W. G. Groomes and a number of aunts and uncles.
His tragic death was a shock to a wide circle of classmates, relatives and friends.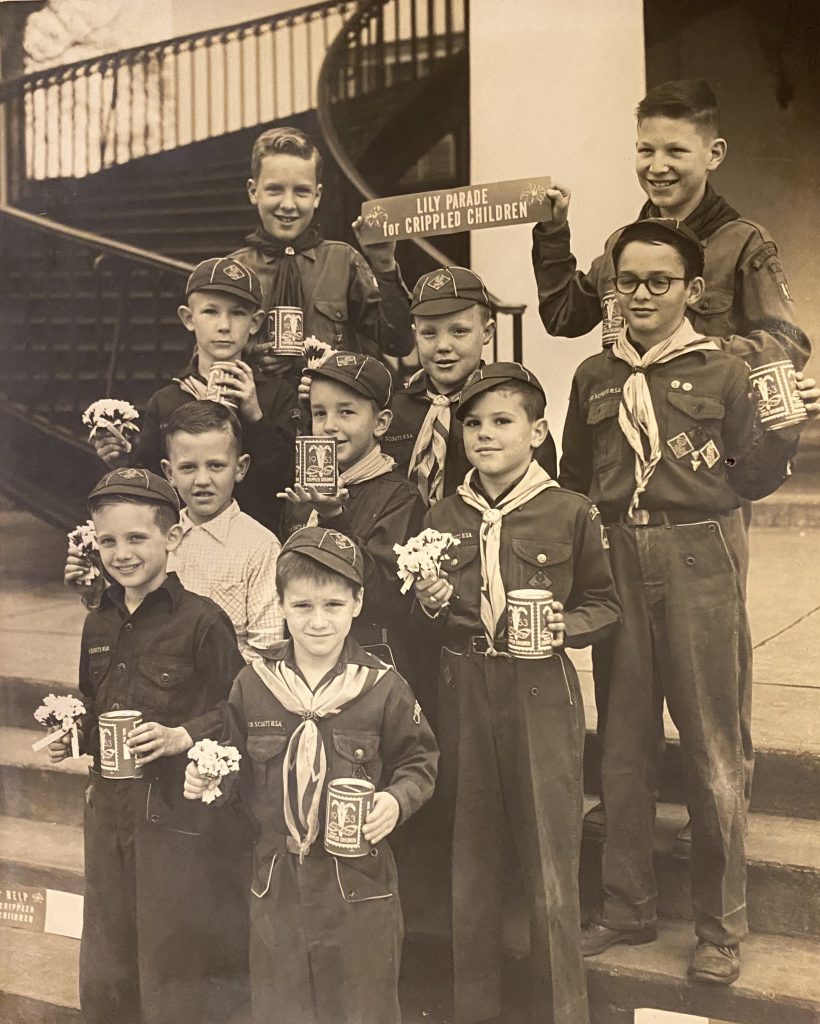 It's a story Winnsboro guitarist Susan Douglass Taylor has remembered since she was a young girl.
Although Jimmy died before she was born, Taylor knows the story well.
She said her dad's family lived four doors up from the Bumgarners. He was in college when the accident happened. But before that, Jimmy was a frequent visitor to the Taylor home.
"Daddy said Jimmy would come to the house, come in the kitchen, get something out of the refrigerator and make himself at home," Taylor said. "He said Jimmy was the kind of neighborhood child that everyone loved.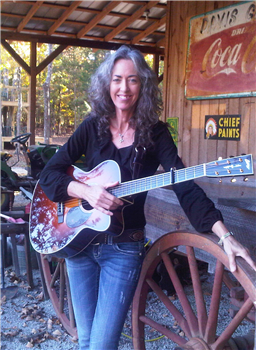 "Jimmy's father ran a little convenience store down in South Winnsboro; his mom, I think, was a homemaker. I vaguely remember his parents," she said. "My dad said the train accident was something the whole town had trouble getting over."
Jimmy was buried in what was then called the Winnsboro Public Cemetery on Garden Street. His mom and dad never had any more children and are buried on either side of their boy.
"It's the kind of story you can never forget, never get out of your mind. It stays with you, always in the background," Taylor said.
"When I became interested in music, in performing, in my late teens, I always planned to write lyrics for that story about Jimmy." said Taylor who has performed in bands for more than 40 years.
"But I never got around to writing it," she said.
Then, last week, just months after retiring from her day job as manager at South State Bank, located on the bypass, Taylor, who has been writing songs for 12 years or so, finally penned the story into sweet, haunting lyrics that touch the heart.
"I started working on it on Tuesday, "Taylor said, "and I finished it by Friday. I've been consumed to get it on paper."
While writing songs is nothing new for Taylor, she said this one is special and she plans to perform it for the first time locally, for the people who know the story.
Taylor, who plays 5-string banjo, guitar and piano, has performed with many different bands over the years. She currently performs with two bands – the No-Name Bluegrass Band and the BunchQuitters a trio that includes her husband, Carey, and that performs mostly country music.
"My father was a fan of the 5-string banjo and he had a passion to learn to play it, but he never really developed his talent for it. He loved music, especially bluegrass," Taylor said.
"When I took an interest in the banjo at the age of 17, my parents started taking me to bluegrass festivals and nurturing that atmosphere for me. They helped expose me to people who could help me learn. So it was through that circle of meeting people that I made good friends with musicians from Columbia and we formed bands and played together. In fact, that's how I met my husband.
"I've been playing in bands ever since," she added.
Taylor said she's looking forward to performing Jimmy's song for folks in her hometown, maybe at a small, local festival such as Rock Around the Clock.
"I'll record it when I have a new collection of songs," she said.
"I think the song speaks for itself and that's what I hope it will do" she said." I want it to tell the story of Jimmy, his family and his dog, Blackie."
---
Little Jimmy
A tribute to Jimmy Bumgarner, Jr., by Susan Douglass Taylor 3-2-2022
Jimmy was a 10-year old, he walked to school each day
And when the final bell would ring, he and his friends would play
The woods between his school and home were full of things to do
They'd run and jump and swing on vines, and Jimmy's dog came, too
Blackie was a spaniel pup, and loved his Jimmy so
And followed close beside him wherever he would go
Everyone knew Jimmy, and called him by his name
They welcomed him as if their own, and Blackie just the same
One afternoon they wandered from the woods where they had played
Train 32 was coming, and the dog got in the way
Jimmy jumped onto the track to save his little pup
The engine hit poor Jimmy and they could not wake him up
The doctor down the street was there to try and save his life
They rushed him to the hospital as fast as they could drive
But just before the midnight hour, sweet Jimmy lost his fight
And left his parents childless that dark September night
Little Jim, a cub scout, was dressed in uniform
Many came to pay respects, for all the town did mourn.
Six cub scouts held the casket, all dressed the same as Jim
The boys were small in stature, but proud to carry him
Some say that little Blackie who could not understand
Was often seen by Jimmy's grave just waiting for his friend
His parents shut his bedroom door, his toys and things to hide
And mourned their Darling Jimmy until the day they died
This song's for little Jimmy, his Mom and Daddy, too
And also little Blackie, 'cause Jimmy sure loved you
God rest your souls in peace now, you've gone to be with Him
Your graves are just inside the gate on either side of Jim.
Many thanks to Beth Bonds, Jackie Wilkes, Bubba Montgomery Jimmy Ray Douglas, Jamie Frazier, Buck Ellison, Pat Grooms Styron, and Johnny McLeod for content and memories.