RIDGEWAY – Jamaal Talford, 38, of Great Falls died of multiple gunshot wounds Friday night, March 18.
Franklin Terrence Durham, 29 called the Fairfield County Sheriff's office a little after 8 p.m., Friday night,  to say he had shot somebody, according to officials.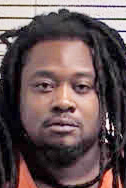 Deputies were dispatched to the 900 block of Old Highway 21 in Ridgeway where Durham came out of the house with his hands up.
The victim was lying in front of the home, according to the report, and was transported to MUSC Fairfield, where he was pronounced dead shortly after arrival.
According to the incident report, Durham told deputies that he and Talford had gotten into an altercation at a location on Sand Dollar Lane earlier in the evening, but that he (Durham) had left and gone back to his home on Old Highway 21.
Shortly thereafter, according to Durham's statement, the victim arrived at Durham's home and began pummeling him. Durham said he then pulled out his gun and shot the 38-year-old man.
Durham was taken to the Fairfield County Detention Center where he was released on a $100,000 surety bond for manslaughter and a $5,000 surety bond for possession of a weapon during a violent crime.
The incident continues to be investigated by the Fairfield County's Sheriff's department and the Fairfield County Coroner.
---
This story was updated March 23, 2022 at 6:42 p.m.