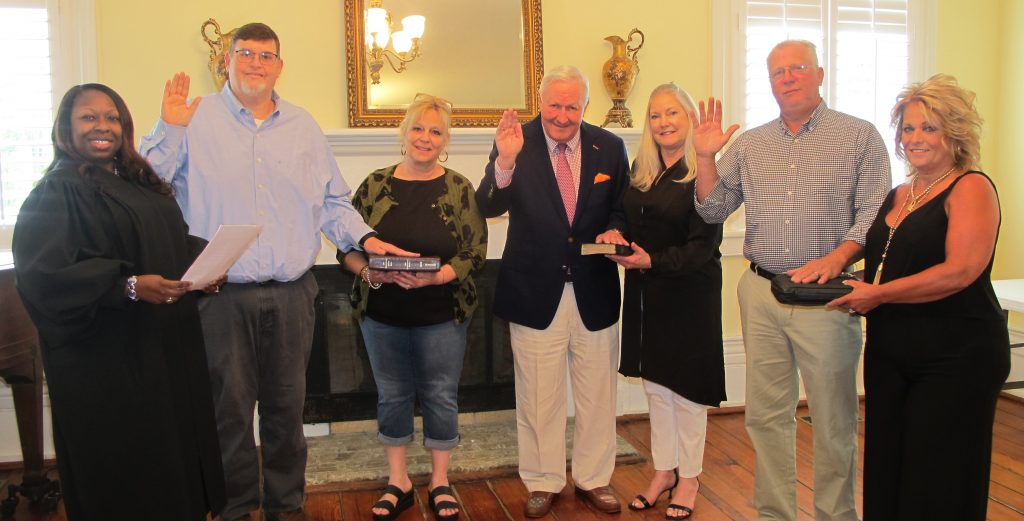 RIDGEWAY – Fairfield County magistrate Katina Capers-Washington swore in two Ridgeway town councilmen and the mayor Monday evening at the Century House in Ridgeway.
From left are Judge Washington, Mayor Heath Cookenorfer and his wife Patti; Town Councilmen Rick Johnson and his wife Tina and Dan Martin and his wife Robbie.
The three will join council for their first meeting of the new term on Thursday, April 14.