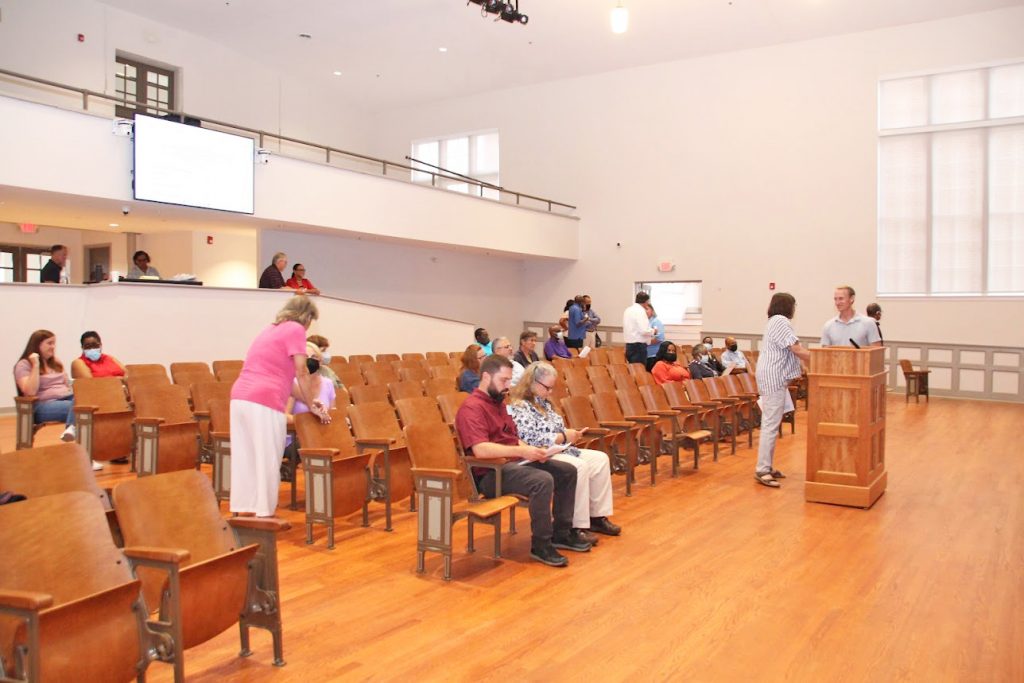 WINNSBORO – Fairfield County Council held its first meeting in the new Fairfield County Government Complex on Monday, June 27.
A reception was held at 5:30 p.m. for a number of dignitaries including the county's state representatives, school board members and other officials. A brief tour of the building was available prior to the 6 p.m. county council meeting in the auditorium.
Some of the county government departments moved into the building April 18, including county administration, procurement, finance, and human resources. The community development department, parks and recreation, 911 call center and the sheriff's offices will move into the facility later this summer.
The address of the complex, located in the repurposed Mt. Zion School, is 350 N. Walnut Street, in Winnsboro.
Deputy Admin. Synithia Williams, Clerk to Council Kim Roberts, Jennifer McGriff, Deputy Dir. of Emergency Management with former Mt. Zion students

Developer Rory Dowlin and Pelham Lyles