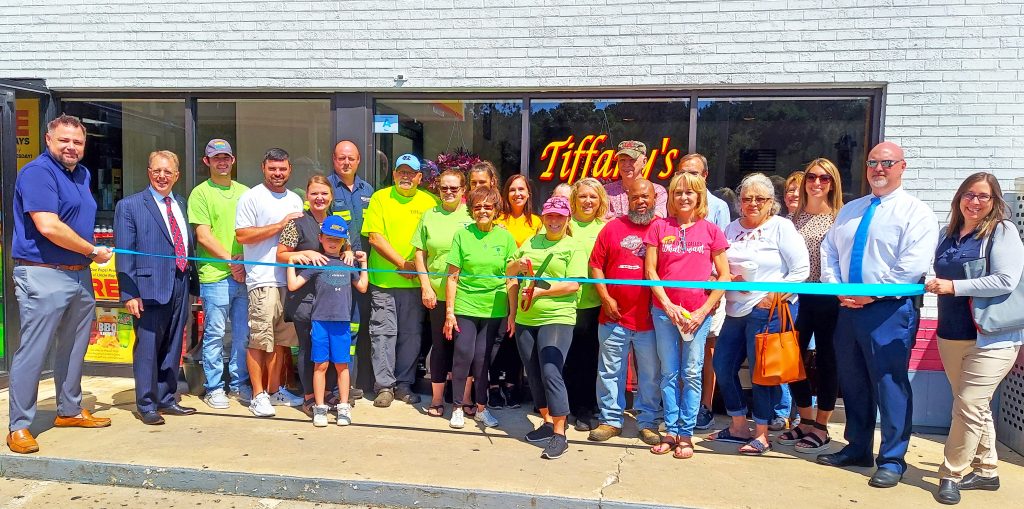 FAIRFIELD COUNTY – Tiffany Craig has made a round trip. She started out in 1998 working at Grand Central restaurant at 11198 St Hwy 200 in Winnsboro. She left to open her own very popular Tiffany's Diner on Chester Avenue in Great Falls. Now, after 24 successful years in her Great Falls location, she is back at Grand Central. She gives credit to the "good Lord" for making it all possible.
Accompanied by an enthusiastic crowd, Fairfield Chamber of Commerce President Gene Stephens hosted a ribbon cutting ceremony for Tiffany's at Grand Central on Monday.
"We're located at Exit 48 on Interstate 77, headed toward Great Falls," Craig said.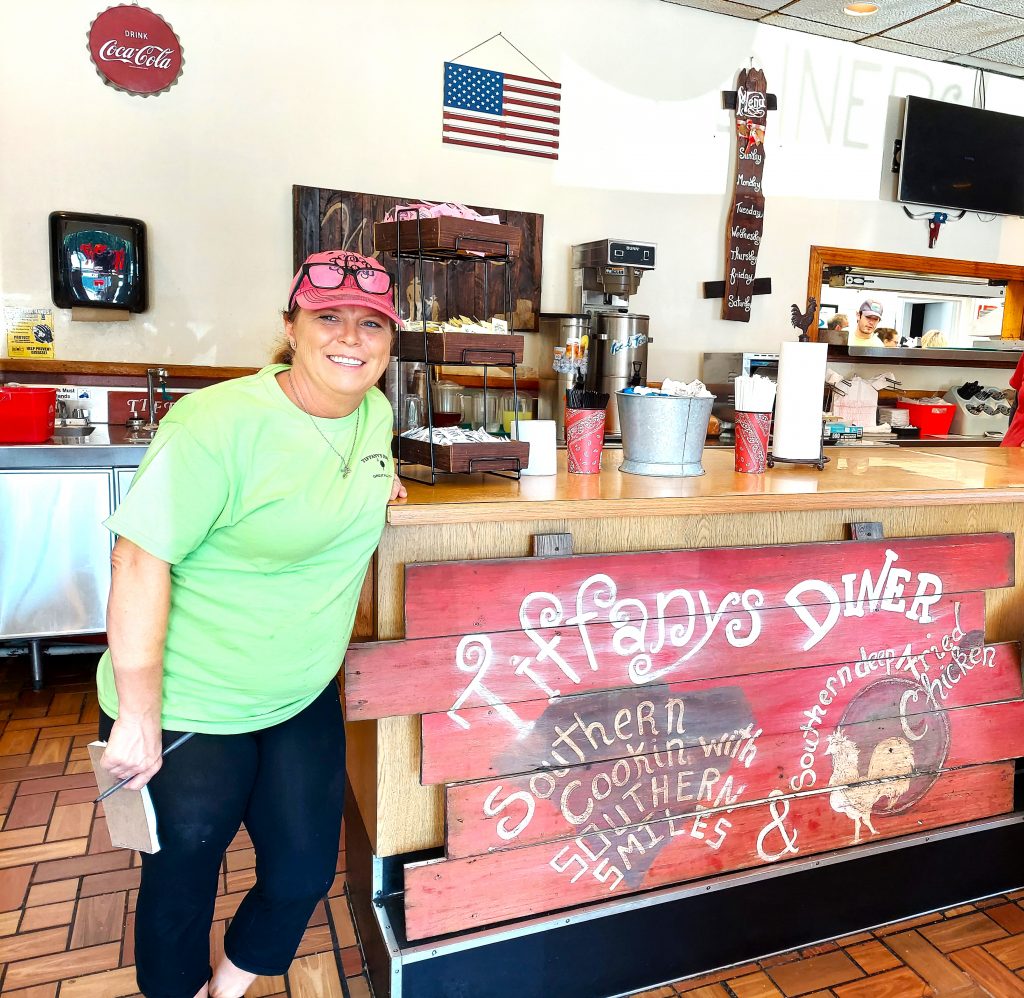 "My goal," said Craig, looking around at the restaurant full of people "is to bring the community together with good food." From the customer camaraderie, it appeared Craig had attained her goal – no one was a stranger.
Born and raised in Great Falls, Craig was recently elected to Great Falls Town Council and she said she is looking forward to "meeting all kinds of people" with her location situated at the truck stop on Interstate 77.
Among the large group on hand to support and welcome were Craig and her staff. Great Falls Mayor, Josh Brantley and his wife, Dusty, and son Carson; Chester County Sheriff Max Dorsey; Senator Mike Fanning; Fairfield County Council Chair Moses Bell and Shelley Price, Great Falls Council Member and Director of the Great Falls Referral & Assistance Service Project (GRASP).
Price praised Crag for "always going above and beyond to support the work of GRASP in our community."
Senator Fanning spoke to the occasion: "the largest winery in the world a few miles from us, the largest megasite in 14 states to the south of us, but building communities starts with small business. Stephanie (my wife) and I have eaten at Tiffany's for years. And Grand Central has been a fixture on the east coast for decades. We are excited to have Tiffany's come back to Grand Central,"
Customers were ready with praise for the home cooked quality of the restaurant's food.
Tiffany's offers an extensive menu for breakfast, lunch and dinner that is served all day for both dine-in and takeout. The menu includes made-from-scratch breakfasts, all kinds of sandwiches from fried bologna to a Grand Trucker Special, wings and plates. There's a kids' menu and a senior coffee or tea for just $1.
The restaurant is located at 1193 SC Hwy 200 and is open Mon. – Sat. from 5 a.m. – 11 p.m. and Sundays from 8 a.m. – 4 p.m.
For more information, call 803-482-4440.