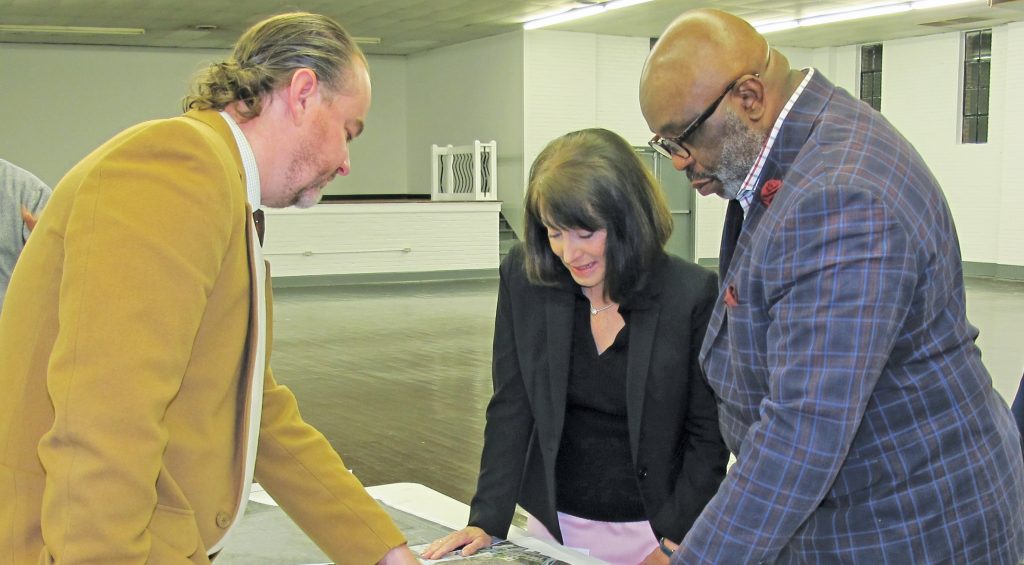 WINNSBORO – A 22-acre private "Teacher Village" housing development slated to be built behind Fairfield Central High School could have much its county property taxes waived for up to 30 years, if council passes the Special Source Revenue Credit proposed by Chairman Moses Bell.
On Monday night, the council members approved first reading of the deal, though no discussion was allowed and the details of the ordinance were not revealed to the public.
Council members voted 5-2, with Councilmen Doug Pauley and Clarence Gilbert opposing. Two more readings are required before the ordinance becomes official.
If finalized, the deal could grant sweeping tax breaks for the proposed Teacher's Village which will be owned by the Fairfield County School District Education Foundation, a non-profit the school district created to facilitate construction of the Teacher Village.
Council members did not discuss the deal Monday night. Council Chairman Moses Bell frequently announces on first readings that discussion is not allowed.
Councilman Doug Pauley thought council discussions during first reading on this ordinance would be appropriate.
"Is there any kind of statutory law that prohibits discussion at first reading?" Pauley asked.
Bell said the council traditionally approves first reading in title only, without deliberation.
"We are going by standard practice of this council for as long as I've been on council," Bell said. "It's always been, when we have first reading, it is by title only and no discussion."
Bell said he'd be willing to discuss allowing discussion during future first readings of ordinances.
Ordinance 797 authorizes a Special Source Revenue Credit Agreement (contract) between Fairfield County and the Foundation to enable the county to waive property taxes for the Teacher Village. The property would receive the benefits of a multi-county industrial or business park designation.
SSRC's are usually issued in conjunction with Fee-In-Lieu-of agreements to give tax relieve to the very high 10-1/2% state assessment on industrial property. The Teacher Village is not an industry and might only be assessed at 4% or 5%, not 10.5%.
At least one speaker and Pauley questioned why the county would be extending tax relief to a private housing development since the county is cutting back on its services and is so short on funds that it is cutting funding to all county departments by 10 percent, And there are other cutbacks as well.
Pauley noted the county has already earmarked $2.2 million in Dominion settlement money to build the Teacher Village. The school district donated the land.
"It's wrong," Pauley said, "to award more money to such a contentious project considering the county recently ordered departments to cut their budgets by 10 percent.
"We are electing to forgive taxes for the Teacher village when $2.2 million of taxpayer money was supposed to fund this project," he continued. "We all want teachers in Fairfield County, but we also have to take care of citizens and employees."
Randy Bright, a Ridgeway resident, voiced several concerns and objections. A lack of transparency stood chief among them.
"Are we putting plans in place or are we information from citizens about this teacher village," he asked. "I have not read anywhere that the Town of Winnsboro has approved a site plan for the Teacher Village. If they have not, how can we go forward with this?"
Bright also questioned why the Teacher Village needs special revenue tax credits in the first place.
"The land was free from the school district, and the building is being paid for by Dominion," he said.
"This ordinance needs to be tabled. I'm against willy-nilly plans to give them more money than they need."
If the deal is approved, the Foundation would be exempt from paying property taxes on this property and the move would set the project up for a fee in lieu of taxes as well.
After Gorelick Brothers withdrew as lead developer in 2019, the Teacher Village lingered in limbo until March of this year, when the Foundation announced the groundbreaking of the project.
Teacher Village supporters think affordable housing is vital in luring and retaining quality teachers.
Opponents, however, have raised concerns about the cost, an apparent lack of demand and whether teacher housing will actually translate into improved student achievement.
Despite a reported $25,000 in total annual per pupil revenue in the Fairfield County School District, less than half of students met or exceeded state benchmarks, according to 2021 school report card data.