WINNSBORO – Fairfield County Detention Center (FCDC) Captain Harriet Squirewell has been named as the new director of the Center.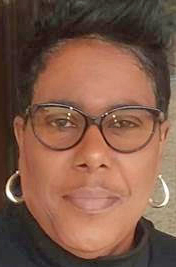 Squirewell had been serving as the interim director following the sudden and controversial departure of former Director Teresa Lawson on July 14. Lawson submitted her resignation letter to County Administrator Malik Whitaker after it was revealed by Councilman Clarence Gilbert at the previous council meeting that Whitaker was planning to hire a deputy director for the Center at a cost of $90,000 without consulting Lawson.
"I didn't need a deputy director. I already have a captain. That $90,000 could be better spent to provide more officers and an increase in salary for the ones we have," Lawson wrote to Whitaker. "We are under staffed, overworked, in danger, and need some relief. This is a very dangerous job without adequate staffing."
Lawson said in her resignation letter that the current administration has been ineffective, unprofessional, uncaring and unreachable.
Lawson worked for the county for almost 40 years and served as detention center director for about the last 10 years.
Two days after Lawson's resignation, 15 of the 18 corrections officers at the detention center submitted a petition calling on Whitaker to reinstate Lawson, to provide adequate staffing at the detention center and to increase officers' pay which had been cut by 10 percent this budget year.
Two Detention Center officers also addressed council at the following regular meeting. They, too, pleaded for Lawson's reinstatement as well as adequate pay and additional staffing to relieve the Center's understaffed facility.
According to sources at the Detention Center, Whitaker responded by hiring Fairfield County Sheriff's Deputy Christopher Culp as the Director of the Detention Center. But on Sept. 12, the day Culp was scheduled to report to work, Detention Center employees say Whitaker was notified by employees that Culp didn't show up for work.
Gilbert announced at the September county council meeting that he was told Culp decided not to take the job.
Culp had previously served the Town of Ridgeway as police chief, but left after the Town defunded the police department, according to Ridgeway Mayor Heath Cookendorfer.
Captain Squirewell has worked with the Fairfield County Detention Center for over 17 years and has been a Captain at the Detention Center for 4.5 years.
Captain Squirewell has held the ranks of Corporal, Sergeant, and Lieutenant, obtained Class 2 Officer certification and has successfully completed the South Carolina Criminal Justice Academy's Jail Management Training course.
As the Detention Center Director, Ms. Squirewell will be responsible for the overall management of the Fairfield County Detention Center staff and services.