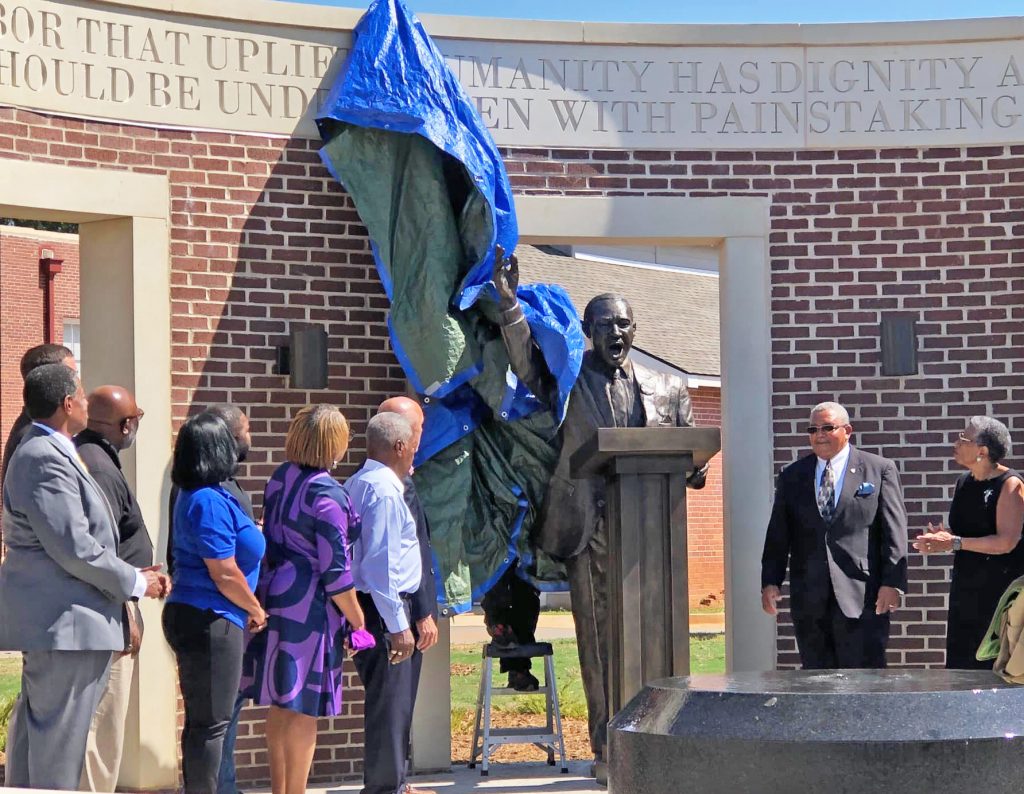 WINNSBORO – Fairfield County Council held a ribbon cutting at the County's new Martin Luther King, Jr. Memorial Plaza on Aug. 31 located on the grounds of the new Fairfield County Government Complex. The plaza features a fountain and bronze sculpture by artist Stann Watts of Atlas Bronze Casting.
Speakers for the event were Fairfield County Council Chairman Moses Bell, Councilwoman Shirley Greene, Mayor John McMeekin and Brenda Murphy with the NAACP.
Of the $1 million from the Dominion Settlement, a little under $500,000 was spent for design and construction of the Martin Luther King Jr. Memorial Plaza and the remainder on cultural center upgrades to the teacherage building next to the County Government building.
The fountain in the plaza is made of mesabi black granite. The County's new plaza, located at 250 Walnut Street, was inspired by the one in Orangeburg.
A reception was held immediately following the ribbon cutting.