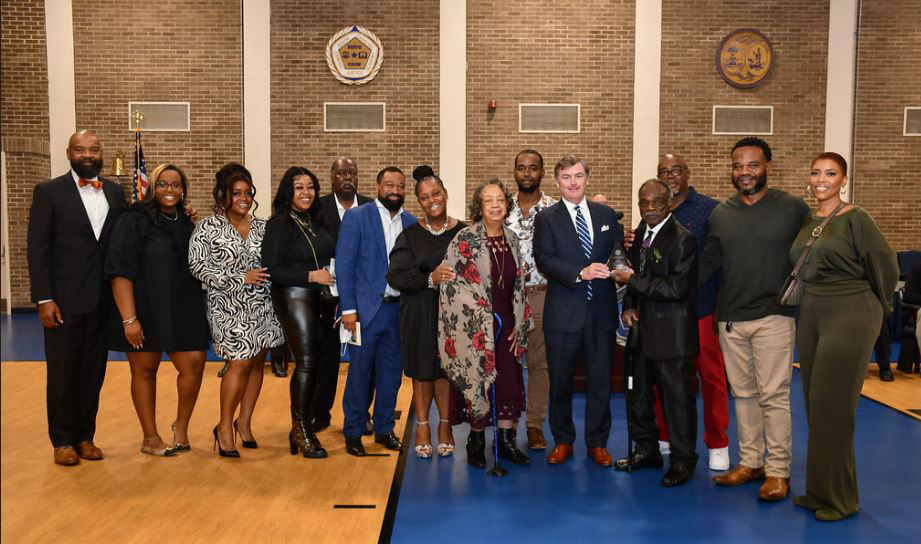 FAIRFIELD COUNTY – For all that he has done to make the South Carolina Department of Corrections a better agency, and the Fairfield County Detention Center a better local jail, Ed M. McCrory has demonstrated meritorious service and has earned the honor of being inducted into the South Carolina Law Enforcement Officers Hall of Fame.
A resident of Winnsboro, McCrory grew up in a household that valued and expected hard work, a commitment he has demonstrated his entire life.
Graduating high school in 1961, Ed joined the US Army that same year. He was stationed in Germany and later in Yugoslavia. Receiving an honorable discharge in 1964, he returned home to begin the next chapter.
On Sept. 10, 1964, Ed married Jean Armstrong. During their fifty-eight years as a couple, Ed and Jean reared three children (Eric J. McCrory, Greta Suzanne Carter, and Arden MacArthur McCrory) and now enjoy eleven grandchildren.
To earn a living and support his family, Ed initially went to work for Uniroyal, then for International Paper Company. Then he began the first of his own business ventures, cutting and hauling pulpwood.
In 1971, Ed signed on as a Laundry Supervisor at SCDC's Manning Correctional Institution where he found himself daily inside an extremely hot and humid building working alongside the scores of inmates who were expected to meet production demands.
Realizing that education was the key to advancement, Ed enrolled at Palmer Junior College, the first of several institutions where he would go to school at night after working all day. In 1973, he received an Associate of Science in Criminal Justice and Police/Correctional Administration. He soon became a Classification Caseworker at Central Correctional Institution. Next he enrolled at the University of South Carolina, where he obtained a Bachelor of Arts in Psychology in 1975, and was promoted to Classification Supervisor at Kirkland Correctional Institution, a brand new prison.
In 1986 he became Deputy Warden at Central Correctional Institution, then Warden of Walden Correctional Institution in I989 and remained in that role until his retirement from SCDC in 2001. Walden was an old facility with some of its buildings in various stages of decline. Operationally, Walden presented a challenge because most of the inmate population was used as work crews for various Agency details instead of being available to perform the maintenance so badly needed in-house. Despite those limitations, Ed upgraded Walden and guided the institution through the process of becoming nationally accredited by the American Correctional Association for the very first time.
He was named SCDC Manager of the Year for 1992. Never satisfied to rest on his laurels or become complacent, in the midst of all this Ed obtained a Master of Arts in Management from Webster University in 1994, enabling him to become an Adjunct Professor/ Instructor in Management and Criminology for Claflin University at its Savannah River Site campus from 1997.
Ed retired from SCDC in 2001. It seemed he would slow down to relax, especially after having moonlighted throughout most of his career, providing security after hours for a large farming operation and keeping his logging business going and teaching. Yet in 2002 he was asked by the Fairfield County Council to take on the role of Consultant at the local Detention Center.
Ed may have left the field of corrections and detention once and for all, but he was not yet ready to quit working. In 2013 he formed Ed McCrory Logistics, his own company with trucks dedicated to logging, hauling freight of all kinds, and moving clay and bricks. He exemplifies the highest ideals of initiative and the American work ethic. He has also found time to be active at Calvary Chapel United Methodist Church and to serve his community, first as a Fairfield County Airport Commissioner and currently as a Commissioner on the Mid-County Water Board.
His wife, Jean, has been trying to rein him in or, as she describes it, put her foot on his brakes, though that might be a daunting task.