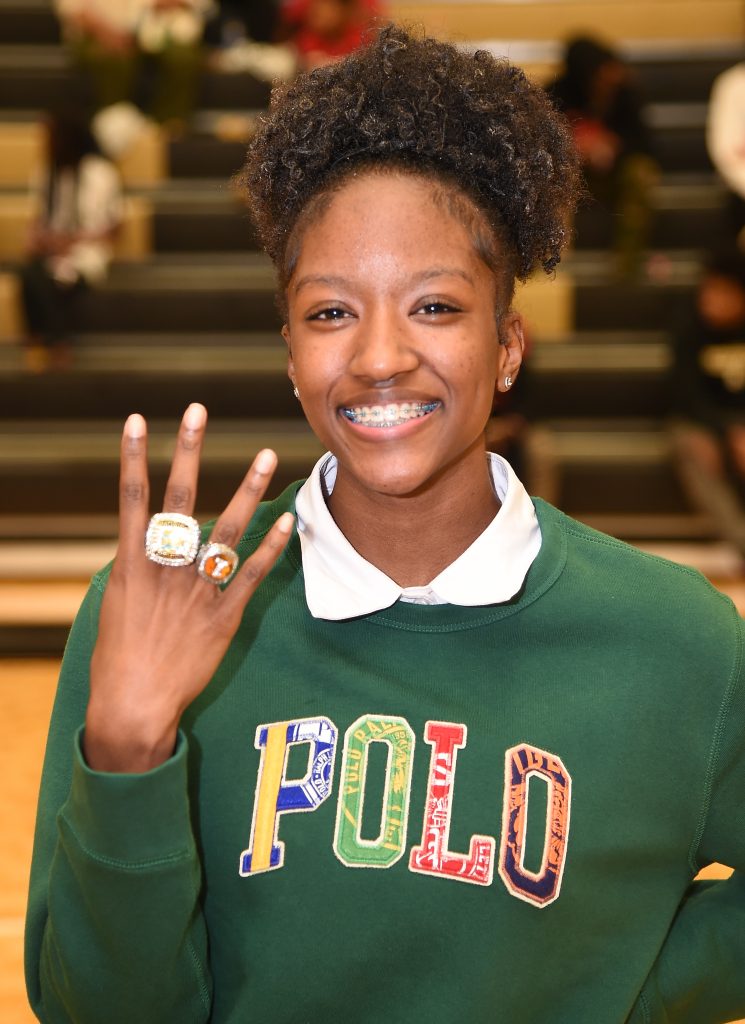 WINNSBORO – At halftime of Friday's boys basketball game against Chester, Fairfield Central presented Sharmelle Holmes with her Track and Field 3A 100m State Championship Ring.
Holmes, then a sophomore, took gold in the 100m dash with a time of 11.81 last May. She also took silver in long jump in the 2022 State Championship meet.
Holmes designed her ring.