COLUMBIA – Dr. Baron Davis has stepped down as superintendent of Richland School District Two, the second of two high-ranking departures in the district in a month.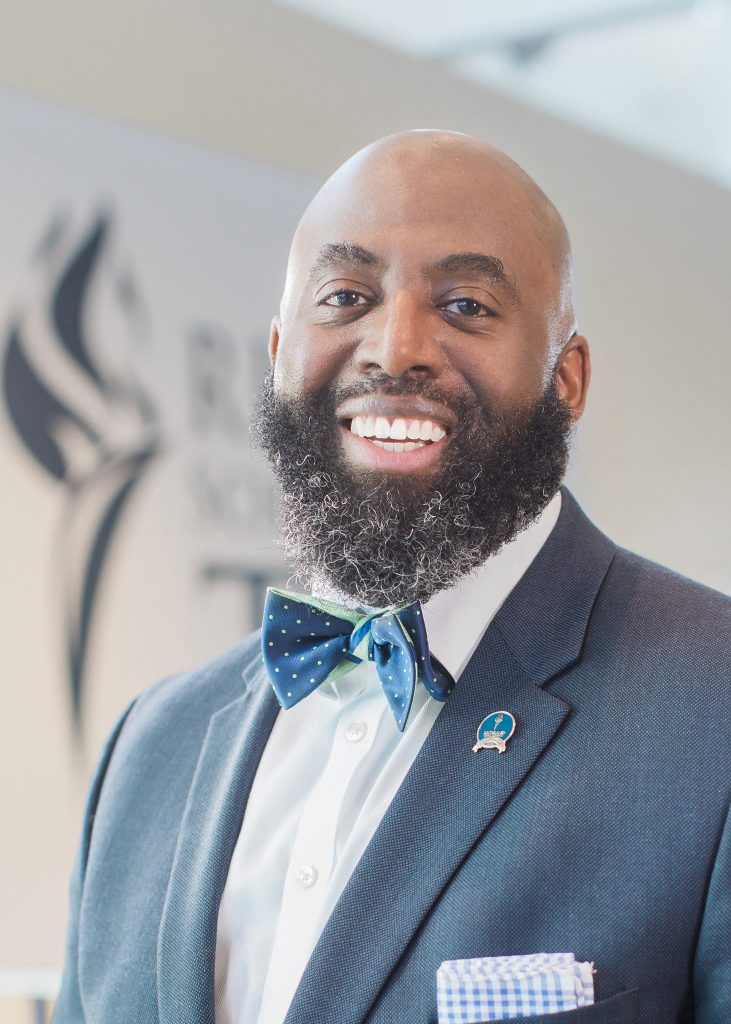 No official reason was stated for Davis' departure. He had held the district's top post since 2017.
On Tuesday night, after a nearly six-hour executive session, school board trustees voted unanimously to "mutually agree to separate their contractual relationship, and that the Board accept Dr. Davis's resignation."
The resignation was effective January 17, the date of the board meeting. The motion also authorized board chair Lindsay Agostini to execute a separate agreement with Dr. Davis, which was reviewed in Executive Session.
Details of that agreement were not available at press time.
An agenda for the meeting listed the purpose of the executive session as for the "receipt of legal advice regarding superintendent contract." A vote on executive session items followed, according to the agenda.
Since the Jan. 5 meeting, at which the superintendent's contract first appeared on the agenda for discussion during executive session, rumors have circulated across social media that the board might vote to dismiss Davis.
One media outlet based a story on a comment that former board member James Manning posted on his Facebook page.
"Don't let the board make decisions in a vacuum," Manning posted on Jan. 4, the day before the first special meeting at which Davis' contract was discussed. "Show up to ensure they have to look you in the face when making decisions. There is a good chance they will fire the superintendent at this meeting … they want a weak leader who will do their bidding. Not be a true leader."
Davis's resignation comes after the state Inspector General's Office released a report critical of the former Richland Two school board for its political environment, dysfunction, and chaos.
Davis's departure also comes on the heels of an announcement by the District's Chief Financial Officer Shelley Allen, that she is resigning effective Jan. 27.
One media story appeared to tie Allen's resignation to the board's Jan. 5, 2023 special called board meeting. The story stated, "Last week, the board called a special meeting to discuss the Inspector General's report and Davis' contract … Allen's letter was dated Jan. 6, a day after this meeting."
But Agostini said in an interview with The Voice following the Jan. 17 meeting, that on Dec. 19, 2022, Davis told her (Agostini) that Allen was resigning.
"He asked me to keep it confidential. But just hours after our conversation, I received a text from a member of the community saying, 'Hey, Shelley [Allen], the girl from accounting, is resigning.'
"I texted Dr. Davis that the public already knew. He texted back, 'Ok. We won't share anything from our end.'
"Any implication that Ms. Allen was leaving because we were having discussions about Dr. Davis' contract is just inaccurate," Agostini said.
"No discussion had been initiated about Dr. Davis' contract before Dec. 19 when he informed me that Ms. Allen was resigning. I didn't even speak to our attorney about the contract until Dec. 20, when I asked if she would address the board about the superintendent's contract."
In her resignation letter, Allen stated the district continues to be "filled with chaos and dysfunction." She blamed local and state leaders for that chaos and dysfunction.
"It is very disheartening and quite frankly demoralizing to all district employees when this mentality is so prevalent in our community," the letter states.
"I have optimistically hoped that the outcome of the Inspector General's report would provide some justification for making some changes that are needed in this district," the letter continues. "But the focus continues to be misdirected."
Allen made clear in her letter her support for Davis, praising his leadership.
"I have been fortunate to work with you," Allen, said, referring to Davis in her letter, "in a capacity that has allowed me to witness your passion, your humility, your vision and your deep desire to provide the best education for every student."
The Richland Two Black Parents Association responded to Allen's letter with the following Facebook post:
"Is Ms. Allen referring to the current board or the old [previous] board? …she worked at the district the last four years and was there when the Governor launched the investigation by the Inspector General …so did these revelations become clear to her right after the November elections?"
Voters opted for four newcomers for the board last November, ousting the former chair who was the only incumbent seeking re-election.
Agostini has marked Davis down on his annual evaluations, citing concerns over his demeanor and excessive travel to out-of-town conferences, among other issues.
In 2020, Agostini and Davis clashed over a board policy the former superintendent proposed – and the prior board majority approved – that required the full board to approve an individual trustee's request for records.
The policy contradicts a S.C. Attorney General's opinion that says elected officials have a right to review district records.
The board has called a special meeting Thursday, Jan. 19, at 5:30 p.m. to discuss employment regarding an acting/interim superintendent for Richland Two.
---
This story was updated on Jan. 18, 2023 at 5:05 p.m.