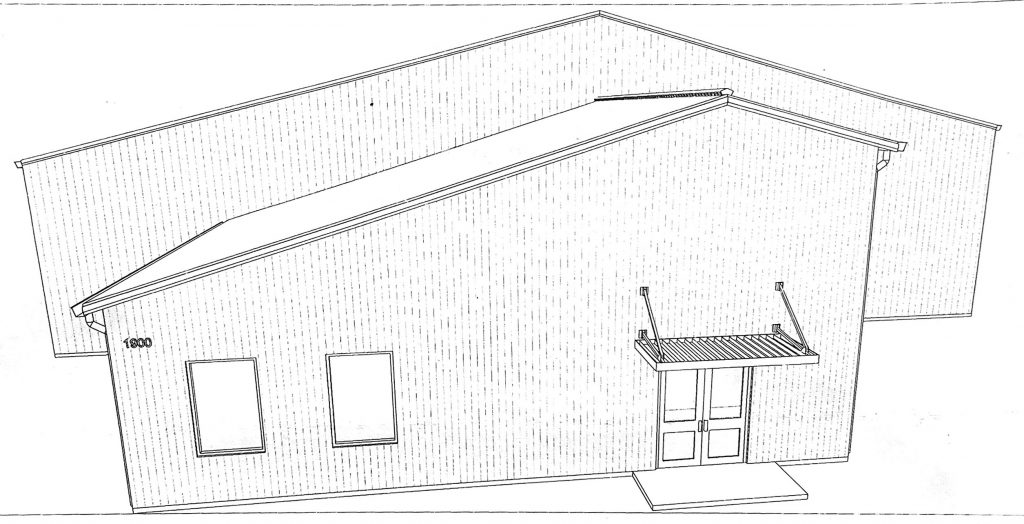 RIDGEWAY – The new recreation center is under construction on Hwy 21 outside of Ridgeway. But it is not the one promised by former Council Chair Moses Bell during his two-year tenure as chairman of Fairfield County Council.
He said it would be a state-of-the-art recreation facility featuring a large 6-goal basketball court, a library, Sheriff's bay, computer room, meeting room, an exercise room, library and a kitchen that would accommodate 250 people – all this under a metal roof. Outside, there would be a regulation soccer field and walking trail, children's playground and picnic shelter.
The November 2022 election did not return Bell to office. He received only 33 percent of the vote in a three-way contest with former Councilman Dan Ruff who took 48 percent of the vote and Kenny Roberts who took 20 percent.
"The details and plans for the recreation center were kept secret from Councilman Pauley and myself from the beginning," Councilman Clarence Gilbert said. "Council had no say in selecting the construction company or signing the construction contract. There was no opportunity for public input. Ridgeway folks never got the chance to tell us what they wanted or where they wanted it. I didn't even see the plans until Tuesday. We didn't know what was in it until recently. Now we realize that it is smaller and offers much less than was promised."
The building is going up, consuming $2.5 million of the $99 million Dominion Energy settlement with the county over the failure of South Carolina Electric and Gas to complete two nuclear units at the VC Summer nuclear plant in Jenkinsville.
According to information gained through interviews with those who have knowledge of the rec center plans and documents obtained by The Voice through a Freedom of Information request, the rec center, which was over budget, had to be cut by about $700,000. With that, the building is 3,000 square feet smaller than the approximately 10,000 + square feet promised. About 2,000 of the cut to square footage came out of the gym which will now have a concrete floor instead of a wood floor and only two basketball goals. With no space for bleachers on either side of the court, a smaller set of bleachers will sit at one end of the gym behind the goal.
In addition to downsizing of the gym, the $2.5 million steel facility has shed its dedicated computer room as well as its computers in lieu of a 10 x 20 multipurpose room. There are two restrooms, storage, a small kitchen, but no appliances; no sheriff's bay, library, picnic shelter or children's playground; no sprinklers in the building or security cameras or equipment. The roof will now be a shingled roof, not a metal roof.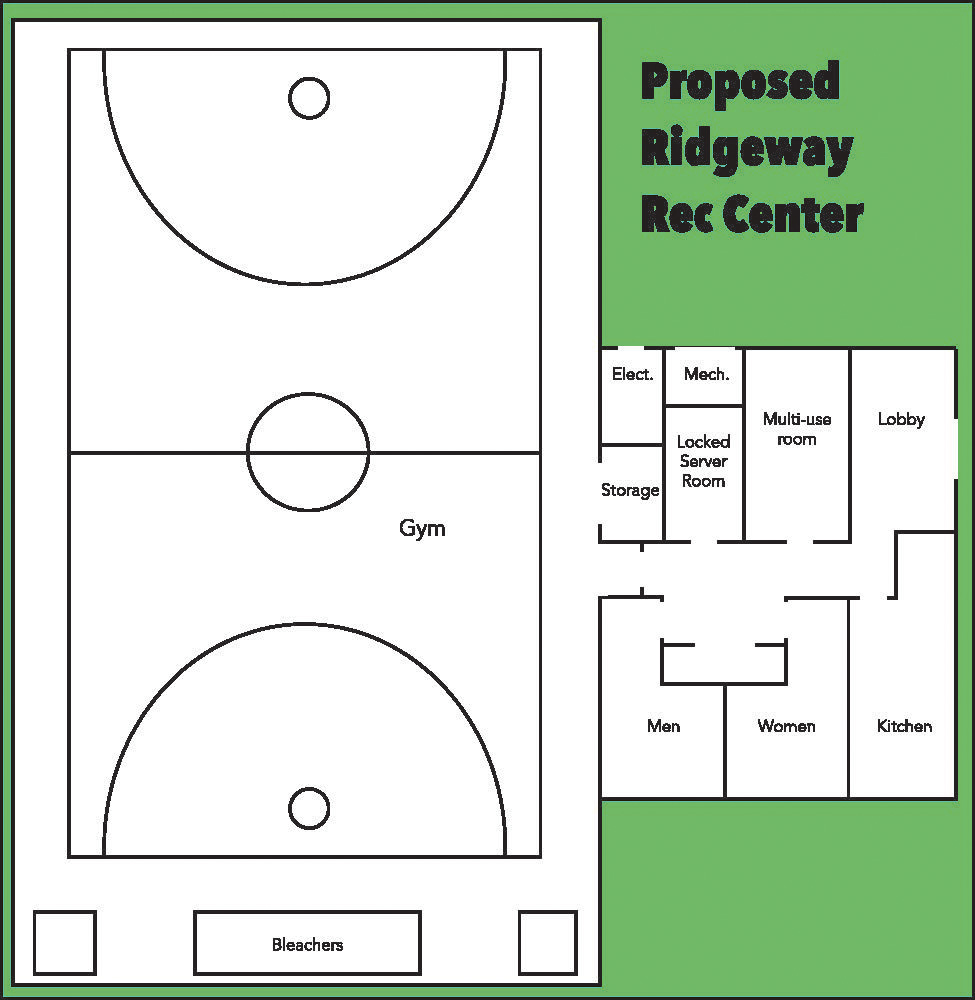 According to construction plans, the regulation size soccer field has become a smaller 240 foot x 135 foot general sports field.
Bell had said the center would not be costly to operate, since it would be staffed by volunteers.
"It would not be possible or legally prudent to try to run a facility like this with volunteer staff," new Ridgeway representative to council, Dan Ruff, said. "Like all other companies and governments right now, Fairfield County is having a hard time attracting paid staff. How are we going to come up with year-round, fulltime, qualified volunteers to staff the center?"
This and other information was not made known to the public nor to all council members, Gilbert said.
Councilwoman Shirley Greene told The Voice that she had seen the plans early on.
In the waning days of his leadership, Bell and his administration pushed through a construction contract with the low bid contractor, Steve Clifton, Inc. – a contract that some council members never saw (until last month) or voted on. The 4-1/2 acre rec site was clear cut shortly before the November election. Bell held a ribbon cutting last fall that some of the council members were not informed about. The concrete foundation is expected to be poured this week or next.
Before he left office, Bell sought private and state money to help flesh out the funding needs of the center. Luck Mining Company is said to have donated $30,000 toward computers and gravel for the parking lot. Senator Mike Fanning brought $35,000 in state earmark money to go toward purchasing the kitchen appliances as well as some fitness and pickle ball equipment. But Councilman Clarence Gilbert said the county will still have to come up with hundreds of thousands of additional funding for staffing, maintenance, utilities, gym equipment and other furnishings.
One county official estimated the cost to furnish the building could run as much as $400,000. Installation of wood on the gym floor could add up to $75,000 – $100,000. Staffing and maintenance for the building and grounds could run as much as $250,000 or more annually, the official offered.
"For $2.5 million we will pretty much have a shell steel building with a shingle roof," Councilman Clarence Gilbert said. "And it won't even be in the town or in walking distance. It's down Highway 21, next to the county's recycle center."
County employees would not go on the record when talking to The Voice about the facility.
"Our citizens need to know that what they are getting and not getting in the Ridgeway rec center has nothing to do with the incoming council," Gilbert said. "What was promised in this rec center would cost much more than the $2.5 settlement money can provide. Now the county has to come up with money it doesn't have to make the center whole."