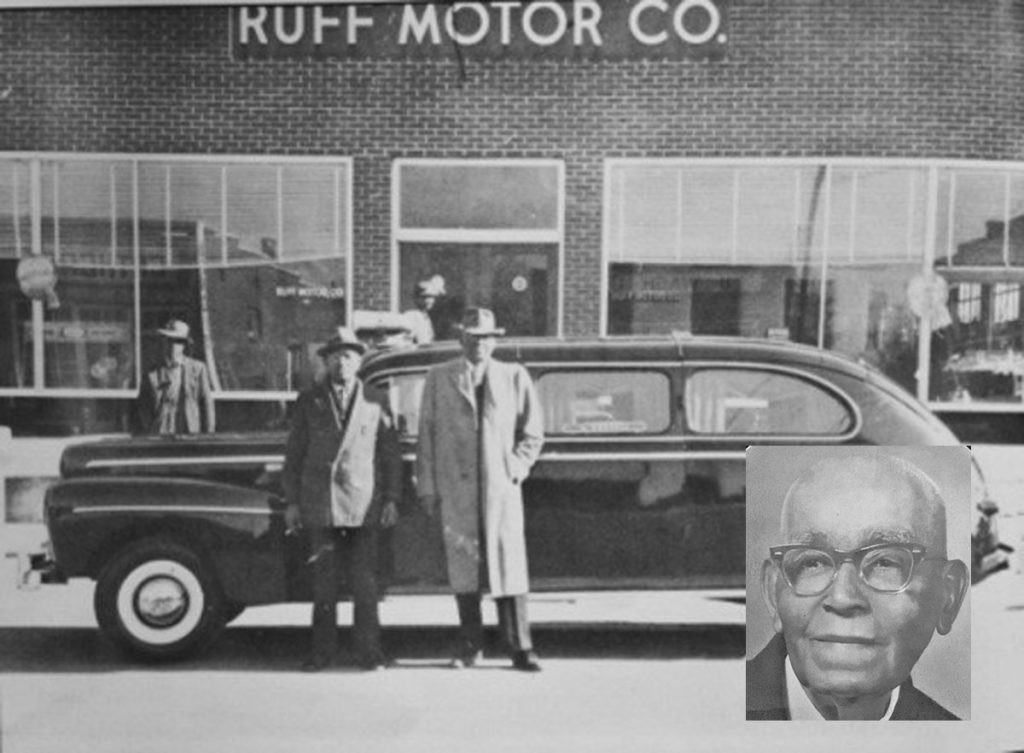 WINNSBORO – Alexander Russell was a hugely successful businessman and the first African-American funeral director and mortician in Winnsboro.
One of 10 children, Russell was born in 1885 and died in 1968. Throughout his adult life, he devoted his service, his finances and made other contributions to the betterment of Fairfield County.
Russell and his wife Jessie adopted one child, a girl named Elizabeth.
The family was well-liked, highly respected and they were known for promoting and supporting educational, religious and civic affairs to improve the health and welfare concerns of citizens of Fairfield County.
Russell owned a number of businesses besides the funeral home. He owned a restaurant, a fish market, an ice cream shop, a pool room, a blacksmith shop and a barber shop. The family also owned lots of land and established the first decent and affordable housing for low-income families in Fairfield County. The family also provided housing for Winnsboro's first black physician off Highway 321 and Old Pump House Road.
With so many successful businesses, the Russells were well off financially, and used their money generously to improve the county for its residents.
During the completion of the Fairfield Memorial Hospital, during the late 50s and early 60's, Russell donated thousands of dollars to fully equip several rooms of the hospital. He also paid for three large new x-ray machines to aid medical technicians.
Russell gave significant contributions to churches, schools, colleges and several fraternal organizations. He bought the band instruments and uniforms for many band members of Fairfield County Training and McCrory Liston High Schools.
He frequently sponsored celebrations for all employees and citizens to enjoy. All of his businesses were located right in the downtown business district of Winnsboro. Many people joyously benefited from Russell's success in business.
During special holidays, Russel freely gave lots of farm grown vegetables, fruits and fresh meats to family, friends and those who needed food.
Russell attended elementary and high school in Fairfield County. He continued his education at Johnson C. Smith University in Charlotte, NC., and attended mortuary school at Gupton Jones College of Obituary Science.
Russell was an active member of Calvary Presbyterian Church, USA, and supported it spiritually and financially. The church is located on S. Vanderhorts Street in Winnsboro.
Russell was not a biased man. He would help anyone regardless of race, creed or color. His compassionate, kind-hearted, loving and humble spirit reached out to people all over the county and state. He was ready to serve his fellow man.
Alexander Russell was a strong, remarkable man who made a long lasting impact on his Fairfield community and human kind.