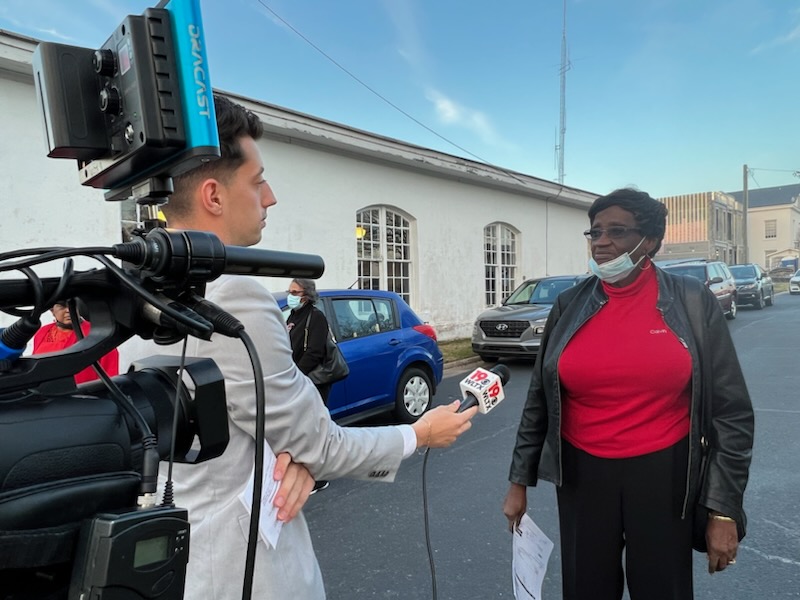 WINNSBORO — Prior to the Winnsboro Town Council meeting Monday night, the camera was rolling as 20 or so Winnsboro water customers expressed to WLTX-TV their frustration over longtime utility billing issues.
A few minutes later, they moved indoors where they addressed council about their gas, water, and electricity bills – some as high as $1,300 – and erratic billing cycles and billing delays.
"I can't control my finances if the billing is here, there and everywhere," James Lawhorn told council. "I have health issues that are taking a toll on me. I can't pay the bills because the billing cycle is so out of control. Put me on a 30-day cycle so I know what's going on," he said.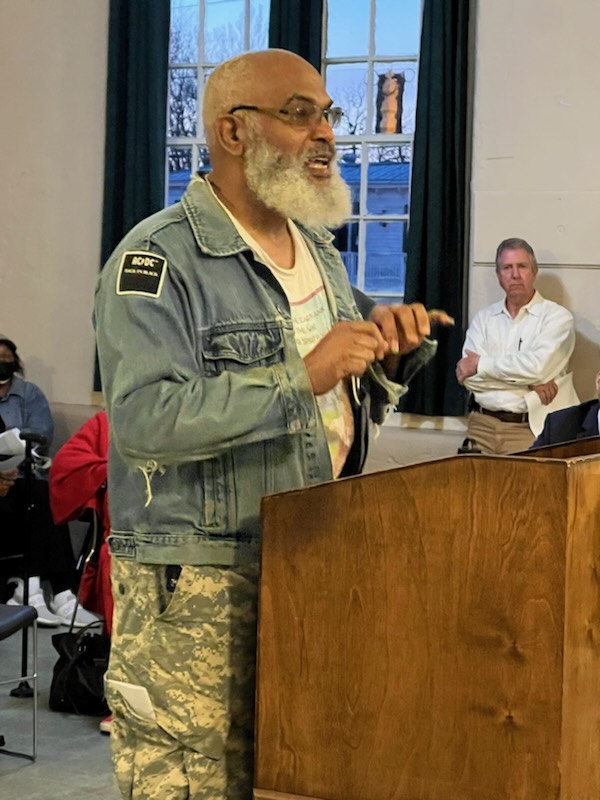 Betty Crouch said she received a bill for 15 days of service that was about the same as the previous bill she received for almost three months of service.
"We are fed up with high bills," Gail Floyd said, holding up her bill.
"We've been in a situation that's not been efficient or accurate," Town Manager Jason Taylor said. "And it has not been timely. That hurts our customers and our Town's finances. When we read every two months, that costs the Town anywhere from $40 to $80 dollars more per meter than if we read them every month."
Taylor said the Town has been facing the real world consequences of labor shortages and supply obstructions the last couple of years.
"We only have one reader and should have six," he said. "We've interviewed six people now and we've raised the meter reader's salary to $22 per hour for entry level. Even then, they have to have a driver's license and we have to hire people we can trust. We can't send people into backyards who have criminal records or drug problems."
Taylor says the ultimate solution is the new AMI smart meters that the Town ordered almost two years ago at a cost of $4 million for all the utilities – gas, water (sewer), and electric. The meters have been delayed by supply chain interruptions, he said.
"Now that we have just received all the water and gas meters for Winnsboro customers, installation is set to begin within the next couple of weeks," Taylor said. "Once we get started, it should go rather quickly."
He said once the meters are installed, that will put everyone on the same 30-31 day schedule every month.
The Town still has to bridge the gap to get meters read until the installations are complete.
To do that, Taylor said he has met with a company that contracts meter readers for Dominion, who also faced extreme labor shortages.
"We're waiting for a proposal from them to help us to transition from manual readings to the automatic, efficient AMI meters," Taylor said.
"With the new smart system, customers will have options such as being able to check usage on the internet by the hour, even by the minute," he said. "It's that accurate. We're planning to add that feature to our new system."
Sign-up sheets were available at the meeting for customers to ask for help for their particular situations.
"We'll schedule a time for you to come in, and we'll work with you, go out and re-read your meter and look at the history of your readings, set up a payment plan if you want," Taylor said. "We'll also do an equalization plan to help you catch up. We'll look at any options and do what we can to help you."
Taylor has told residents that if they believe their bills have been overestimated, they can pay on the bill until they get an accurate reading. He said there will be no disconnections of service during this time, and that, when the new AMI system is installed, any overages from past bills will be credited to their accounts.
Mayor John McMeekin said the new AMI meters will take the Town out of the Stone Age into the modern world.
"We are going to try to restore your confidence which we have lost." McMeekin said. "That's the direction we're moving in. We're going to try to move heaven and earth to get this done. We didn't get here overnight."
McMeekin, addressing the gravity of the situation for some customers during the transition to the AMI meters, encouraged them to call town hall.
"Everyone's situation is different," he said, "but we'll address it and try to come up with an appropriate solution."