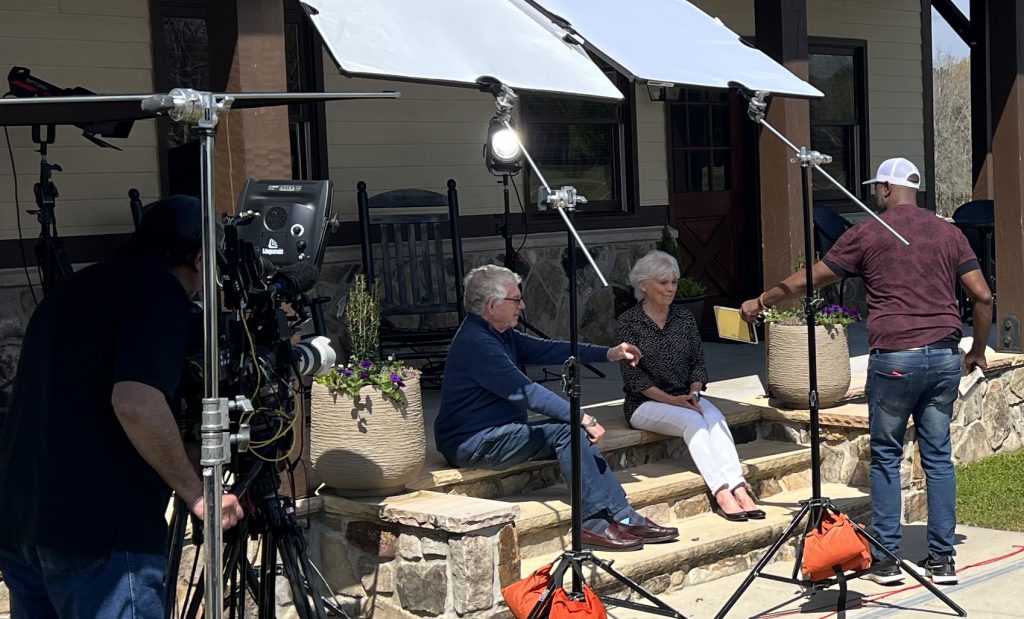 BLYTHEWOOD – Ted Koppel and a television crew of five were in Blythewood last week filming at The Voice's office and around town as part of an upcoming CBS Sunday Morning show.
The two days of filming began at 7:30 Thursday morning when Koppel, two film crews and the show's producer arrived at The Voice's office on Main Street in downtown Blythewood after spending the night at the new Hilton Home 2 Suites on Creech Road.
Later that morning, the crew followed The Voice's publisher, Barbara Ball, as she distributed the fresh-off-the-press March 23 newspapers to stores around town. First stop was IGA.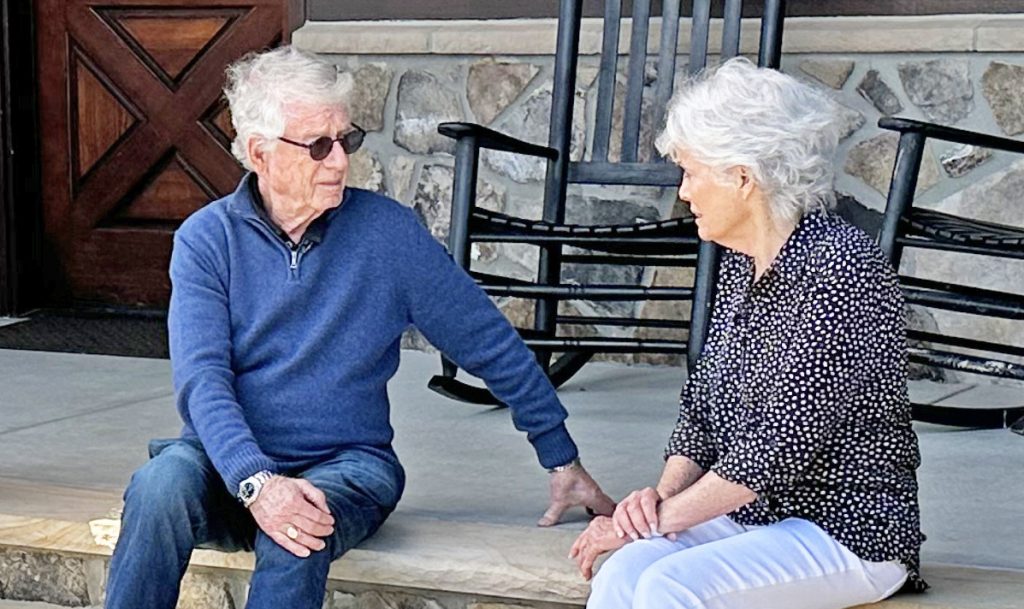 News traveled fast that Koppel was in town. When he, Ball and the film crew arrived a few minutes later at Lizard's Thicket restaurant in the Food Lion shopping center, a staff member was overheard excitedly saying, "Yeah, we heard Ted Koppel was at the IGA."
After a morning of filming in the Blythewood Pharmacy and several other stores where they talked with staff and customers, Koppel and crew stopped by the Blythewood Historical Society and Museum in the Langford-Nord House where Koppel signed the visitor's registry and visited with BHS&M founding member Frankie McLean and Administrative Manager Margaret Kelly.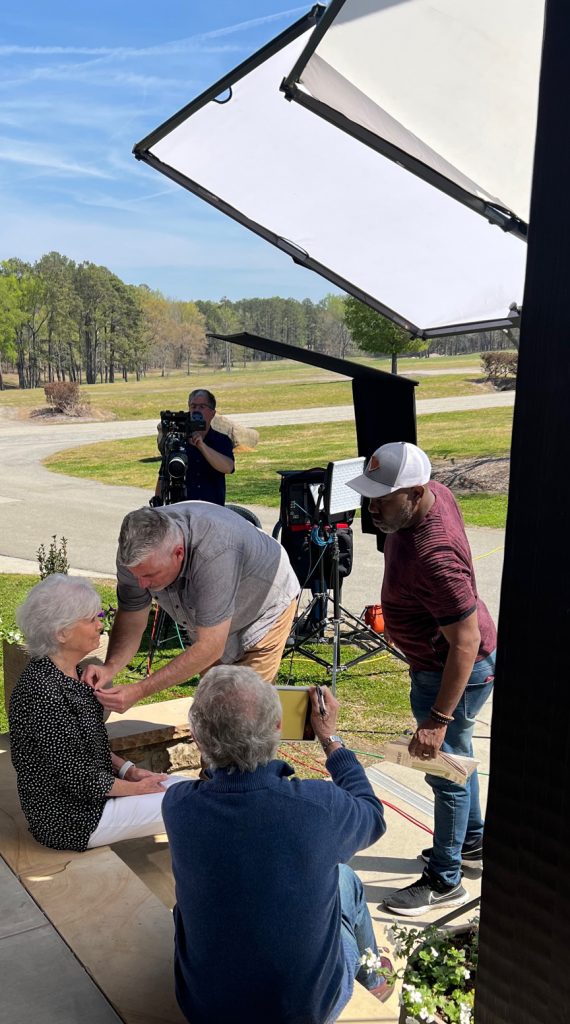 The show's producer, Deidre Cohen, stopped by Groucho's Deli to pick up take-out sandwiches for the crew who had headed up Highway 21 to The Farm where they would create a set for a 12:30 p.m. interview with Ball. During the filming, The Farm's owner Larry Sharpe dropped off fresh donuts for everyone.
By 4:30 p.m., Koppel had left for the airport in Charlotte to catch a flight home.
One of the film crews stayed on in Blythewood through Friday, filming again at The Voice's office, at other businesses along McNulty Road, and at John Edward's barbershop next to his Cigar and Wine lounge.
While in town, the film crew stopped by Doko Station for dinner on Thursday evening and Doko Smoke for a barbeque lunch on Friday.
Determined to portray the full flavor of Blythewood, the film crew stopped by the USC equestrian center on Syrup Mill Road to catch some of the SEC Championship competition. Before leaving town, they also filmed a train flying through downtown, and one of the cameraman even stopped by Blown Away Hair Salon in the IGA shopping center for a haircut.
The exact date the program will air has not been announced, but Cohen said she expects it to air sometime in late spring or early summer.