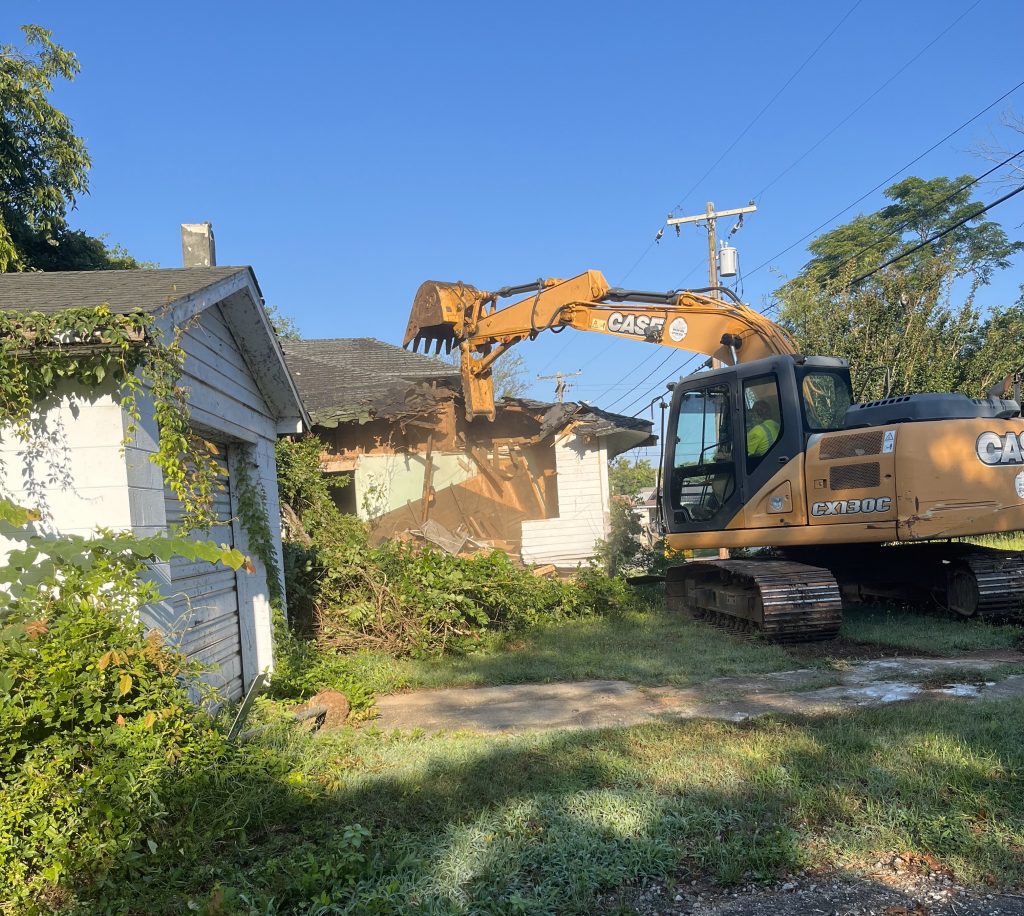 WINNSBORO – With the help of federal grants and state funding, three projects to improve downtown Winnsboro are progressing, says Town Administrator Jason Taylor.
"We're trying to do everything we can to plan and use this money to get essentially the best result we can – the most we can for our money," Taylor said, explaining – as he does often – that local government leaders are in the quality of life business as they work to improve residents' lives.
"That takes careful planning," he says, "so we ask people to provide us with ideas of things they would like to see, but we're trying to make sure that we do have projects and plans where we get the most from the money that we've been lucky enough to get."
One of those projects is a water plant upgrade, which will increase the town's drinking water capacity from 4 million to 6 million gallons, enabling more people and businesses to be served.
This is being done with the help of a $10 million SCIIP (South Carolina Infrastructure Investment Program) grant, part of the billions the Biden administration is putting into infrastructure through the Build Back Better Act, a federal initiative Taylor likens to Franklin Delano Roosevelt's New Deal of the 1930s in its effort to help communities build needed basic infrastructure.
He says projects like this are much needed in places like Winnsboro, where aging infrastructure has begun to fail and is inadequate to meet current needs.
The water plant project is a separate project from the sewer plant upgrade that's planned, though Taylor says both are needed to help the town grow.
The first phase of the sewer project, Taylor said, will be to install sewer lines to serve areas around Exit 34 and the 321 corridor to expand the area served by the town's sewer system and open up growth potential. The new sewer plant itself is planned as a second phase.
Taylor says the Town is also making progress on its project to improve Fortune Springs Park, which, like a park in Columbia designed at the same time, has had longstanding problems with drainage and flooding.
For this project, the town has received over $400,000 in federal grant money through the South Carolina Office of Resilience (SCOR).
The bulk of this, he says, is going toward site preparation – essentially fixing the erosion issues that undermined previous landscapes by creating a new drainage system to support new landscapes which will then be added.
Also, the large sinkhole on the park's perimeter road – big enough to swallow a car – has been repaired, he says.
The beautification part of the project is anticipated after this work is finished – in 2024.
Meanwhile, Winnsboro's downtown revitalization project is going through the process of due diligence, Taylor says, which includes completing numerous studies, working with consultants, and partnering with property owners for the town to acquire land.
"There are a lot of pieces to this puzzle that make up the big picture, and in order for us to revitalize the town, we must save historic structures, and anything else that's particularly significant that we want to restore and repurpose," he says.
"So, there's certain things like that that we want to identify and save, but there are other structures – homes and other buildings – that are lost and beyond saving. They've become derelict properties that are detrimental to the community."
Downtown revitalization, he says, involves a combination of improving structures that add value to the town and removing those that are beyond saving so that other things can be built in their place, such as new businesses.
On this project, the town has received some assistance from state funding
"Our House Representative Annie McDaniel has been very helpful with that," Taylor said.
Since the announcement that Scout Motors will be locating in Blythewood, Taylor says, there's a sudden demand for housing, as the company has promised 4,000 jobs with an average salary of $60,000.
He says Winnsboro is in a good position to offer housing options for those who prefer a more rural area with less traffic – and he hopes to see some of them move to Winnsboro, where their presence will also help to drive the revitalized downtown economy and quality of life.
"I don't want growth at all costs – like uncontrolled, irrational growth," Taylor says. "We're working toward planned, smart growth for the Town to make it a wonderful place to live."