WINNSBORO – Assistant County Administrator Laura Johnson has submitted a letter of resignation to County administrator Jason Taylor, effective June 4, 2021, the day before Taylor leaves his job and takes over as Town Manager of Winnsboro.
Johnson is the third high level county employee to leave or be forced out in the last two months. The county attorney, county administrator, a department head and other employees have also resigned following a purge by the new majority leadership on county council.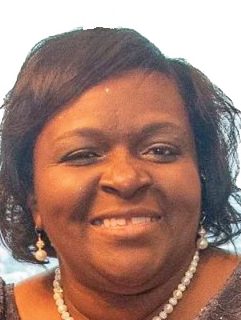 Johnson, A CPA, will retire after 30 years in state and local government. Her resignation letter included a note to Taylor who promoted her from Comptroller to the Assistant Administrator position two years ago.
"When you selected me to be your Assistant County Administrator, I was honored that you trusted me enough to give me this opportunity to be your "right-hand woman." I have learned a lot and have enjoyed working with you. I will greatly miss our very blunt and honest conversations. I think we make a great team, one that is built upon cooperation and trust. So it is bittersweet for me to submit my letter of retirement from Fairfield County. I have poured my heart into this job, and I have thoroughly enjoyed working with you and all the department directors, elected officials and staff."
Johnson began her career in state government at the Office of the State Auditor and the Department of Public Safety. She came to Fairfield County as Comptroller in 2002. Her accomplishments, Taylor said, have been many.
She implemented a new accounting system and time clock system, developed written policies and procedures for Finance, developed an account code structure, ensured GASB pronouncements were implemented, implemented a fixed assets system and implemented, evaluated and modified internal controls in several areas.
"Going back to 2013, Johnson said, with the exception of two of those years, the county's fund balance has increased (i.e., revenues exceeding expenditures), despite what is currently being conveyed to the citizens.
Taylor said Laura's leaving will be a huge loss for the county.
"It has been a pleasure working with Laura," Taylor said. "I've enjoyed working with her in her role as comptroller for the county, and then I was delighted to be able to work with her as my assistant county administrator. She had her heart in the job and was very much a professional in how she approached everything. She's going to be missed."
Johnson is married to Otis Johnson and they are the parents of three sons, all of whom graduated as Valedictorians from Fairfield Central High School.