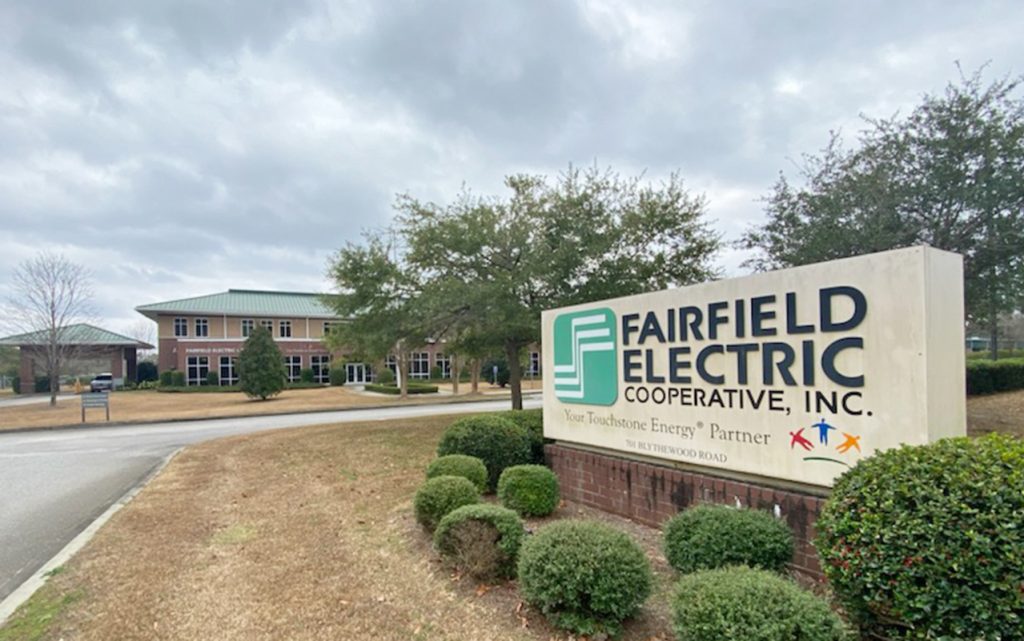 COLUMBIA – Central Electric Cooperative's efforts to consolidate power could cause "irreparable harm" to the state's regional co-ops that provide electricity to millions of South Carolina customers, according to a lawsuit recently filed by Fairfield Electric Cooperative, headquartered in Blythewood.
The suit alleges that Central is close to enacting a 10-year master plan that would further bind member co-ops, including Fairfield Electric Cooperative, to Central.
Essentially, it would further strip locally run co-ops of local control by requiring them to align with Central's governance structure and policy making.
"This is an action for a declaration that Central's governance structure violates the basic edicts of South Carolina's well-established law on the duties owed by trustees or corporate offices of an organization," the suit states.
"The conflicts arising from Central's governance structure cannot be rectified with the laws of our state, and the conflicts force its trustees or corporate officers to choose with whom their allegiance lies," the suit continues.
Fairfield Electric has also asked a judge for an injunction that would prevent Central from enacting the master plan while the case is pending.
Central had not filed an official response as of press time.
John Tiencken, general counsel for Central, said in a statement that the cooperative does plan to respond and that it strongly disagrees with assertions in the Fairfield Electric suit.
"For over 70 years, Central has operated on the idea that electric cooperatives in South Carolina can work together to buy power and build electric transmission," Tiencken's statement said. "This lawsuit challenges that idea.
"Central, and organizations like it all over the country, are simply membership organizations, which do what the membership directs," the statement continues. "On occasion a member may not agree with the direction that other members want to go, but, as in all democratic organizations, the majority decide the outcome."
Fairfield Electric filed the suit Dec. 15 in Richland County Circuit Court.
It's at least the second such suit a S.C. co-op has filed against Central. Marlboro County Co-op has sued Central in federal court, citing similar governance issues, court documents show.
Fairfield Electric is one of 20 S.C. co-ops that belong to Central as member-owners. Central's board consists of two delegates from each of the co-ops.
Co-ops, the suit notes, provide electricity to small towns and rural residents, accounting for one-third of the state's total population.
According to the suit, Central's bylaws already require trustees to discharge their duties "in a manner the Trustee reasonably believes to be in [Central's] best interests." This provision poses conflict of interest issues for trustees whose duties to their co-op may differ from Central's, the suit says.
"Representatives of Central have consistently reminded Trustees that they must discharge their duties with only Central's best interests in mind," the suit states. "Trustees have been told to ignore what they believe to be in their best interest of their member cooperative and to vote in manners consistent with what they believe to be in the best interest of Central."
The proposed master plan referenced in the suit goes further. It would "restrict its member cooperatives from certain opt out provisions regarding new power generation."
The suit describes Central currently as a "middleman," serving as a wholesale generation and transmission electric cooperative that contracts with Duke Energy, Santee Cooper and other large providers to fulfill electricity demands of members.
Now Central is seeking to transition itself into a "fully operational generation and transmission cooperative," the suit states.
"Central Electric may opt out of Santee Cooper with new generation purchases by changing to a new business model that will allow them to generate or obtain power from other sources," Fairfield Electric's Board Chair Mitch Rabon said. "The new plan will not allow the Co-ops, including Fairfield Electric, to exercise similar options for wholesale power purchases. It will continue to restrict the Co-ops from purchasing other generation from other sources even if the cost would be lower for the members of Fairfield Electric.
The new plan will not allow Fairfield Electric to exercise similar options for lower priced wholesale power purchases.

Mitch Rabon, Fairfield Electric Cooperative Board Chair
"The Board of Fairfield Electric is requesting governance changes at Central Electric that will allow our members to exercise other supply options when the interest of Central Electric do not align with the best interest of our Co-op," Rabon said.
"Our primary responsibility to our members is to provide safe, reliable power at a reasonable cost." he said.
In 2019, Central generated over $1.34 billion in revenue, according to the co-op's most recent federal tax return.
The suit seeks a declaration that Central's trustees should be allowed to discharge their duties in the best interests of their respective regional cooperative, even if doing so conflicts with Central's best interests.
In addition, the suit seeks a declaration that Central's governance structure violates state law. The suit seeks legal fees and other unspecified relief as well.
A deadline of July 13, 2022 has been set to complete mediation.